This Week: Must-See Arts in the City
Two masters of the distorted, drawings that take their direction from found scraps, paintings of the lesser-seen corners of Modernist architecture and Robert Mapplethorpe, crowd-sourced. Oh, and did I mention that there are spit-wad sculptures in Brooklyn? This week, the New York arts scene is all about the high and the low. Here's what's on our radar:
Soutine/Bacon at Helly Nahmad Gallery on the Upper East Side In what will no doubt be the must-see exhibit of the week, the Helly Nahmad Gallery has gathered together key works by two masters of the distorted: the Belarus-born Chaim Soutine (1893-1943) and English painter Francis Bacon (1909-1992). The two figures, with a few aggressive brushstrokes, could make a simple side of beef look crazy-sinister. The exhibit will track Soutine's influence on Bacon's most renowned works and look at how the pair re-imagined works by the Old Masters in bleak and grotesque ways. Through June 18, in Manhattan.
John O'Connor, What is Toronto???, at Pierogi Gallery in Williamsburg Using scraps of paper and other materials that he rescues from the waste bin, O'Connor creates drawings that take their form from the dimensions of the bits and pieces he finds, resulting in new words and unusual designs. In his solo exhibit at Pierogi, O'Connor continues to work with the element of chance in a new series of large-scale drawings and collages. Opens Friday, in Brooklyn.
Rebecca Chamberlain, ...Wouldn't it be sublime..., at Dodge Gallery on the Lower East Side In an exhibit of paintings inspired by Modernist architecture, Chamberlain has created a series of works devoted to treating transitional spaces — hallways, staircases, handrails, and other details — which she reinterprets as abstractions and photorealistic paintings. For the mathematical set, it should be a good opportunity to explore the geometry of space. Opens Saturday, in Manhattan.
Robert Mapplethorpe, 50 Americans, at Sean Kelly Gallery in Chelsea These days, crowd-sourced curating has been taking some flack, but this unusual show finds an intriguing way to involve everyday people in selecting artworks for a show. The gallery asked one person from each state in the union — ranging from a rancher to an IT engineer — to choose a photograph from among more than 2,000 images by '80s photographer Robert Mapplethorpe. The criteria: each American had to select an image that resonated with them personally. It's an interesting exercise, one that should tell a good story about the artist and the lives of 50 random people. Through June 18, in Manhattan.
Get on the Block, a group show at the Camel Art Space in Williamsburg This show has a high potential for navel gazey-ness. (It's all about being an artist — or as the press release describes it, the exploration of "social and self-conscious anxieties and motivations surrounding art production and exhibition.") But the round up of emerging artists in the show does look intriguing; the exhibition will feature the multimedia collages of Julianne Ahn and the miniatures of Liz Zanis. Most significantly, it's a fantastic opportunity to gaze upon a sculpture by Travis LeRoy Southworth comprised entirely of spit-wads — no doubt the sort of piece that will keep conservators employed for decades. Opens Friday at 6 P.M., in Brooklyn.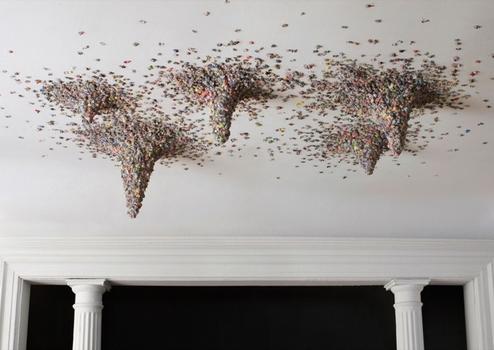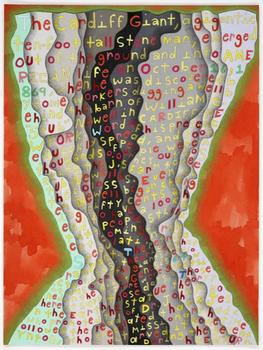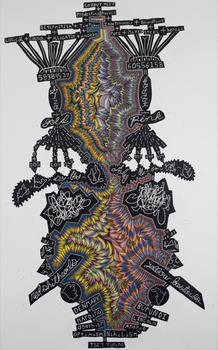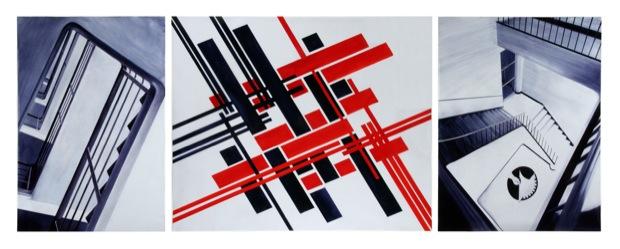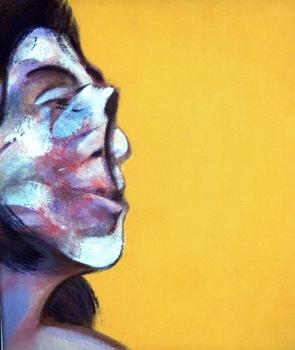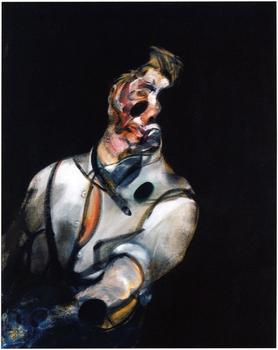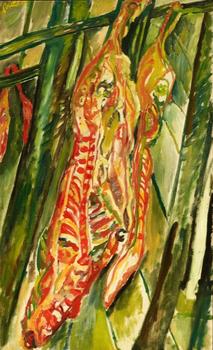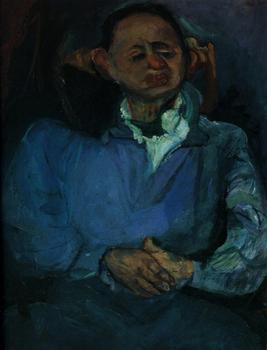 of