New York Volunteers Help Storm-Damaged South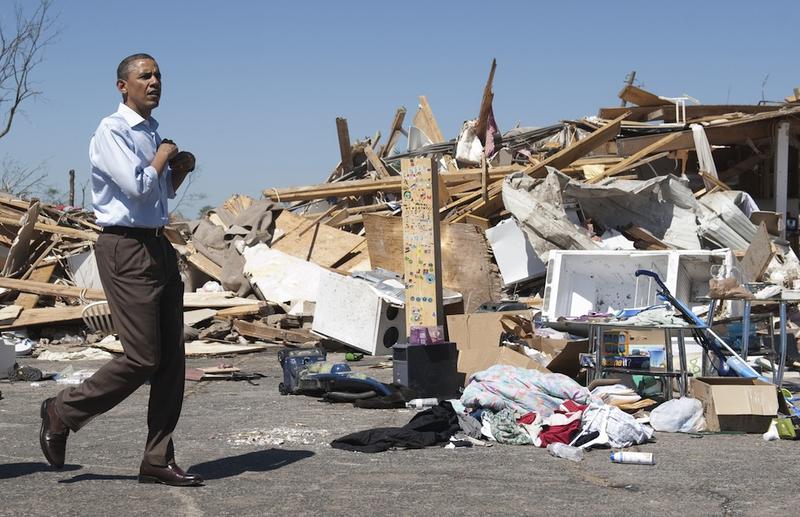 New Yorkers are among those helping out in the South, where weather officials say a record 300-plus tornadoes devastated the region late last month. Alabama suffered the worst damage and the most casualties.
The Red Cross of Greater New York has sent more than 30 volunteers to the southern states — including Arkansas, Mississippi, Georgia, Virginia and Alabama. The most volunteers — 23 — were sent to Alabama.
The Red Cross chapter said the volunteers are helping with food preparation and distribution, and providing health services, including mental health support. They're also assisting with shelter management, and case workers are connecting those in need with groups that can provide help.

Jessica Powers, from Brooklyn, is working as a kitchen manager in Rainsville, Alabama, where volunteers are cooking about 5,000 meals a day. Red Cross volunteers are partnering with the Southern Baptist Convention at the site, where they've set up a makeshift kitchen. The meals are distributed on site and to neighboring communities — some more than an hour away. Volunteers coordinate with those communities to find out what they need and the best central location to deliver and distribute food.

"My staff has gone out to communities where entire, you know, neighborhoods are destroyed," Powers said. "The word splintering is used a lot. Things just look like they were shredded. Trees everywhere, power lines down. They're starting to get the power back up."
Powers said Rainsville lost 38 people and an elementary school. But she said people who suffered great losses are working right alongside Red Cross volunteers. "In general, when you go on these deployments, you just see the resiliency of people and how they really pull together," Powers said. "It's very inspiring."

Fern Chan, from Harlem, is volunteering with the Red Cross in Decatur, Alabama. She's noticed that sense of resiliency as well, with neighbors and volunteers stepping up to pitch in where they can. She said the experience is humbling, and can really put life in perspective. Despite the damage the residents of Alabama have suffered, she said, "they still have that grace and compassion to say, 'But I'm so grateful to be alive.'"  

Chan is part of what's called an integrated care team. The team is reaching out to families who have lost loved ones, to offer condolences and support services. There were Chan said volunteers also make sure residents have registered with the Federal Emergency Management Agency, which can help cover funeral and damage costs. Chan said 15 people in Lawrence County, where Decatur is located, died in the storms.
Sometimes, she said, the best therapy her team can offer is listening. "Most of them just want to tell their stories," she said. "They've just been through something so traumatic, and we are here to be there for them."

Chan added that amidst all the breaking news this week, she hopes people remember that the southern states are still in need.