An 'Unreal' Statue Arrives in Madison Square Park
Peeking through the blooming dogwoods in Madison Square Park is 44-foot-high white statue of a head. The sculpture, created by Spanish artist Jaume Plensa, is made of fiberglass resin and is modeled after the Greek myth of Echo. 
The statue, called "Echo," wears a serene expression on its face and seems to be a magnet for tots and camera phones. Children played around the statue on Thursday while nearly every passerby on his or her lunch break stopped to snap a photo. 
"Even the people who live here love it," said neighborhood resident Lisa Hin. She said that during the three-day installation process, she had noticed people escaping the office to snap photos and lunch near the statue.
The most common response to the statue, though seems unlikely for a structure that is tall enough to be seen from nearly every corner of the park. 
"It doesn't look like it's real," said Emily Kunhardt, echoing the opinions of several visitors checking out the sculpture. "It looks like you're seeing something that's not there." 
Regardless of impressions, Plensa's sculpture has been installed in the park and will be there through August 14. Check out a slideshow of photos of the sculpture below.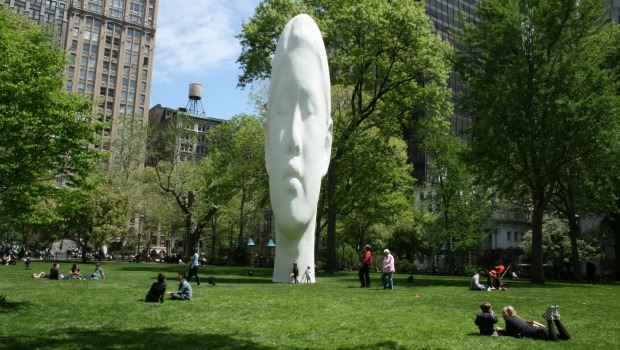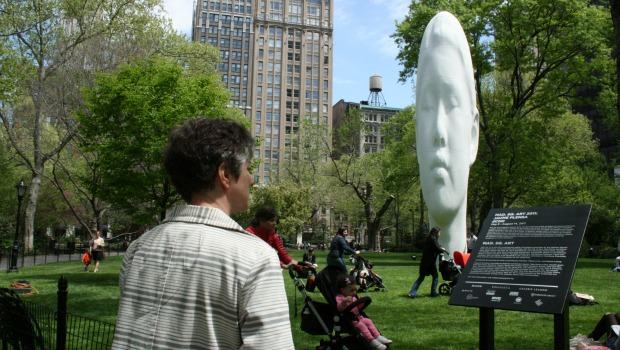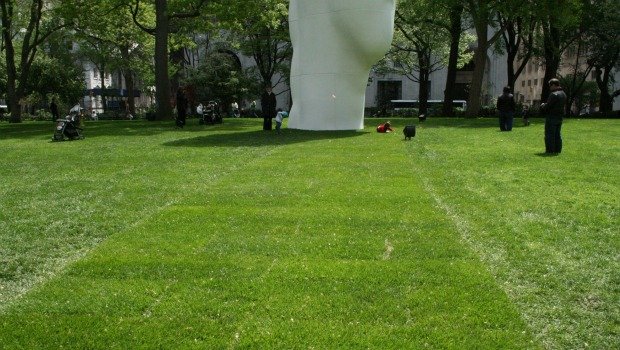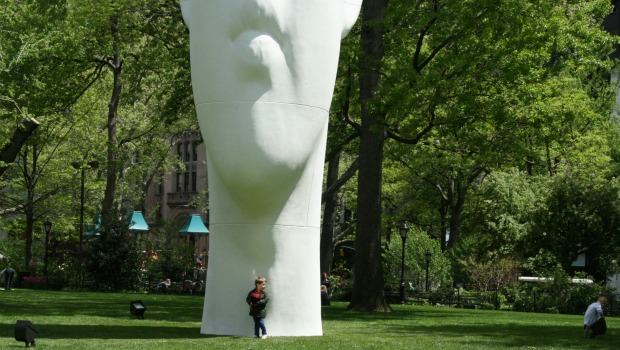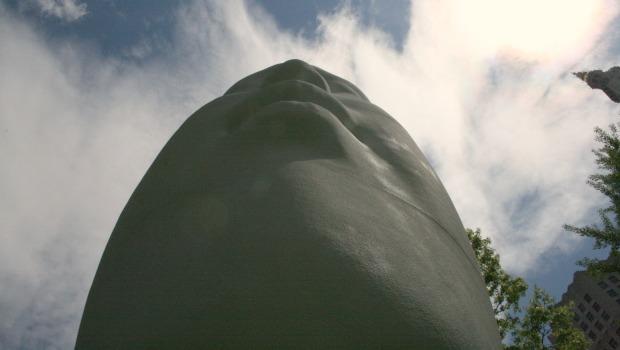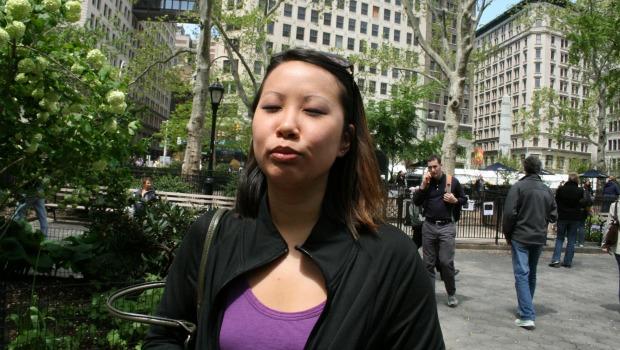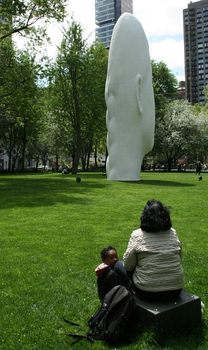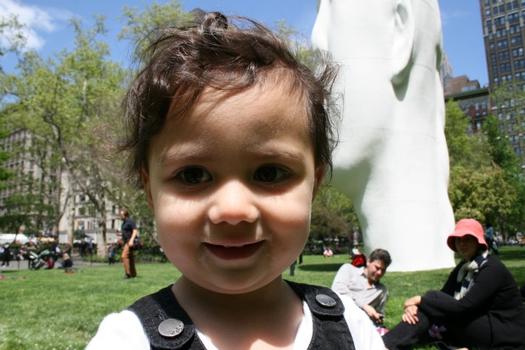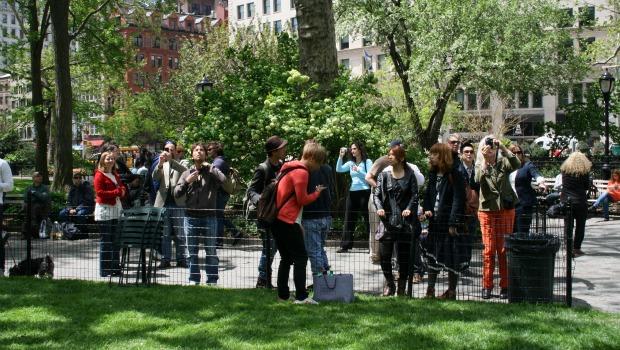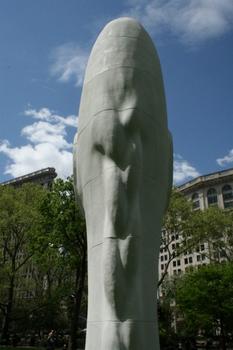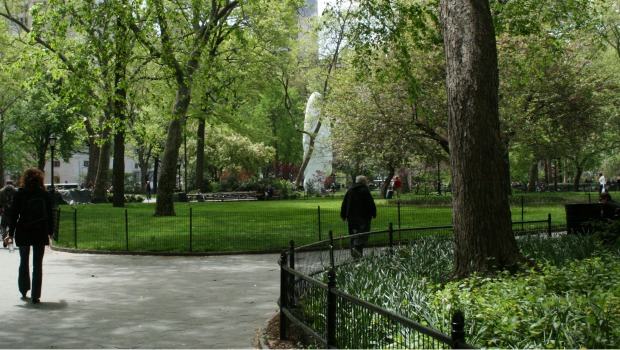 of