Obama in NYC: When We Say We Never Forget, We Mean What We Say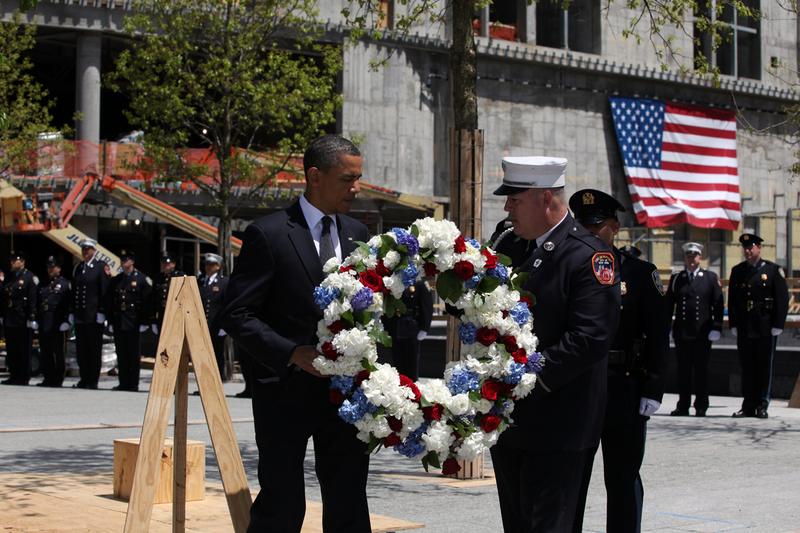 President Barack Obama placed a wreath at the Ground Zero in solemn remembrance of victims of September 11 on Thursday after meeting with emergency workers during a visit to New York City to mark the death of Osama bin Laden.
"When we say we will never forget, we mean what we say," Obama told firefighters in Midtown earlier on Thursday.
"It didn't matter which administration was in. It didn't matter who was in charge. We were going to make sure that the perpetrators of that horrible act — that they received justice."
Earlier in the day, the president shared an eggplant parmesan lunch with firefighters at Engine 54, Ladder 4, Battalion 9 — known as the "Pride of Midtown" — which lost 15 men on September 11, 2001, the most of any New York firehouse. He was joined by former Mayor Rudy Giuliani and was greeted by Fire Commissioner Salvatore Cassano.
Obama later paid a visit to the First Precinct Police Station, which covers the area around World Trade Center and Ground Zero and whose officers were the first on the scene during September 11. He told police officers there that "there are still going to be threats out there."
Officers in uniform, plainclothes and undercover were deployed on the streets of New York City. There are no specific threats against the city, officials said.
Since bin Laden was killed, the NYPD has been on alert for suspicious packages at landmarks and elsewhere. They have also been working overtime to provide more security in subways during the rush-hours.
With Associated Press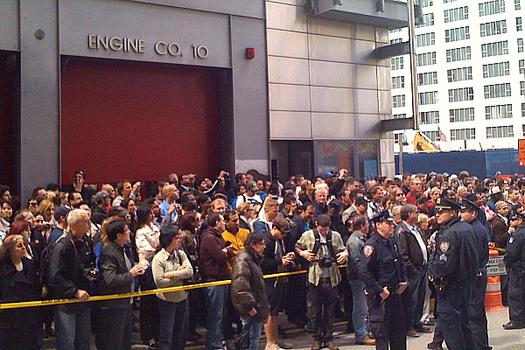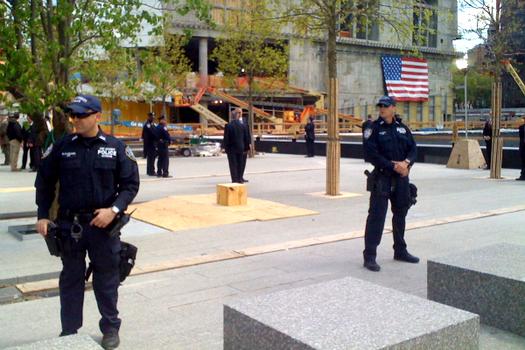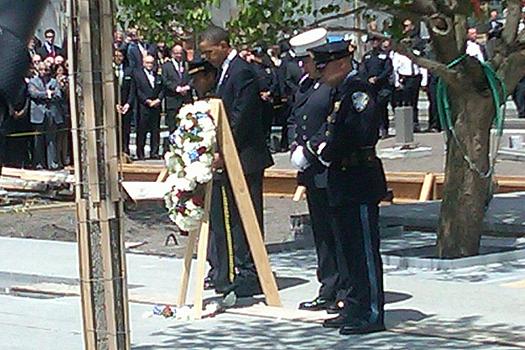 of