Manhattan Borough President: Ed Dept Should Suspend Parent Elections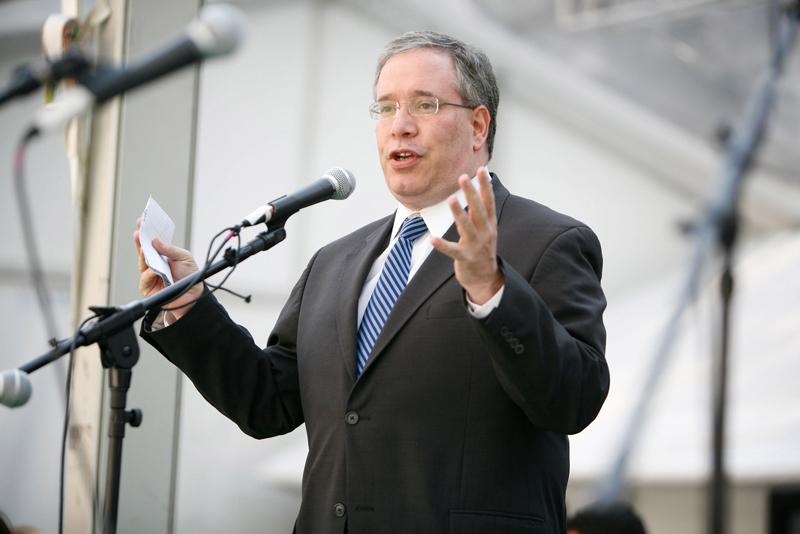 The city's local parent elections are so botched that the Department of Education should suspend them, Manhattan Borough President Scott Stringer said.
Stringer wrote a letter to Schools Chancellor Dennis Walcott saying he's heard numerous complaints from parents who tried to run, or vote, for the community education councils.

"How do you drop candidates from the ballot?" he asked. "How do tell people they are not eligible to run when in fact they are? How do you put out a voter guide and the candidates are missing from the guide?"
There are 32 community education councils for the local districts and four that represent citywide parents of children in high school, special needs and English Language Learners.
Jaye Bea Smalley, co-chair of the citywide council on special education, is running for re-election and logged-in to vote online Sunday but saw she wasn't even on the ballot. When she called the Department of Education, she said she was (incorrectly) told she wasn't eligible to vote because she has a daughter in pre-K, which disqualified her (her daughter is in kindergarten). Smalley also has an older son.
"If I was running for Congress, a major public office, this would just absolutely be such a scandal and it would be halted," she said. "This is a statutory office governed by law. ... It is really no different."
Smalley sent an email to WNYC she said is from a parent who said she was able to vote twice, using the student identification numbers of two different children.
Parents are actually only able to vote once regardless of how many children they have in the schools. Smalley says she complained to the department's Office of Family Information and Action and sent a letter to the chancellor.
Community education councils are elected every two years. They vote on any local zoning changes for school catchment areas. They also serve as liaisons between schools and the department of education. But many parents have complained that the Department of Education ignores their input.
This year's elections drew only about 500 candidates for 325 seats throughout the city - less than in 2009, when about 560 candidates ran.
The city's Department of Education said the names of all candidates are now online and visible to everyone, after initially being impossible to view without a password.
But Stringer said he also heard complaints from parents who had trouble voting online because they didn't have their child's student identification numbers.
"Borough President Stringer and I are both passionate about doing what's right for students and we will continue to work together to increase parent engagement in our schools," Chancellor Dennis Walcott said in a statement.
"I cannot stress enough the importance of parent involvement in our schools and the Office for Family Information and Action will take all necessary steps to ensure that all of our parents have an opportunity to cast a vote in the CEC elections by May 7th."
Public school parents have until Saturday to choose their favorite candidates. Their votes are considered advisory because community education council members are actually chosen by PTA leaders who get to vote starting next week.