Bloomberg Says Unveiling of Ai Weiwei's 'Zodiac Heads' is 'Bittersweet'
Mayor Michael Bloomberg spoke at the opening of Ai Weiwei's "Circle of Animals/Zodiac Heads" on Wednesday morning. Under a steady rain, 12 figures from the city's arts community read the words of the detained Chinese artist to protesters, fans and the media.
"It's a bittersweet honor to welcome you all here to celebrate the opening of a remarkable piece of public art by one of the world's most creative and courageous public citizens: Ai Weiwei," said Bloomberg.
The mayor said he stood in solidarity with the millions of people around the world hoping that Ai would be safely released. The outspoken artist has been detained since April.
"We stand in solidarity with the billions of people who do not have the most fundamental of all human rights, the most cherished of all American values, and the most valuable of all New York City's riches: free expression," he said.
When asked what the city was doing to find Ai, Bloomberg said the city couldn't do a "heck of a lot, we've asked."
"It's up to the state department and I know Hilary Clinton very well," he said. "I am sure she is very concerned. Hilary has always been someone who has stood up for freedom of expression, for people's rights, as has the president. But it's up to them to find out."
Bradford Kessler, who used to work for Ai, said showing the "Zodiac Heads" in New York was a statement in itself and that Ai's detention was not a city matter.

"It's sort of out of their hands [the city's] in a way," he said. "It's not their economy or law system. So, I can't say that they should really be doing more."
Henri Benaim, who spent the last five years in China, said he hoped the Chinese government would give the public more information about Ai's whereabouts.
"Hopefully, they'll be transparent and if there are charges," Benaim said. "If it's going to be an open trial, so people can really know what's happening."
Susan Henoch never met Ai personally but still held up signs outside Manhattan's Grand Army Plaza that read "Where is Weiwei" and "Free Weiwei."
"We have an obligation to stand for him," said Henoch, a long-time human rights activist. "And all political prisoners everywhere."
The 12 people the mayor chose to speak at Wednesday's opening were the Puerto Rican-born visual artist Tony Bechara; Brooklyn artist and filmmaker Julian Schnabel; Iranian visual artist Shirin Neshat; the Asia Society's director Melissa Chiu; President of the Public Art Fund Susan Freedman; the Guggenheim Museum's senior Asian art curator, Alexandra Munroe; painter Brice Marden; the executive director of the Queens Museum of Art, Tom Finkelpearl; dancer and choreographer Bill T. Jones; President Emerita of MoMA Agnes Gund; Commissioner of the Department of Cultural Affairs Kate Levin; and poet and N.Y.U. professor Yusef Komunyakaa.
"Circle of Animals/Zodiac Heads" will be up in Manhattan's Grand Army Plaza through July 15. Next, the work goes on a world tour organized by AW Asia. Click below to see a slideshow.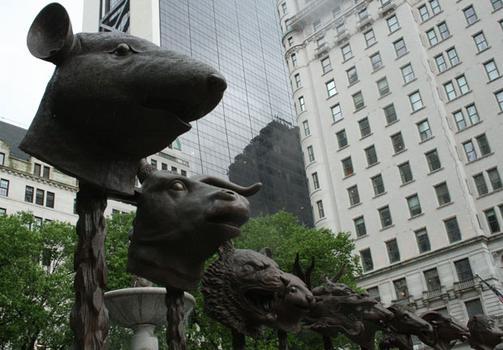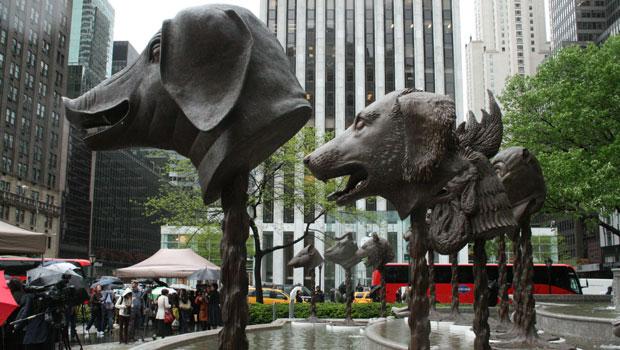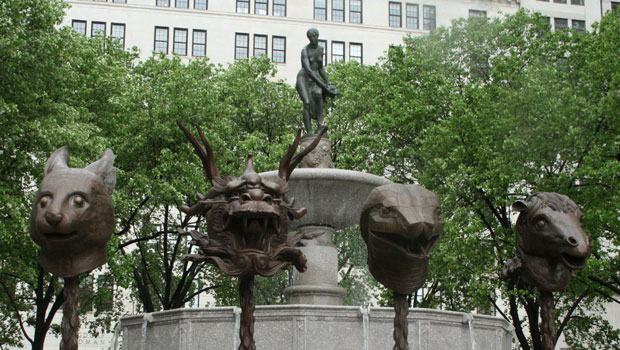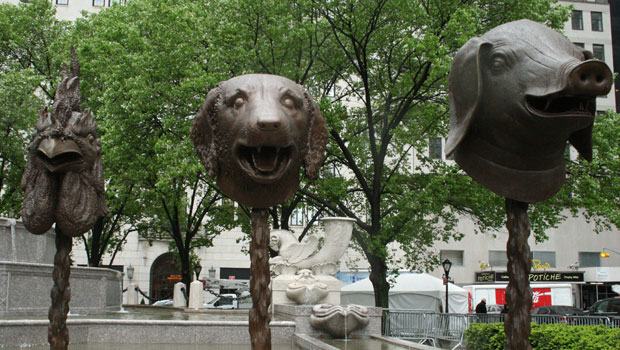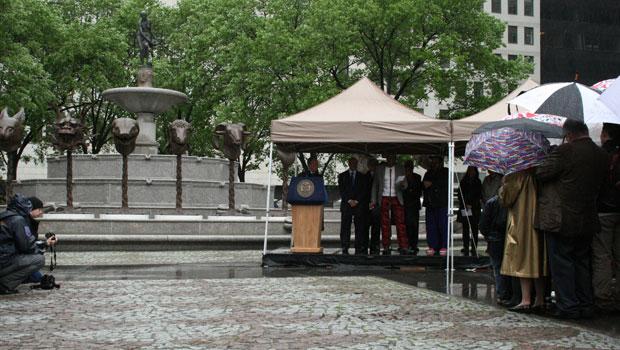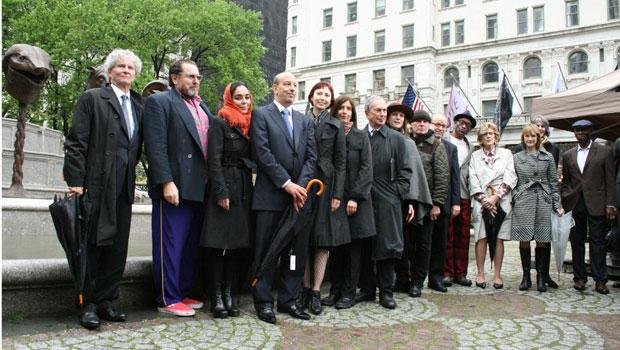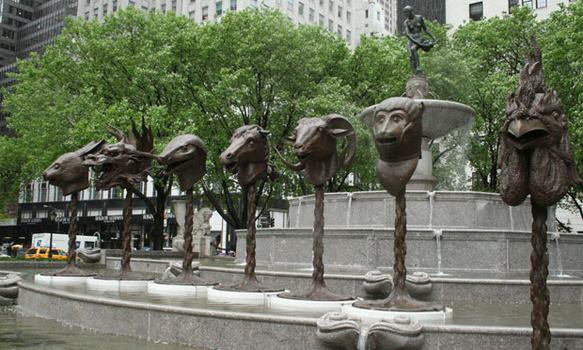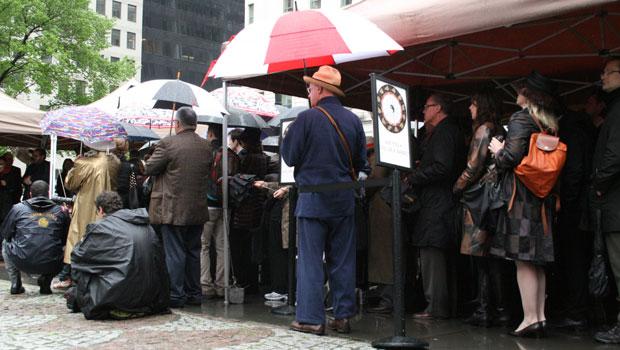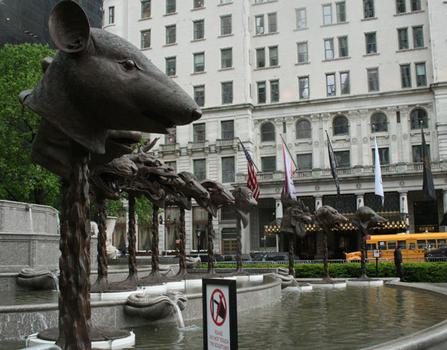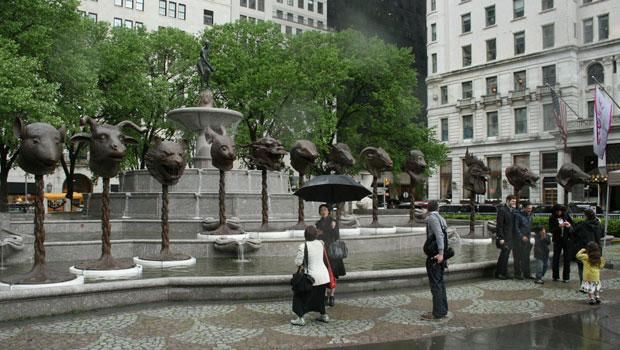 of