Union Asks Court to Block Release of Teacher Ratings to the Media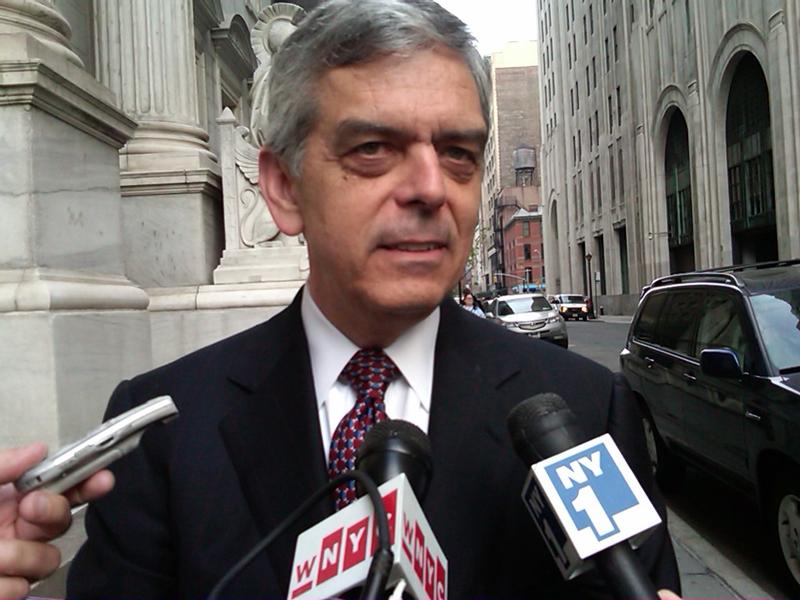 The teachers union went back to court Tuesday over whether the media can obtain the ratings of thousands of elementary and middle school teachers. The union claims these Teacher Data Reports should not be shared with the public, and that releasing them with the names of teachers would violate privacy rights.
A lower court judge already sided with the city and five media outlets back in January when she said the department of education could release its teacher ratings.
The union's lawyer, Charles Moerdler, cited previous cases in arguing that no public employee should completely surrender his or her right to privacy. But his main crux was that the state's Freedom of Information Law has an exemption for documents that aren't based solely on facts - such as performance evaluations and opinions. 
Teacher Data Reports are based on student test scores. Moerdler said they are flawed, noting that some teachers got ratings for classes they didn't teach. And he said the lower court erred in not taking that argument seriously enough. He also noted that the union and a former deputy chancellor signed an agreement not to publish the names of the teachers, so there was an expectation of privacy.
The lawyer representing the five media outlets in this case, David Shultz, said the Teacher Data Reports are not exempt from the state's Freedom of Information Law.

But the four judges on the panel seemed most interested in whether it was legal to release the names of the teachers. When asked why the city was determined to release them this time when it's previously given the ratings to reporters and academics without any names, city attorney Victoria Scalzo said the media had never asked for the names until last year.

The lawyer representing the media organizations (four newspapers and NY1 News) told the judges that it's important to see the names because it allows the public to track whether senior teachers are more effective than new teachers, or which teachers in which schools are consistently better than others. "The public has a right to know," he argued, noting that the Department of Education has spent a lot of time and money developing these ratings.

But the union's lawyer called that "lofty rhetoric." He said there's no other purpose except for making some kind of "100 worst teachers" list. "It's a cover up, all this is is smoke and mirrors," he added.

The appellate court panel could take months to decide the case.

If the NYC Teacher Ratings are released to the public, WNYC plans to make them available on WNYC.org. We welcome each teacher to respond to their rating now so we may include their comments with their rating.