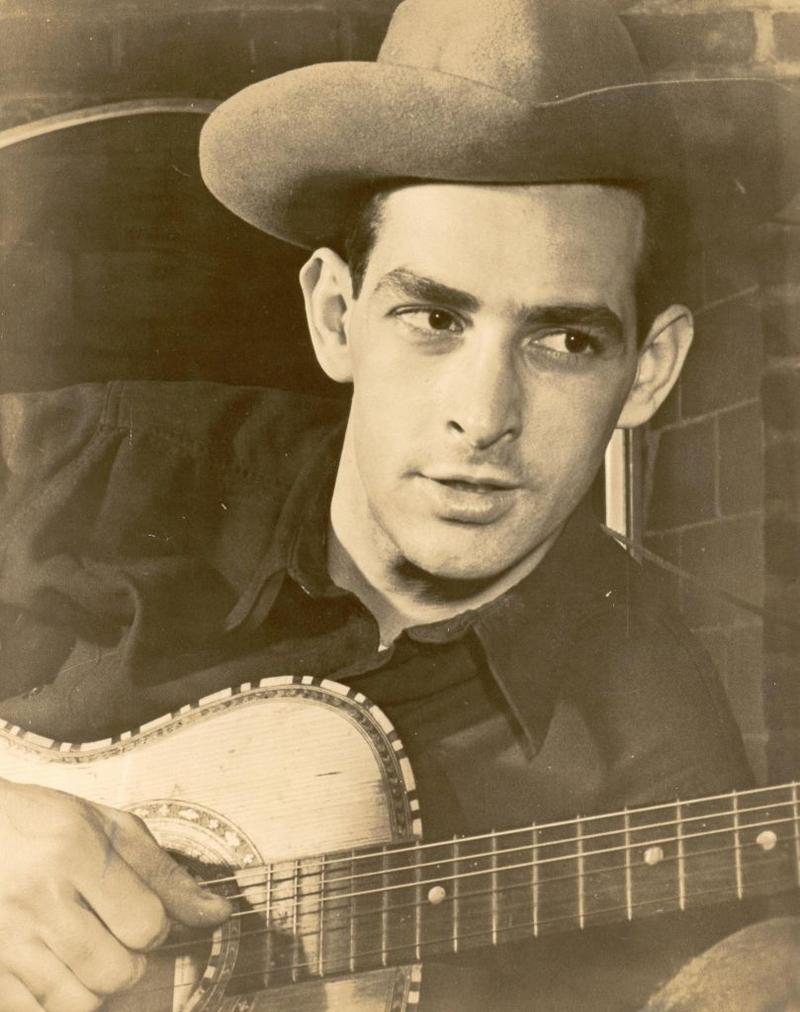 Oscar Brand has been hosting the Folksong Festival since 1945. Explore some of his earliest interviews with experts and performances with guests including Woodie Guthrie.
September 4, 1946 - Oscar begins this Labor Day weekend program by singing Whiskey Johnny and explains it's not a drinking song but a working sailor song.  This is followed by Josh White singing Hard Times Blues from the previous week's program.  Ken Carter is Oscar's studio guest. Carter is from the C.I.O Chorus and talks about singing around town and for children. He sings Me and My Horse.  Carter then sings a song about moonshine in Bayhard County, Texas, The Pale Moonlight.
December 25, 1949 - On his special Christmas show, Oscar discusses Christmas carols with Maria Leech, editor of Funk & Wagnalls Standard Dictionary of Folklore and Theresa Brakeley, author of the book's article on Christmas carols. Performing on the show are Tom Scott, Jean Ritchie, and the Festival Band.
The first segment mixes up traditional and untraditional Christmas carols.
The second part of the show explores some more obscure carols before a return to the classics.
January 15, 1950 - All all-request live show with the Weavers and Woody Guthrie.
Introduction and selections entitled Frankie & Johnny, The Rambling Wretch, Black is the Color of my True Love's Hair, The Johnson Boys, and I Feel So Bad.
Swimmy-Swim Swim, an improvisational folk tune, Lazy John, and The Fireship.
 See also: 70+ Years of The Folksong Festival with Oscar Brand.