Old City, New Ideas: The Festival of Ideas Kicks off on the Lower East Side
Beginning on Wednesday, new ideas are coming to New York City. The Festival of Ideas for the New City, which runs from Wednesday May 4 to Sunday May 8, offers workshops and lectures about everything from art to urban planning to public policy in various locations on the Lower East Side. The talks are paired with a weekend street festival that eschews traditional fair funnel cake and face painting for fresh-brewed kombucha and a philosophy of sustainability.
The festival was organized by the New Museum with help from the Cooper Union and New York University's Wagner School of Public Service. Participants include small businesses, local non-profits and a host of Lower East Side arts organizations.
The talks draw on the knowledge of thinkers from a variety of arenas. Artists, urban planners, architects and even musicians like David Byrne (of Talking Heads fame)—he'll introduce an event called "The Sustainable City" about bike transportation—will gather to brainstorm ways to make urban living more sustainable, beautiful and most importantly, innovative.
Artist Andrea Blum, whose family has lived in Manhattan for five generations, will be leading one of a series of 60-person discussions. As someone who feels that most of Manhattan has become a shopping mall devoid of individuality or neighborhoods, she said that the festival was unique because of the variety of voices participating in it.
"Information is powerful," Blum said. "I think that the more information that gets communicated amongst people, then the better the environment and process of thinking is relative to the city."
Here are some of the festival's highlights:
Keynote Address with Rem Koolhaus: Remarks from the Pritzker Prize-winning architect and co-founder of the Office for Metropolitan Architecture, better known as O.M.A., open the festival. At the New Museum, O.M.A. will have an installation on view on preservation in architecture, featuring historic objects and photographs. On Wednesday at 7 P.M., 60 Washington Square South (N.Y.U.'s Kimmel Center). Tickets cost $25.
"The Networked City" Panel Discussion: In case you didn't notice, New York is a networked place. This panel discussion sparks a discussion between Media Studies professor McKenzie Wark, urban systems designer Adam Greenfield, new media artist Natalie Jeremijenko and new technology non-profit research director Anthony Townsend. The talk is mediated by Editor-in-Chief of Domus magazine, Joseph Grima and promises to teach you more than you'd learn about these matters by reading your Facebook newsfeed. Thursday at 4 P.M., 7 E. 7th Street (Great Hall at Cooper Union). Tickets cost $10.
Streetfest From the proclaimed "sustainable design for your tongue" of Fine & Raw Chocolates to robot rides from the Lower East Side Girls' Club, this street fair is bringing public art and highbrow homemade food onto the streets surrounding the New Museum. Performances, art exhibitions and activities for kids will get visitors engaged in everything from screen-printing totebags to recycling old TV's and VCR's. San Gennaro festival, eat your heart out. The festival runs from E. Houston to Rivington Street between the Bowery and Forsyth Street (Sarah Roosevelt Park). Admission is free.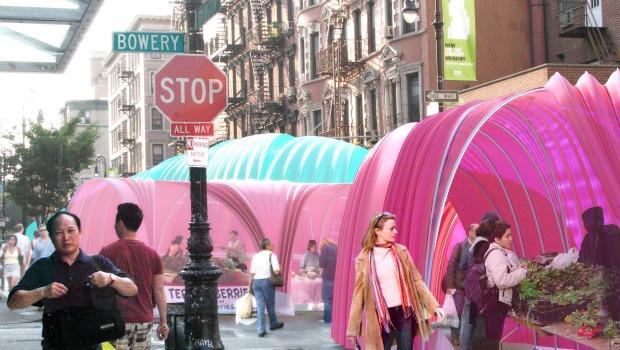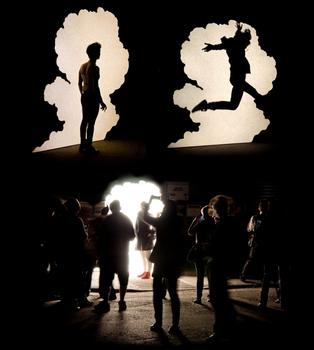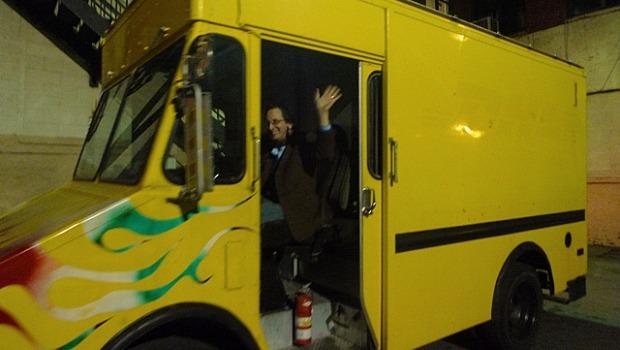 of