Niche Market | Silk Flowers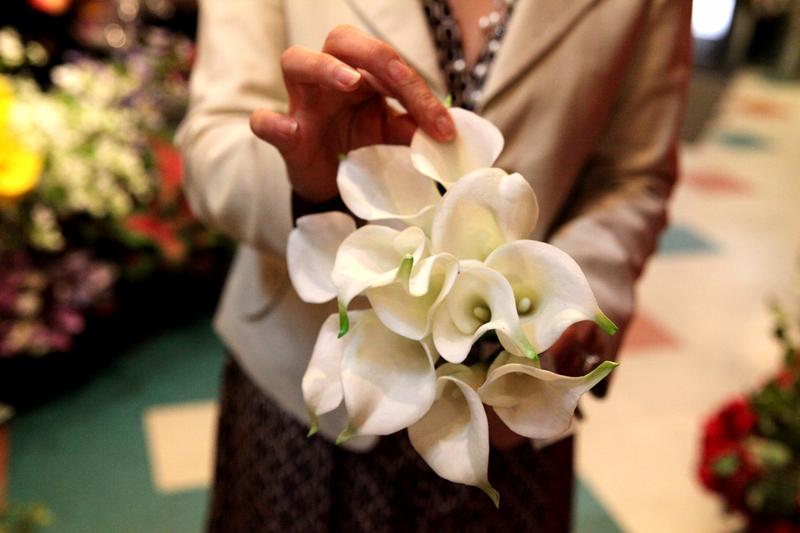 New York is a city of specialists from foodies to academics, laborers to shopkeepers. Every Wednesday, Niche Market will take a peek inside a different specialty store and showcase the city's purists who have made an art out of selling one commodity. Slideshow below.
Pany Silk Flowers
146 W. 28th St.,
New York, NY, 10001
There's one shop in Manhattan's flower district where everything is in permanent bloom. Twenty four years ago on Mother's Day, Mimi Rasamee opened Pany Silk Flowers (named after her mother), selling handmade flowers. In spring, the store is stocked with 3,000 spring varieties. In the fall, there are autumnal sprigs. During the holiday season, holly berries and poinsettias.
Interior designers, movie set prop masters and window dressers for New York's department stores flock to Pany for their niche needs. A formal arrangement of warm-colored flowers to match antique wallpaper, a blooming hyacinth in January, sunflowers in February — all are available year-round.
Rasamee said a film scout once came into the shop and requested something eccentric: "They said, 'I want a futuristic flower, something weird.' I said, 'Ok, how weird?' Then we discussed back and forth. I gathered some samples, and they sent it out to the animation people just to get inspiration. Then they put a little bit here and there together and then when I saw the movie I said, 'That's my flower!'"
The film was "Avatar."
"Silk" is a term carried over from the Victorian age when the flowers were actually created from silk. These days, most are a synthetic cotton/polyester blend. But all the flowers at Pany are still handmade — a painstaking process that involves molding each petal. At first Rasamee imported them from her native Thailand but now has them produced in a factory in China. Prices depend on how complicated flowers are to replicate.
"The most complicated flower ... it's a calla lily," she said of the cup-like flower that sells for $12.50 a stem, a few dollars more than the cost of a real calla lilly stem.
Who are most of your clients?
Retailers or brand-name clothing stores. They're using these flowers for displays. Polo Ralph Lauren — they buy a lot of flowers for their display or they make big arrangements for their shops — Macys, Bloomingdales, Saks — they always come. And then we have a lot of designers that order for their clients and have to make arrangements, and other flower shops.
What kind of flowers are people buying now?
All spring flowers. Right now, cherry blossoms have become very popular. Maybe because designers are using it in home decor. We get a lot of requests for cherry blossoms, apple blossoms, pear blossoms. Some year we have forsythia, the yellow flowers. It was so popular six or seven years ago I never had enough forsythia to sell. But this year definitely cherry blossoms. So it changes. It changes like a fashion. Roses, I probably have 50 or 60 kinds of roses in size and color. Hydrangea sells a lot. Peonies have become popular, and sun flowers are always popular. Orchids have become popular in the last 10 years, and they're perfect, in color, texture and size. It's amazing how they make them look like real orchids.
How much do the flowers cost?
The complicated flowers cost more. The most complicated flower, actually it's very simple flower, it's a calla lily. You know that look like a cup, a white cup? It almost has to be perfect, because if it gets any bruise on it, any seam on it, it doesn't look good. So the calla lily, the big jumbo calla lily we have it costs $12.50 a stem, and we're talking about wholesale. But it's still less than from Europe or the real silk that they had even fifty years ago could cost like $50 or $100.
What's popular for Mother's Day?
Peony. Peony is the most popular flower for Mother's Day. Because it's so elegant, I would say peony is the mother, or the queen of the flowers, because it's so bold, so beautiful, in real life. And also in silk flowers — they make so beautiful. 
Do you think people prefer silk flowers over real flowers?
I'm never thinking that silk flowers will replace real flowers. It will never be the same mentality of buying. For me, silk flowers are home decor items. It's like a piece of furniture. It makes a home beautiful, it never really replaces a real flower because real flowers, it's the smell, it's the beauty of it. These are beautiful, but you don't see people buying these for Valentine's. It doesn't have sentimental feeling to it like real flowers. But for Mothers Day, these are beautiful and expensive, so it's a nice gift for mother.  I've been in this business for 25 years, I never feel like this replaces real flowers, it's totally two different things.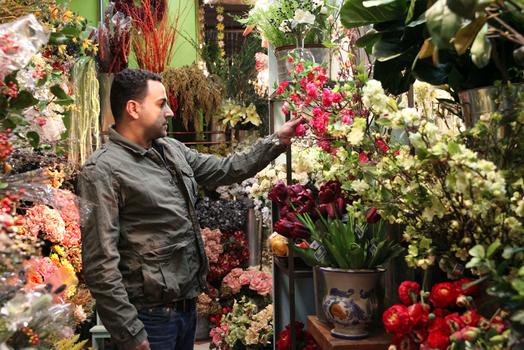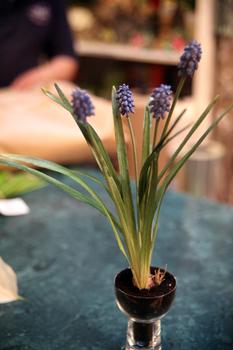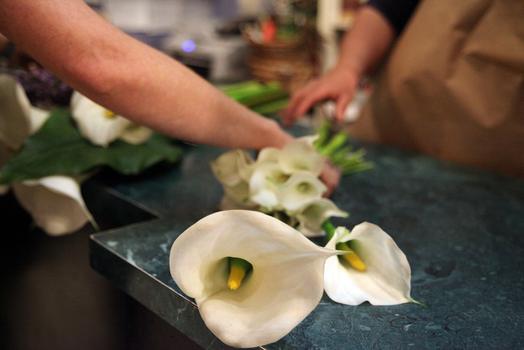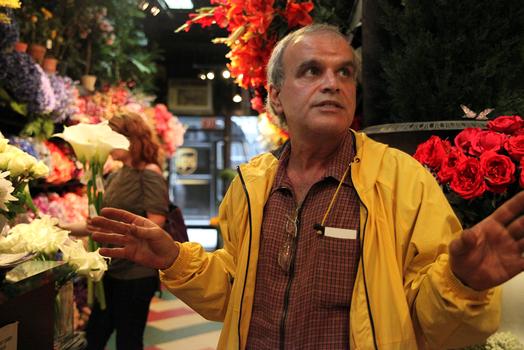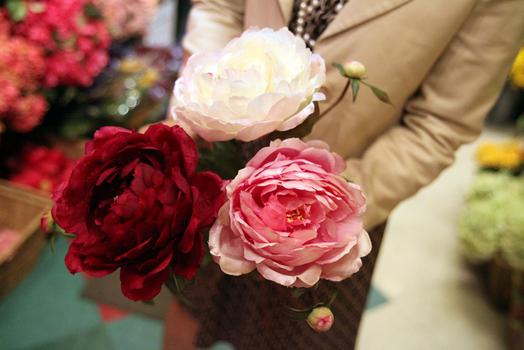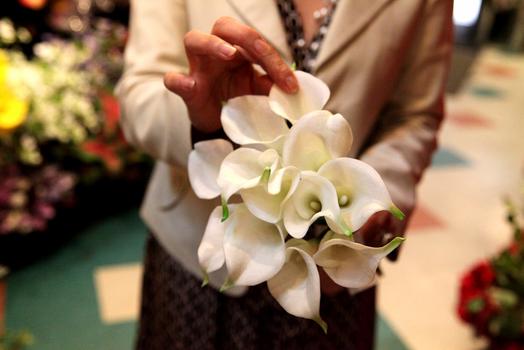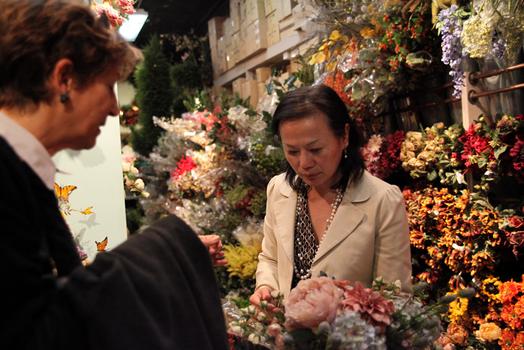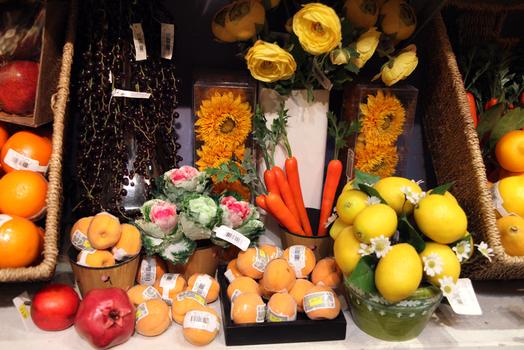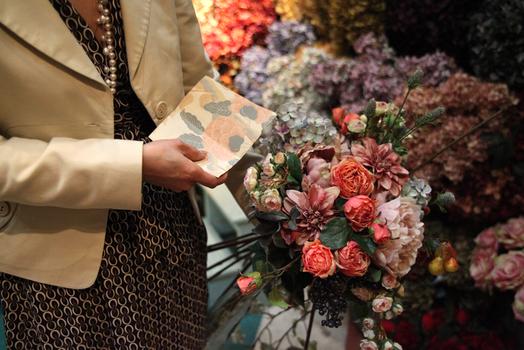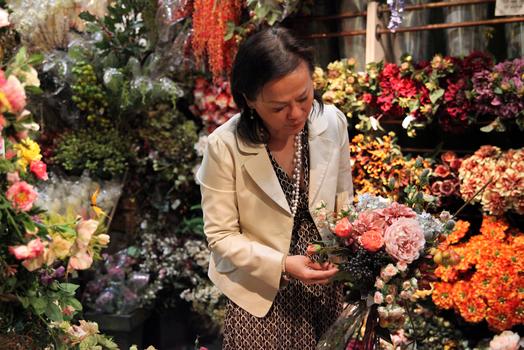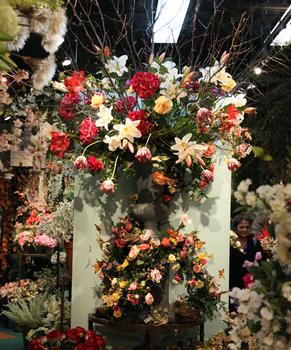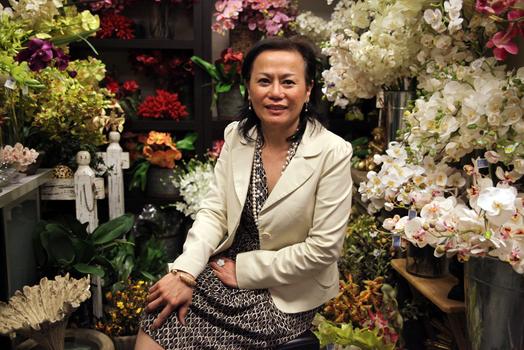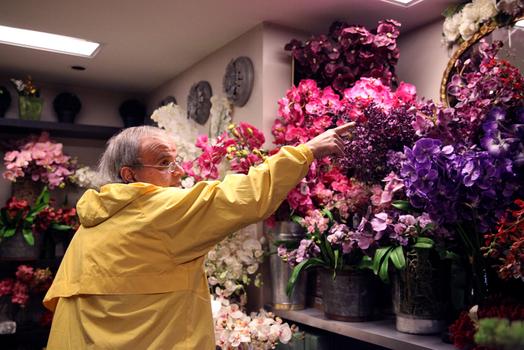 of