A Closer Look at Osama bin Laden's Secret Hideaway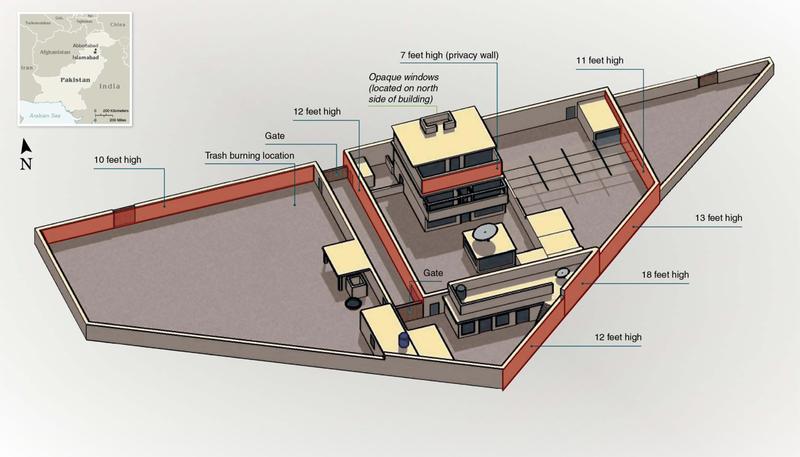 Osama bin Laden was hiding out in a secret compound in a residential neighborhood in a medium-sized city 35 miles north of Islamabad when two dozen Navy SEALs infiltrated the hideaway and shot him dead.
Bin Laden had been living on the second or third floor of the Abbottabad complex, which was nearly eight times the size of nearly structures and was believed to be custom-built for the terror mastermind in 2005. The heavily fortified structure was ringed by 18-foot walls with barbed wire and had two security gates. There was security but no patrols, telephone or Internet lines.
Courtesy of Department of Defense.