Teachers Union Heads Back to Court Over Release of Ratings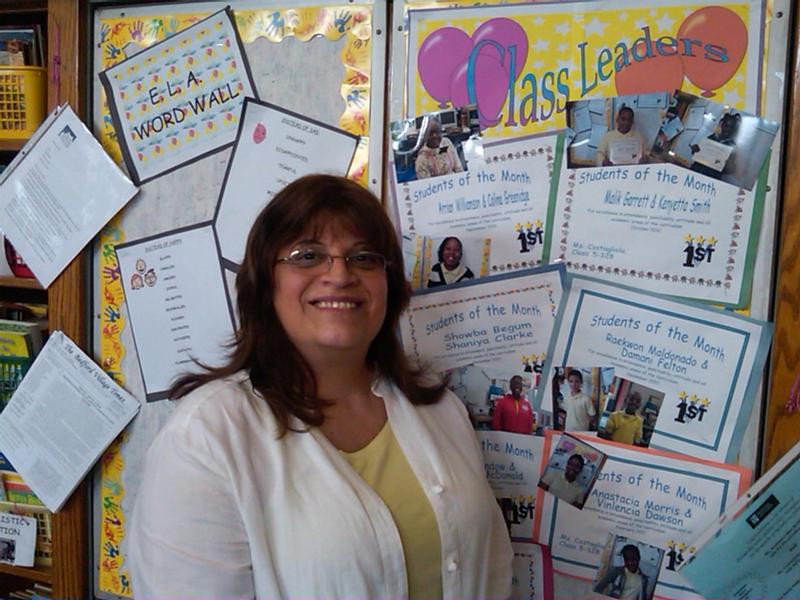 New York City teachers are trying once again to stop their report cards from being released to the public. An Appellate Court panel will hear arguments Tuesday over whether the city can release teacher ratings to the media. The ratings rank each teacher's effectiveness based on how much progress students made on state exams.
The teachers union is appealing because it failed to convince a state judge that the rankings were flawed, and that releasing them would violate teacher privacy.

At PS 3 in Bedford Stuyvesant, Brooklyn, teachers said they support their union and believe the ratings are both flawed and highly complicated.

"I would rate myself as, I don't know, exceptional, above average," said Lynda Costagliola, who has been teaching for 33 years.

Costagliola said she can see the evidence all around her fifth grade classroom: examples of student writing cover the walls. When the students worked on a geography project, they had to learn new vocabulary words to go with their blue, paper globes.

"I know they're learning," she said. "I see what's coming in with homework. I see what they're doing in terms of responding in class. I see how they work as a group. I see how they come in at 7, 7:15. They're getting on the computers. They're getting into their notebooks. They're working on projects."

But Costagliola was devastated to learn that in the 2008-2009 school year, her teacher data report said she was merely average to below average. That ranking was based on how much progress her students made on state math and reading tests.

Here's how it works:

The city looked at how her students performed as fourth graders; how they were expected to score in her class as fifth graders; and their actual fifth grade results. If students perform better than expected, the teacher is better than average. But Costagliola teaches the gifted-and-talented class, which means all scored high to begin with so there's little room for improvement.

"Looking at me, on paper, if you were a parent you'd say, 'Oh I don't want my child in that teacher's class. That teacher got a below-average in math,'" she said. "Well, I had about three or four kids last year who came in with perfect scores. Where do you move them?"

The city's Department of Education said it compares teachers only to those with similar classes. So if Costagliola was average, that's because another fifth grade teacher of gifted-and-talented pupils had a class that made even more progress. Costagliola doesn't buy that argument. And neither do her co-workers.

"She's being penalized," said Lynette McCord, who teaches fourth grade at PS 3. Her ranking was above-average in math and average in reading. 
McCord said her rank is higher than that of her colleague's because many of her students scored at just a level 1 or 2 on their previous year's state exams.

"So when they leave me, they're mostly at 3s, some 4s," she said. "They are going to move. We're going to make sure that they move. They have somewhere to go."

But if students come into fourth grade at level 1 or 2, does that mean their third grade teacher might not have prepared them well?

McCord doesn't buy that argument.

"I think all teachers are different and have different learning styles," she said, "but I do think they're all doing what they think they need to do."

Lisa North, a second grade teacher and the school's union representative, agreed it's hard to blame a previous teacher for a student's low scores.

"It's almost not fair though to say just the third grade teacher," she said. "You have to say the pre-K teacher, the kindergarten teacher, the first grade teacher, the second grade teacher, the third grade teacher. You have to look at all of that."

There are additional factors such as whether students are still learning English or if they have special needs. The city said its rating system accounts for all of those variables, however, by comparing teachers with similar students.

But those caveats are also why teachers oppose releasing the ratings. Costagliola doubts whether people hearing the news or checking out their teacher on a website can understand how complicated the ratings are.

"I honestly don't know," she said, when asked if she can trust the public. "It depends on how the information is disseminated to them."

"For some reason across the country it's become, you know, 'Let's get these teachers,'" she said of the current national climate. "I have no problem being here. I just don't want to be judged on a 90-minute test."

For better or worse, those tests are already being used by the city to evaluate teachers. The question before the appellate court panel is whether ratings generated from those tests can be shared with the public.

If the NYC Teacher Ratings are released to the public, WNYC plans to make them available on WNYC.org. We welcome each teacher to respond to their rating now so we may include their comments with their rating.