Mayor's Office Postpones the Unveiling of Ai Weiwei's 'Zodiac Heads'
Mayor Michael Bloomberg's office announced early Monday morning that it had postponed the opening of "Zodiac Heads," a public art installation created by Ai Weiwei.
The Chinese artist had planned to be in New York City on Monday to preside over the unveiling of his work, along with Mayor Bloomberg. Ai, however, has been detained in China since early April. On Monday morning, the Mayor prepared to give remarks on Osama bin Laden's death.
There's no official word from Mayor Bloomberg's office as to when the plastic and tape will come off the 12 bronze heads standing in a fountain outside the Plaza Hotel. But a security officer watching over the heads said the exhibit would officially open on Wednesday at 8:30 A.M.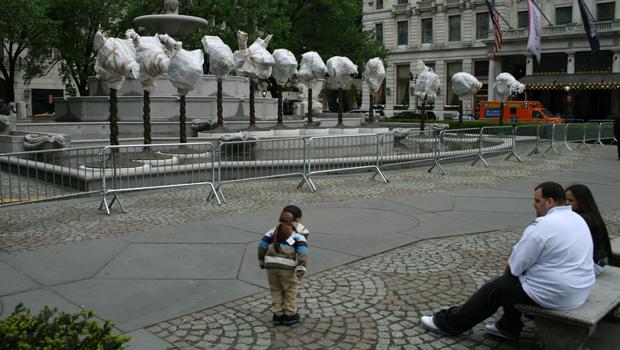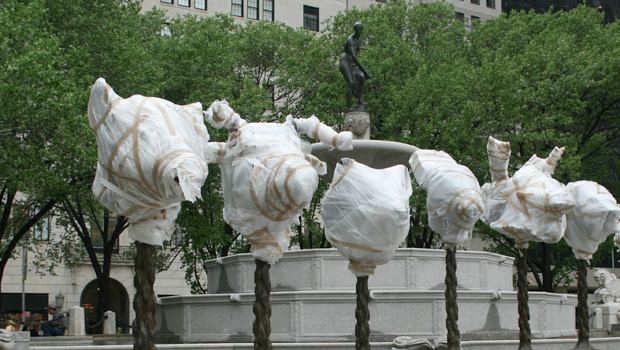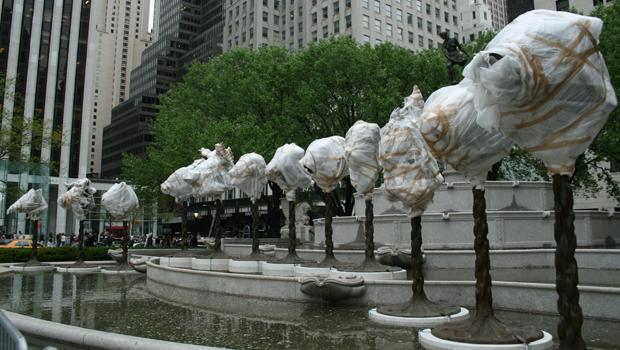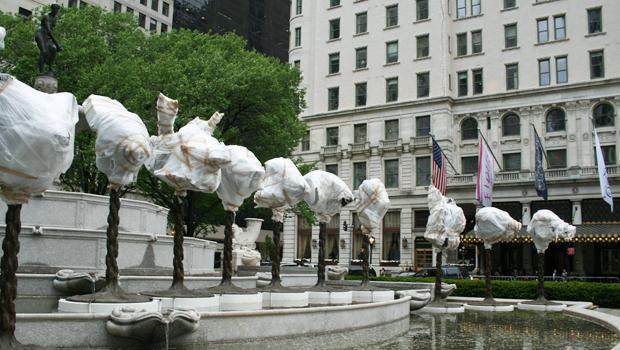 of