Pop-Up Installation Offers Cheese Made From Breast Milk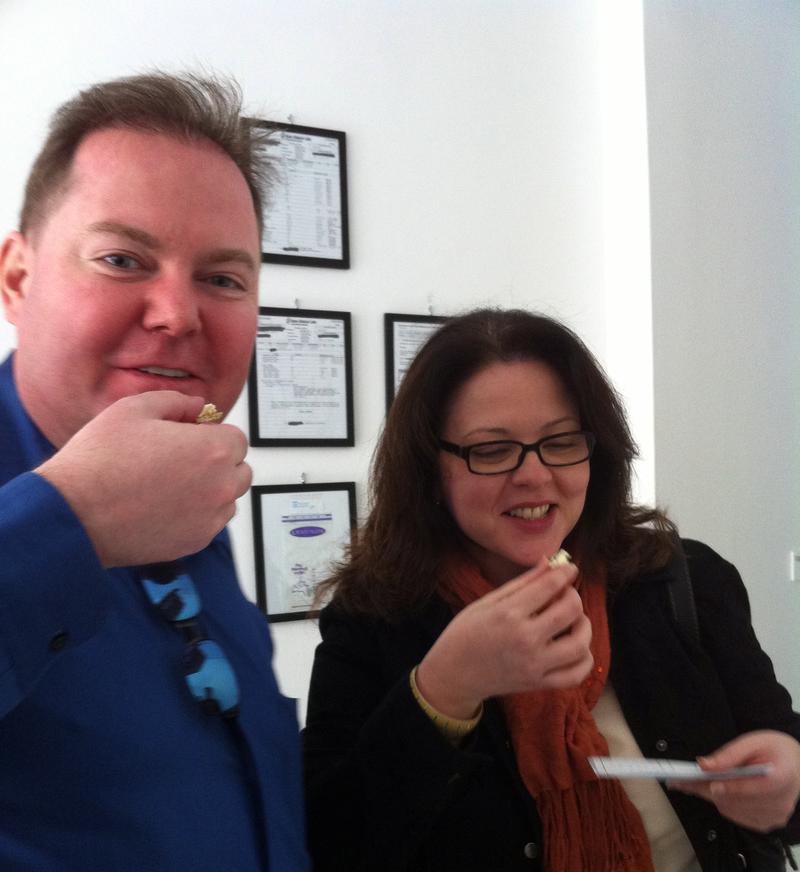 An East Village pop-up installation - known as the Lady Cheese Shop - recently lured foodies to tastings of three cheeses made from an unconventional source: human mothers.
NYU Grad student Miriam Simun, the creator behind the installation, offered the patrons cheese made from mothers' milk last weekend in the Michael Mut gallery space in the East Village. She defined it as a "thought experiment."
"If we're so wrapped up in this idea of local and natural, human cheese is actually the most local thing in New York City and the most natural, according to evolution," Simun said.
Two women from New York and one from Wisconsin provided the milk for the cheese, which Simun said she created with their personalities in mind — a mozzarella (Wisconsin Chew), a ricotta (Midtown Smoke), and a blue (West Side Funk), each named after the woman's place of residence.
"Here we have West Side Funk; it's the mother from Chelsea," Simon said while pointing to a spreadable cheese paired with oatmeal crackers. "She loves blue cheese so we worked to make a blue cheese with her. She eats a lot of meat and so the milk is quite rich and strong tasting."
The cheeses are made from half human milk, half cow or goat milk. All milk was tested for disease before they were made into cheese. Breast milk sells for about $2 an ounce, making a small rind worth about $200, but Simun said she wasn't interested in selling the product.
"I really did like the taste," said taster Willy Machan. "I wouldn't be able to tell the difference between my favorite from Zabar's and this one."
Jill Fehrenbacher, also at the tasting, popped some of the mozzarella into her mouth.
"People get disgusted by the idea of human breast milk, but they're not disgusted by drinking breast milk from cows and goats. It's weird," she said, adding that the cheese tasted "Ok."
Pamela Zwaskis, who identified as a foodie and recently attended a five-course insect dinner, was also a fan.
"If somebody put these out on trays at a party you probably wouldn't notice any difference," she said. "I love cheese so any variation on cheese is good."
She added, "This was made for human consumption!"