Look | Bikers Bask in Sun During 5 Boro Bike Tour
The hum of 32,000 cyclists could be heard spinning through 42 miles of road through all five boroughs during the annual Five Boro Bike Tour on Sunday. 
Bronx-born and spandex-clad Josh Triber, 33, taking a break in Harlem before hitting the FDR Drive South, said he's never seen the city this way before.
"I've driven  the city billions of times, my whole life, and it's pretty unreal," he said. "It's nice and it's kind of surreal because I see red lights and my instinct is to want to stop, but no, I can keep going freely."
But bike traffic slowed many riders down at the five bridge crossings. Coming off the FDR Drive about to climb the Queensboro Bridge, Delia Kenkel, 51, who drove in from Ithaca with five friends caught her breath and marveled at the back up of cars on the FDR's North bound lanes.
"We were passing cars headed in the other direction — we were going faster than they were, people were smiling and honking and saying 'Hey!' It felt terrific," Kenkel said.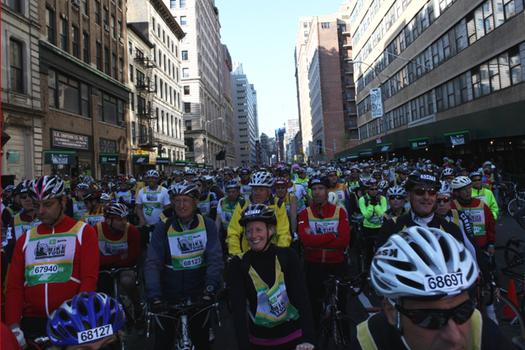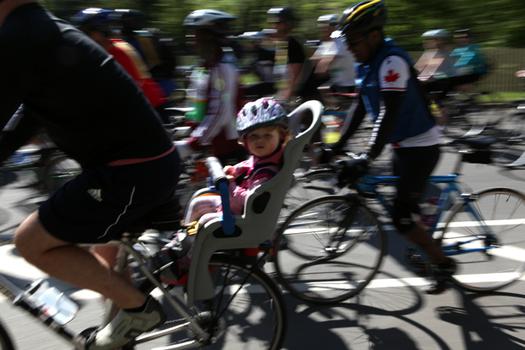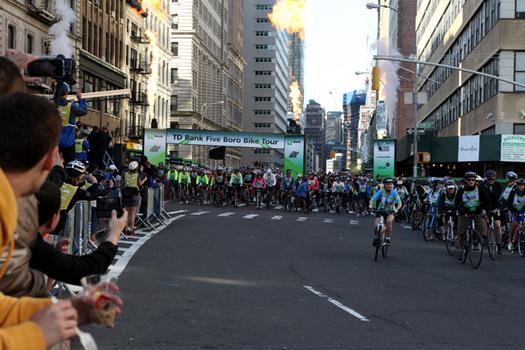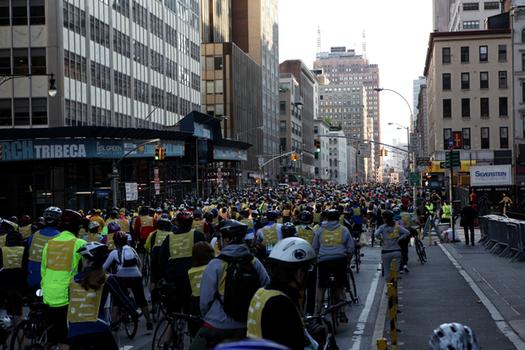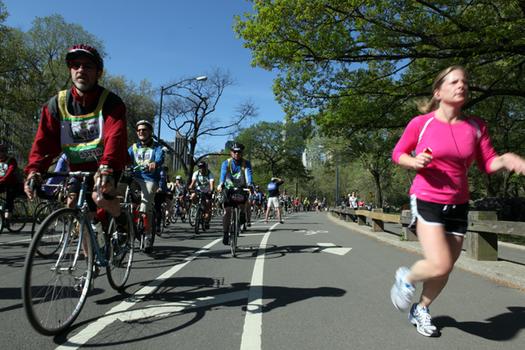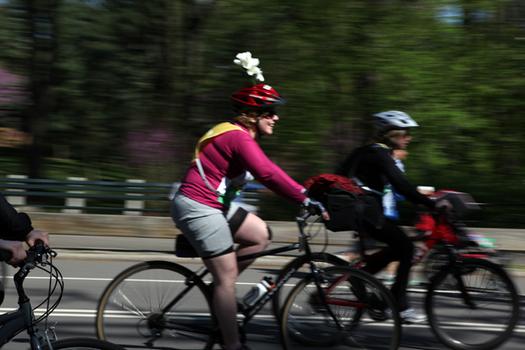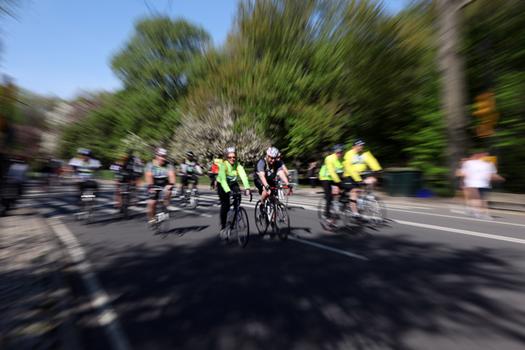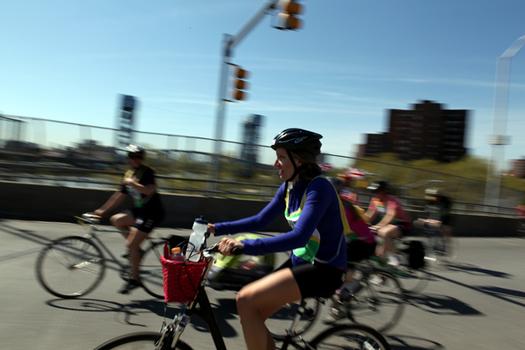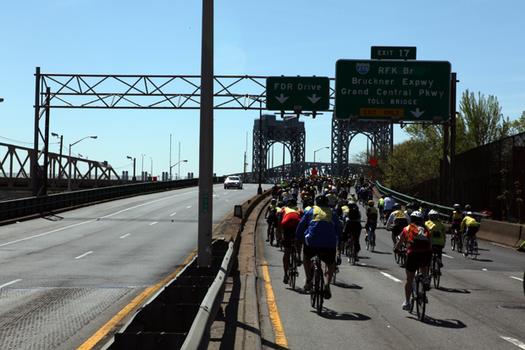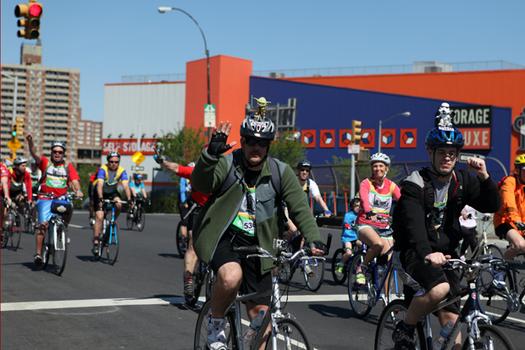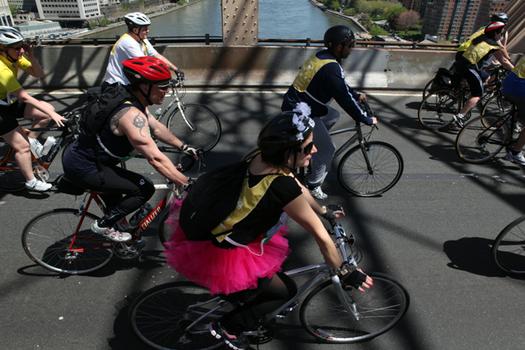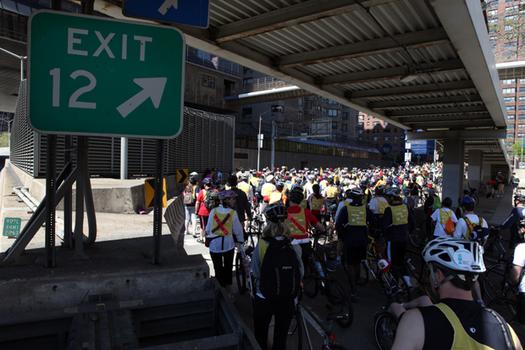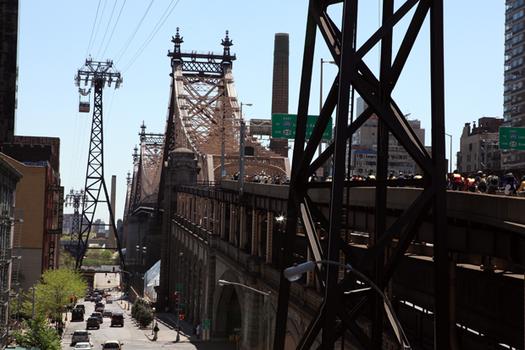 of