Hoping to Rid Chinatown of Counterfeit Goods, Council Member Faces an Uphill Climb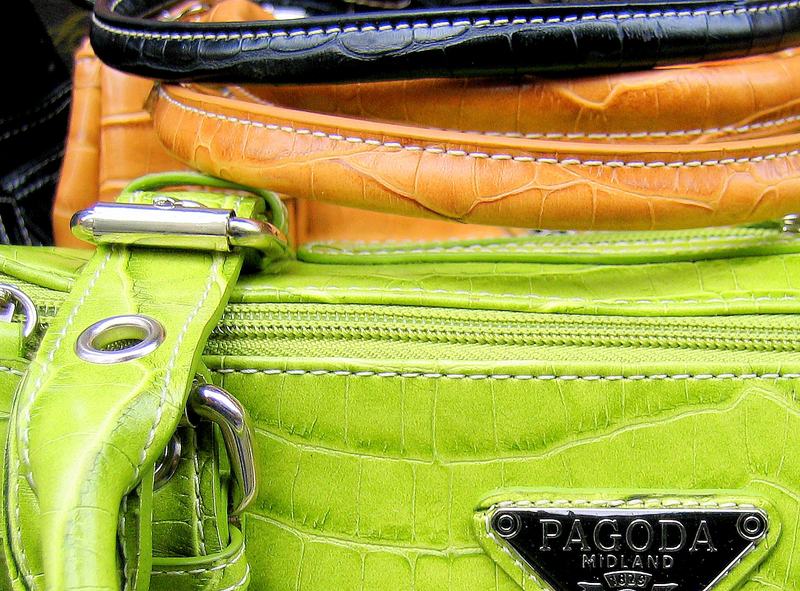 Trisha Desmarais and Kelly Chamberlain, friends on a visit from Calgary, Canada, got lost while shopping in Downtown Manhattan and ended up on Canal Street.
"Kelly's like, 'Oh, Canal Street, that's where my mom said you can get purses,'" said Desmarais. "So we just started walking and literally people all over the street were like 'Coach!' 'Gucci!' 'Prada!' and so were like, 'Okay!'"
 
Chamberlain added: "One girl looked at us and said, 'Purses,' and winked."
 
They each ended up buying a knockoff designer handbag from vendors. Desmarais got a Chanel for $50, and Chamberlain picked up a Prada for $55. And the two came back for more the next day.

"To be honest, it's more about the experience, because we don't get that in Canada," Desmarais said.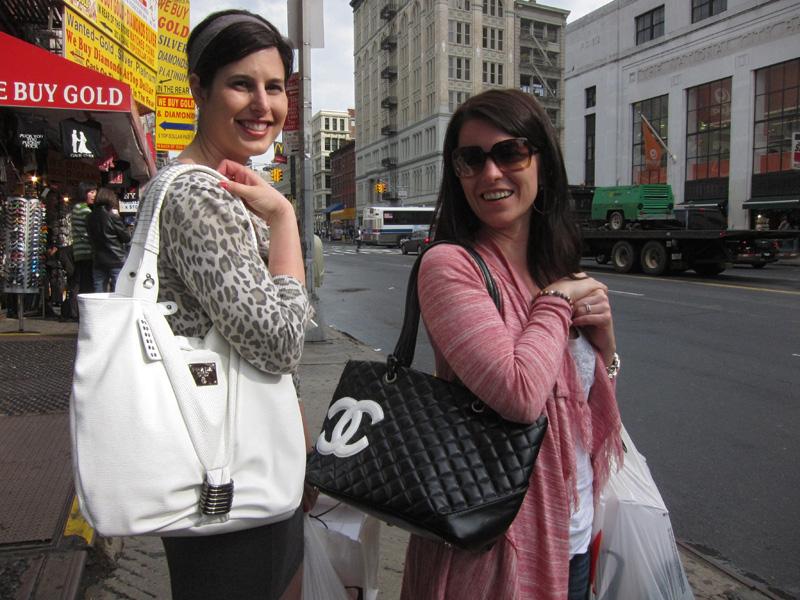 "The characters and the personalities that approach you on the streets, it's kind of a fun buying experience, and you get a cheap bag out of it," said Chamberlain with a laugh.

But for Council member Margaret Chin, this illegal trade is no laughing matter. She has introduced a bill to make the buying of a counterfeit trademark product a Class A misdemeanor, punishable with fines of up to $1,000 dollars plus up to one year in jail.
Chin is the first Asian-American to represent Manhattan's Chinatown, and said she's speaking up for her constituents fed up by the unsavory activities brought by the trade.

"You have these people who sell these illegal trademarked counterfeit goods blocking [residents and merchants'] doorways, going into their buildings, playing cat and mouse with the police, using their hallways as public toilets. I mean, this goes on constantly everyday," said Chin before the City Council meeting where she formally introduced the bill last week.

A longtime advocate for the city's immigrant community, Chin said repeated crackdowns on vendors have not worked because the appetite for cheap designer bags is so strong. That's why she wants to send a message to shoppers looking for knockoffs to cut it out.

"The profit from this illegal counterfeit trade is linked to all this negative stuff, like organized crime, terrorism and child labor. And people need to know that there are consequences when they buy these things," Chin said.
David Louie, a lifelong New Yorker who heads the city's Chinese Chamber of Commerce, understands what Chin is trying to do. He said he's in favor of cleaning up Chinatown's image, and promoting its strengths.
Although similar laws targeting buyers exist in France and Italy, Louie said the rule would be unenforceable and counterproductive here.
"Is it going to help any to lock up a tourist and try to set an example? I mean, that's even more bad publicity. Lock up the person selling the illegal stuff, and that's the end of it!" Louie said.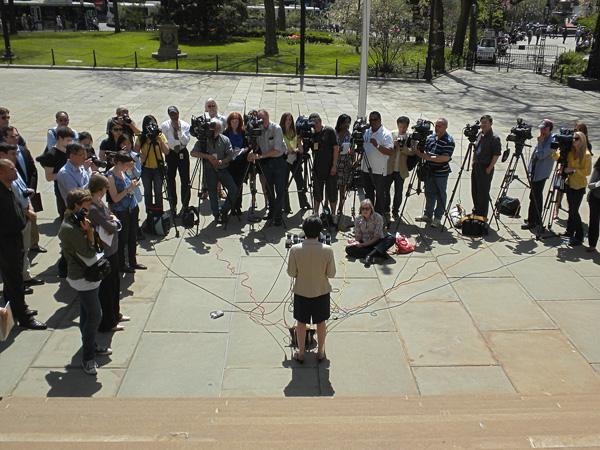 Back on Canal Street, Calvin Zubby said he's been selling knockoffs for about a year because he's had a rough time finding a real job. He works more than 10 hours a day, seven days a week, and on a good day he can make $250. Zubby said counterfeiting won't go away because bargains are what people want, and that with Chin's bill, Chinatown has more to lose than just bags and watches.

"Ask them what would happen if this place gets shut down? They wouldn't come no more," said Zubby, pointing at Damairais and Chamberlain, who are back on Canal Street looking for more handbags.  

"We wouldn't come to Canal Street," said Chamberlain.

Zubby quipped: "You should tell Mayor Bloomberg and City Council that."

Chin knows she's picked an uphill battle; her bill has five cosponsors, but at her announcement last week in front of City Hall, the type of occasion when council members are usually flanked by as many colleagues and supporters as possible, Chin stood alone.