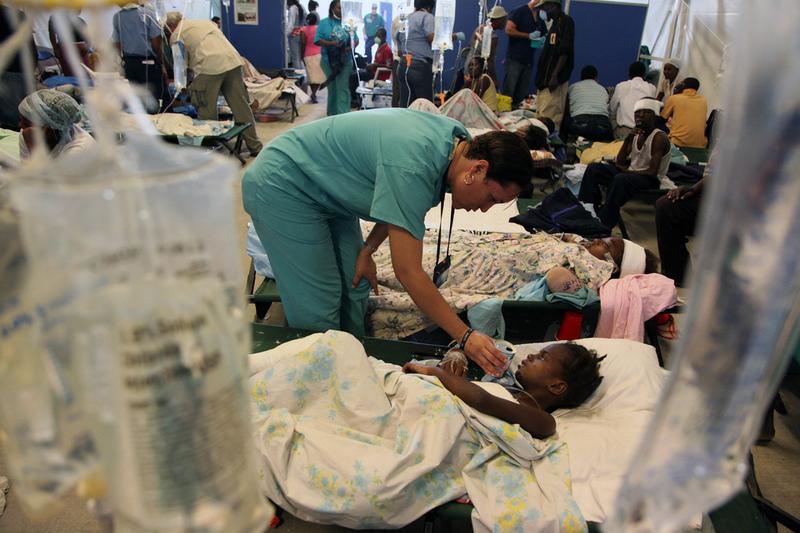 Haitian airlifts have resumed, but they're still flying almost exclusively to Florida – and to Miami's overburdened hospitals. According to Florida Governor Charlie Crist, the state has taken more than 500 injured evacuees from the Haiti earthquake since it struck three weeks ago. Doctors there says 150 of those have gone to two hospitals in Miami.
Dr. Mark McKenney has seen the Haitian airlifts from both sides.  At tent hospitals near the Port-au-Prince airport, he saw firsthand the urgent need to get patients to better medical facilities.  And back in Miami, he's seen a large percentage – too large, he says – of those patients come for urgent and costly care.  McKenney is Medical Director at Ryder Trauma Center in Miami, and Chief of Surgery at University of Miami Hospital. 
We also speak to Dr. Eneida Roldan, president and CEO of Jackson Health System – the only public health care system in Miami. She speaks to the big picture of what airlifted patients are costing the strapped medical system and the political struggle she faces to fund their care.