Tribeca Film Festival: A Peek at the Star-Studded Vanity Fair Party
Across from the State Supreme Courthouse, Manhattan residents Lorraine and Paul Kim took pictures of the 10th annual Tribeca Film Festival Vanity Fair party. The stone steps of the courthouse were decorated with shiny metal and mini globes that flashed every time a camera snapped a shot of one of the actors, directors or literati who entered Wednesday night's party.
"I think it's great for downtown," said Lorraine Kim, who had been watching the courthouse get decked out for the party. "They started [the film festival] after 9/11, and it's been going ever since and I'm glad. It brings business down and I like the way it looks."
The Vanity Fair party has always been one of the most star-studded evenings of the Tribeca Film Festival. That's in part because the festival's mastermind, Robert De Niro, usually makes an appearance. He did so Wednesday night.
"No, no, no," he laughed, holding up a hand when the media tried to snap a photo. De Niro smiled, shook his head and went up the steps to the veranda where the festivities were commencing.
Actor Michael Douglas followed suit. Unlike the other partygoers who entered through a tent at Worth St., Douglas made a surprise, clandestine entrance from Pearl, completely bypassing the line of photographers and reporters along Centre St. He then nimbly sprinted up the steps to the party.
Others, including Martha Stewart, Quincy Jones, Police Commissioner Ray Kelly, Salman Rushdie and Harvey Keitel, did pause for a second to have their photos taken. One of the film festival's founders, Jane Rosenthal, stopped to share her favorite films at Tribeca this year.
"'Jesus Henry Christ' because it came through our Tribeca All Access program," Rosenthal said referring to a partnership between the film festival and filmmakers in underrepresented communities. "But I also loved 'Catching Hell.' I have so many favorites, it's hard to really pick."
Alex Gibney, the director of "Enron: The Smartest Guys in the Room" and "Client 9: The Rise and Fall of Eliot Spitzer," said he was looking forward to seeing the "The Swell Season," a black-and-white documentary about the indie folk group of the same name.
Gibney said in its 10 years, the Tribeca Film Festival had come of age.
"I think its continued strength is to me an inspiration," he said. "This is the ultimate positive response to terror. Right? A vibrant culture, unafraid."
Author Fran Lebowitz, who is on the jury for the film festival's Best Narrative Short, said although the film festival turned 10 this year, she didn't want to dwell on how the city was after 9/11.
"You can remember things without holding onto every shred of tragedy," Lebowitz said. "I think there's a difference between remembering it and all the ramifications of it."
Actor, director and comedian Denis Leary, whose current projects are "Ice Age: Continental Drift" and "The Amazing Spider-Man," said Tribeca had played a big part in rejuvenating the neighborhood.
"Opening night with Elton John, there were 5,000 ticketholders who were at that event outdoors. But there were so many people who live in the neighborhood who were jogging by and stopped. There were people in boats on the river. Really an unimaginable event if you think back to ten years ago when this neighborhood was so devastated," he said. "No one would have thought this were possible after 9/11."
"Scrubbs" star Zach Braff said the festival wouldn't have been possible without Robert De Niro.
"He is such an icon of New York," Braff said. "For him to throw a film festival is important for the city and a great place because there are so many movies that are made here."
Bronx-born actor Chazz Palminteri agreed, saying that starting a film festival from scratch was no easy feat.
"Bob [De Niro] and Jane [Rosenthal] and Craig [Hatkoff] started this thing 10 years ago and it became one of the major film festivals in the world," he said. "So, I think that really says something. It's New York and I think it's amazing that New York never really had its own film festival."
Actor and activist Harry Belafonte said since 2001, the festival had become an intrinsic part of New York.
"New York is the home of cinema in America," Belafonte said. "And it's just kind of nice that we celebrate the art of film."
While the party continued on the courthouse porch, the Cabrera family, who live in the Bronx, stood on the corner of Pearl St. and Centre, hoping to catch a glimpse of the stars.
"I've always seen it on TV, I've just never seen it up close," said Kenya Cabrera.
Her father, Paul, wanted to see De Niro.
"That's my man right there," Paul Cabrera said. "I like his style, the way he acts, the facial movements he makes and all that. I like him. Robert De Niro."
To see images of what the State Supreme Courthouse looked like on Wednesday night, click on the slideshow below.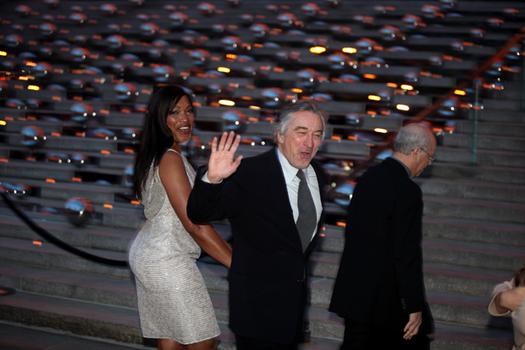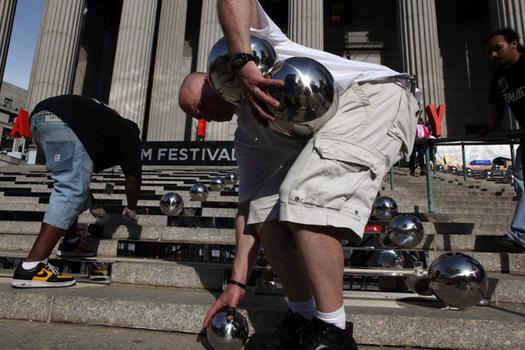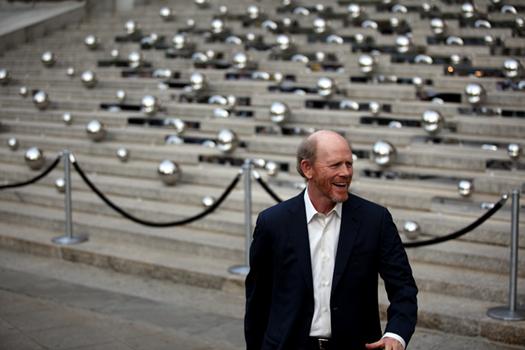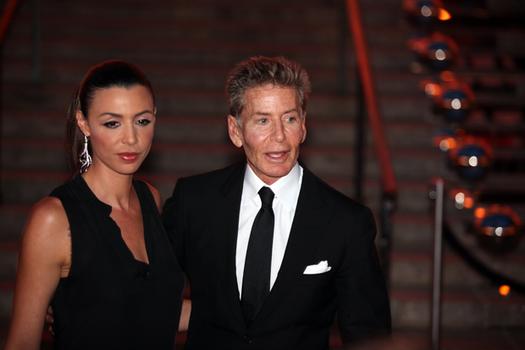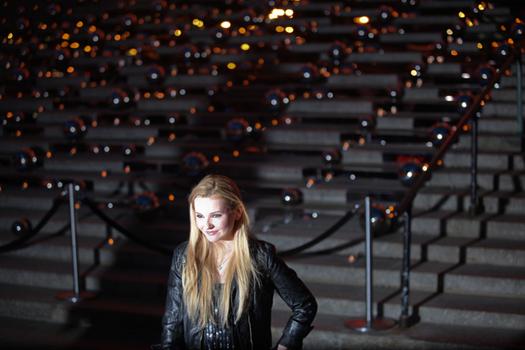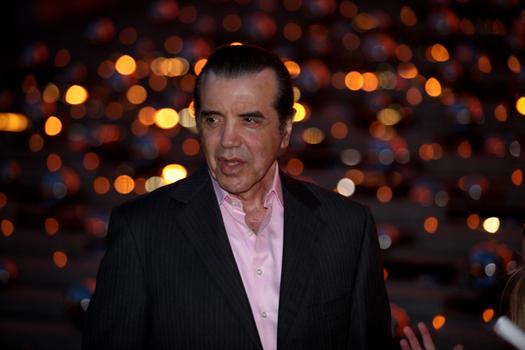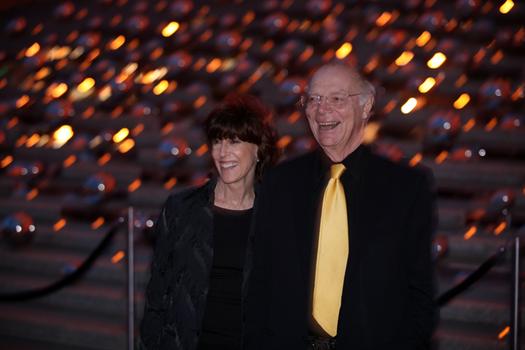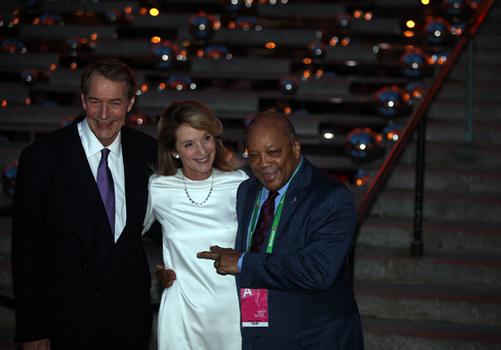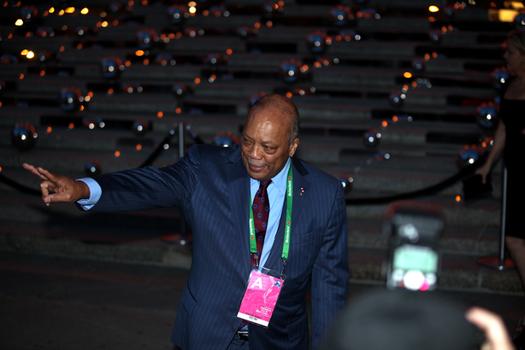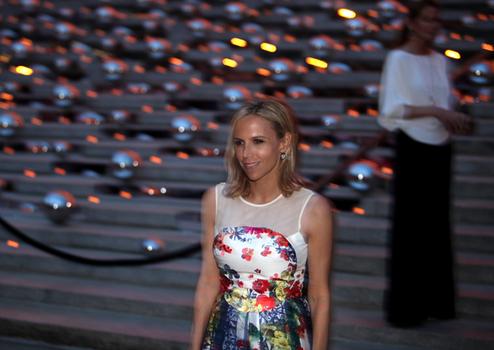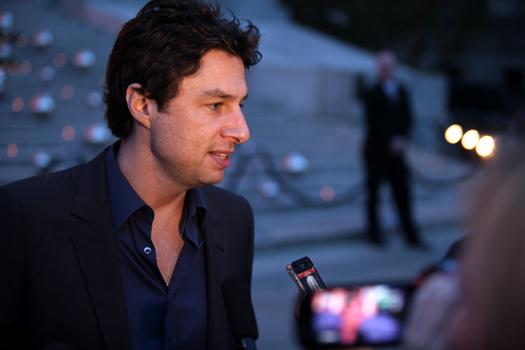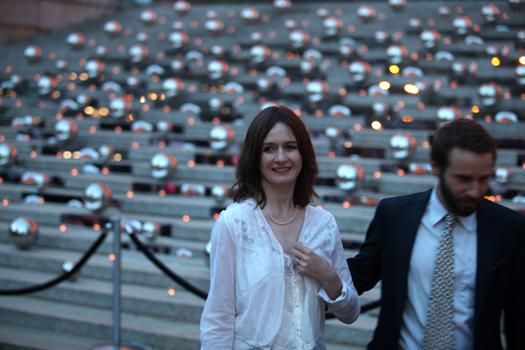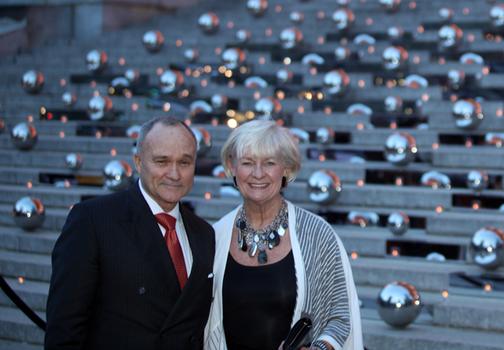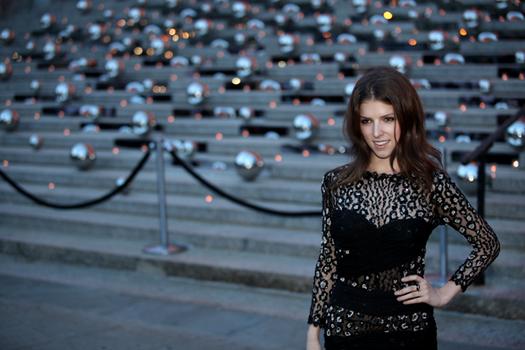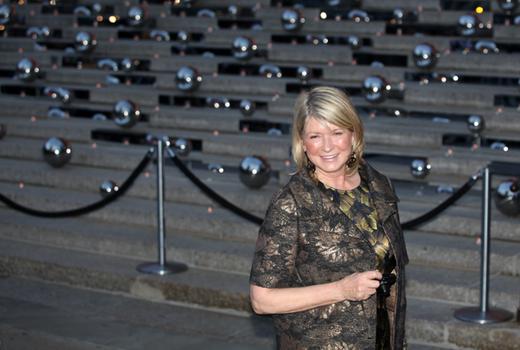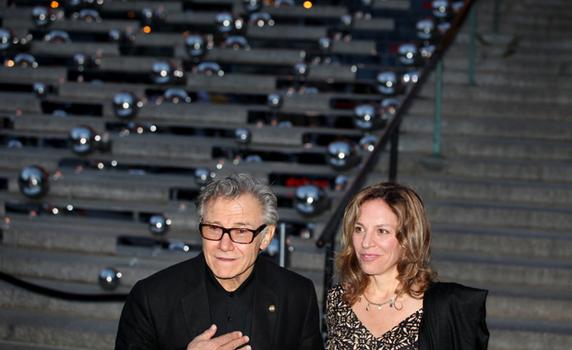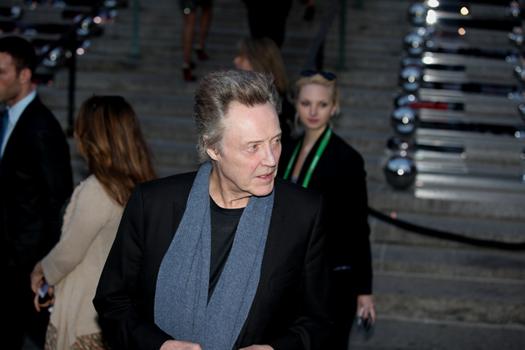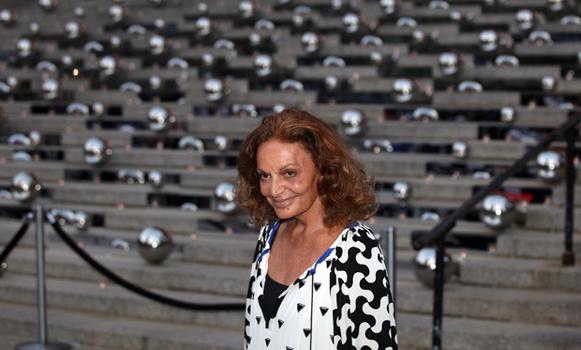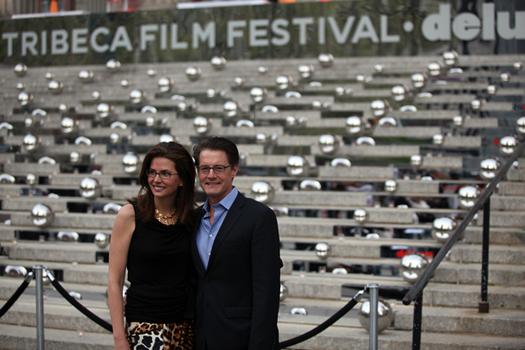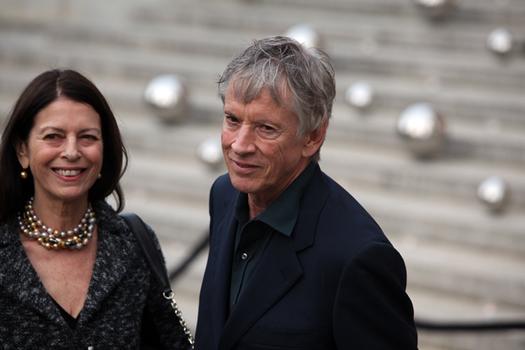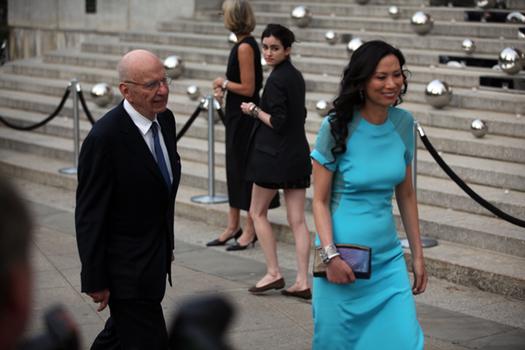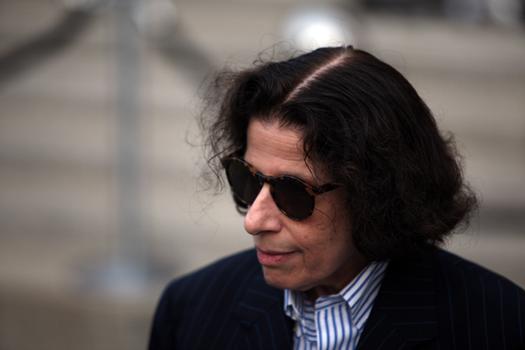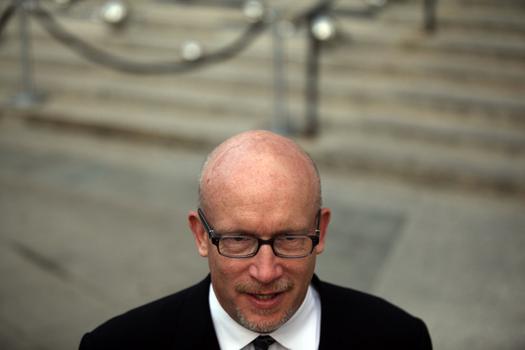 of