Niche Market | L & M Furriers
New York is a city of specialists from foodies to academics, laborers to shopkeepers. Every Wednesday, Niche Market will take a peek inside a different specialty store and showcase the city's purists who have made an art out of selling one commodity. Slideshow below.
L & M Furriers
2143 White Plains Road
Bronx, NY
A half century ago there were four furriers underneath the elevated number No. 2 train on White Plains Road. Now, L & M is the only one left on the street and there are just two fur specialty shops in all of the Bronx.
The shop was established in 1968. Current owner Nathan Senderkis, 53, started working there in 1988, a month and a half after he arrived from Odessa, Russia, where he had learned the fur trade.
It's a narrow space with two levels of racks that hang varieties of fur coats and accessories for men and women: classic long minks, leather jackets lined with fox fur and one-of-a-kind designs by Sederkis and his wife, Ellen. In fashion, classic is timeless, and the air in this little store weighs with that axiom. The original thick wooden vaults with their combination locks remain, where the furs, which retail for thousands of dollars apiece, are stored at night. The couple still repairs coats in the back-room workshop by hand and on Bonis foot-pedal sewing machines specialized for fur. "Why would I change it? It works," Senderkis said.
In the workshop, fur scraps of different colors and textures hang on the walls, mostly remnants of old coats. The repair and production work is meticulous, and there is a special tool for each part.
"Sometimes it takes a whole day just to fix a small hole because it's complicated. It's a fur. It has hair, and hair has to go in one direction. It needs time and patience to do this," said Ellen, who was a fashion designer in Russia and is now an interior designer as well as a furrier.
It may not be politically correct in some circles to wear it, but there is still high demand for fur from people who want warmth and to look luxurious, Senderkis said. Repair shops are much more rare, but the fur itself is higher quality and there are more varieties of fur clothing today, although most of its is produced abroad.
Customers seem to hold on to L & M like they do their heirloom coats. There are even old neighborhood residents now living in Florida who continue to store their furs with Senderkis for their winter visits to New York. 
In the summer, most of the work is repair and storage of fur coats, which dry out and start to deteriorate in the heat. So people drop off their furs and Senderkis ships them to a special warehouse in New Jersey: "Be good to your fur," he said. "Your fur is good to you, you have to send your fur on a vacation for summer too."
What types of fur do you sell?
Any type of fur from any region on the earth. Except which are in the red book of course — the extinct animals. If they're vintage I still have some because they used to be for sale, but nothing new.
What makes a fur fall apart?
People who don't take care of the fur, if they don't store it during the summer time starting, let's say, a good time to bring in April, and pick up in the beginning, middle of November. When it gets cold you can start using it. Other times you don't use it, it stays home it gets dry and it falls apart. It gets hard. All the bad things happen at home. It has to be stored in certain temperature, special facility. If you take care of it it lasts 30, 40 years, sometimes more. If you don't, a few years it looks good then it starts falling apart, starts to open, starts tearing, costs you more. You're not saving. Costs you more to fix it than you saved for all these years. Be good to your fur. Your fur is good to you, you have to send your fur on a vacation for summer too. Just take care of it and it will be fine. It's going to look good always nice. Good fur if you have it, you have to cherish and enjoy and it lasts you.
During the winter is there something important one must do to take care of a fur?
Well you don't wear it in the rain. You don't wear it when it's bad weather with a lot of moisture. You can wear it in the snow, nothing happens, you just come home, shake it and it's fine. But if it gets soaked, then it's gone. It dries completely. If the moisture gets through the fur to the skin, it gets wet then when it dries it shrinks the skin, and it gets hard. If it's a new fur then you can do something, fix it, but if it's a little weak, then it's going to fall apart. Many times people come and they bring their coats and they're completely dry, and they say, 'I was wearing it in the rain.' I say, 'Why would you do that?' They said, 'Animals go under the rain and nothing happens.' They don't wear animals on their shoulder, these are fur coats. They have to be taken care of.
How do you know if a fur is high quality?
I'm the furrier, that's how I know. ... It looks different. It's grown originally better than something else. It's something which is different from other. It's like beautiful person and somebody not that beautiful.
Are you training anyone to take over the business?
There's no one to train. No one's interested. We can train a person if he or she is really interested. It takes time, of course, and some knowledge. It needs good hands. You have to do many different things: Sewing, have good eye, have patience. Many, many, many different aspects of this work, you have to be very patient. It's designer work. It takes time. It's very different types of work from any. Fur is a natural thing and it needs special attention.
Why do you think fur has remained on the market even though there are other warm materials? 
Everything natural, everything which is close to people, like nature, they admire, they like it. It looks good and nothing warmer than natural fur. Down or not down, fur is warmer. And you always look good and if you don't mind, if you're not against it, it's a great alternative to have fur.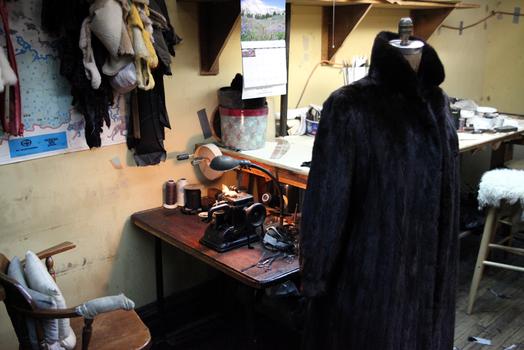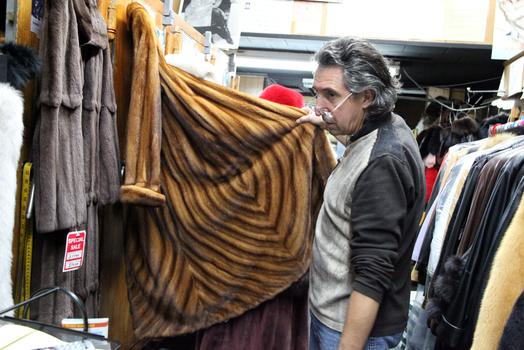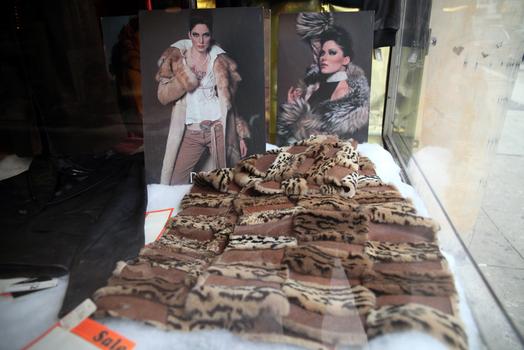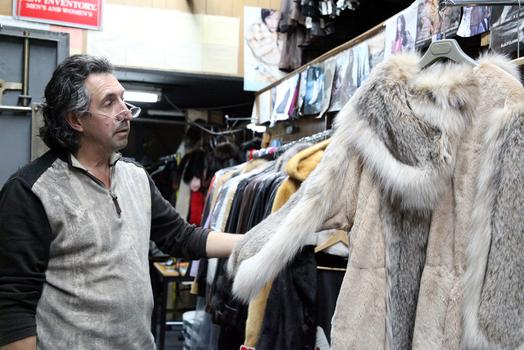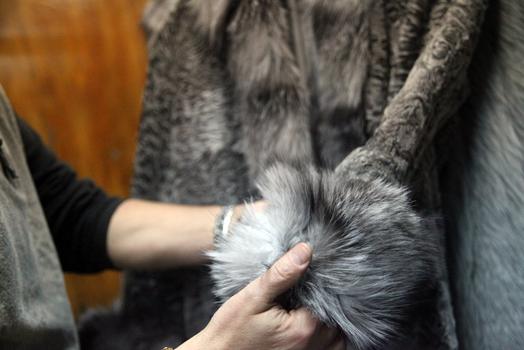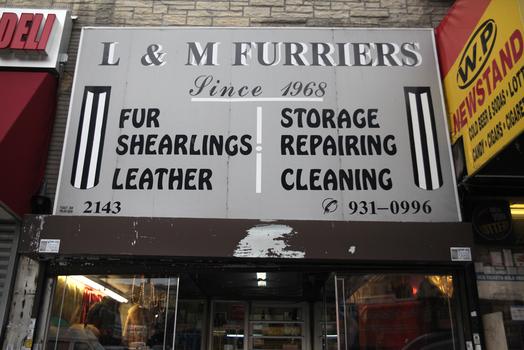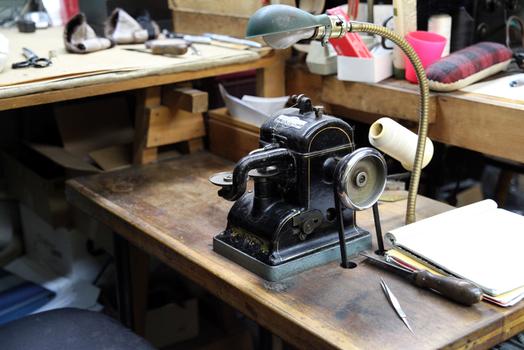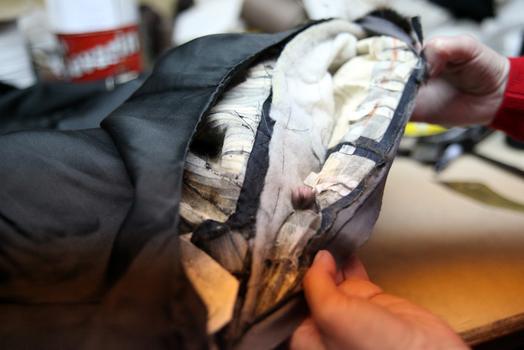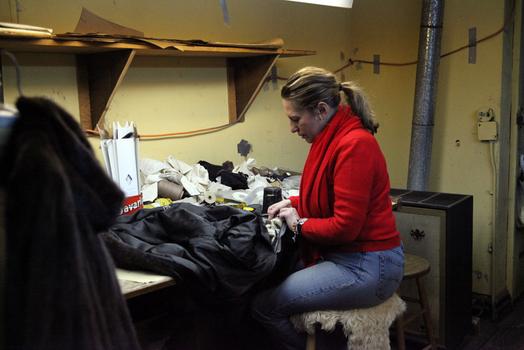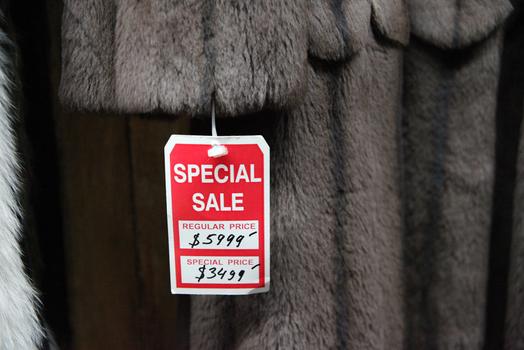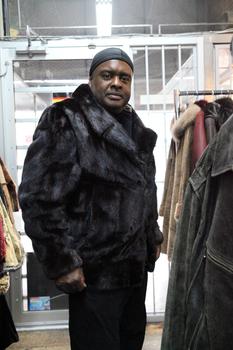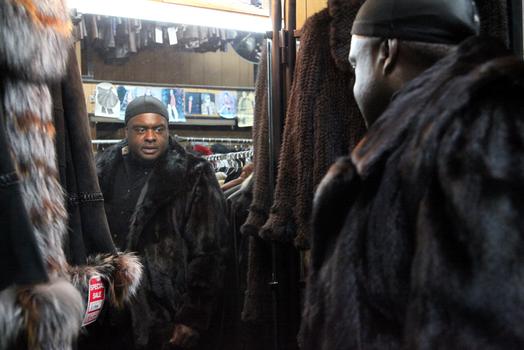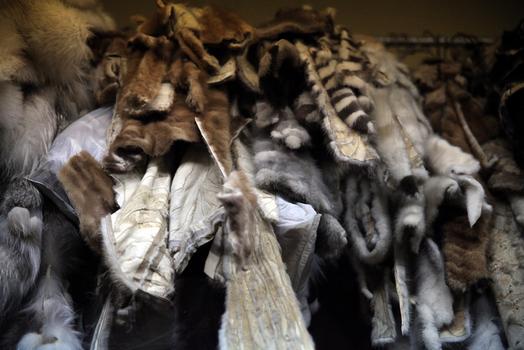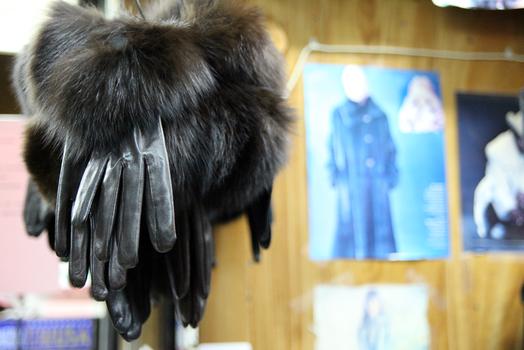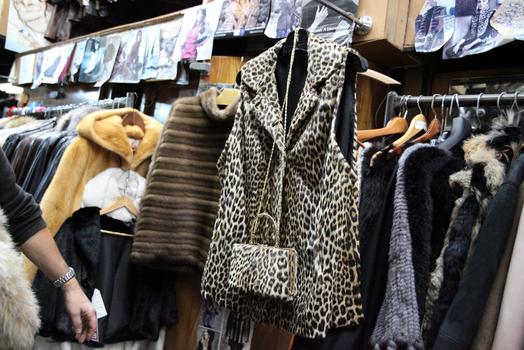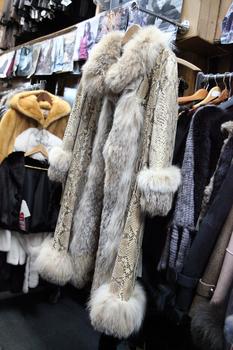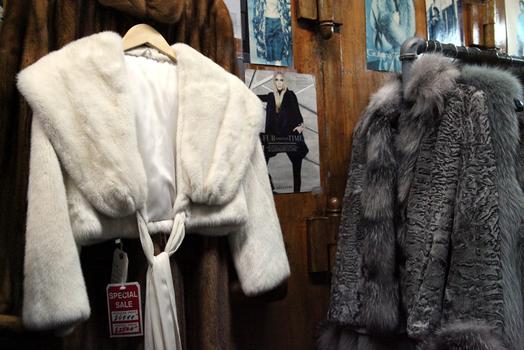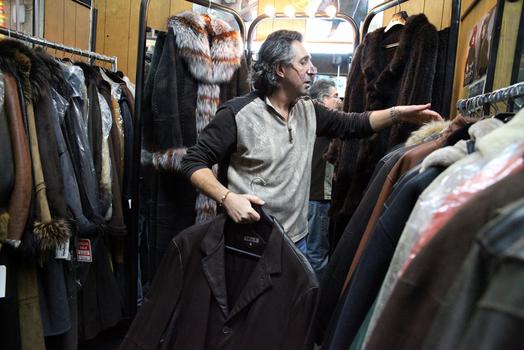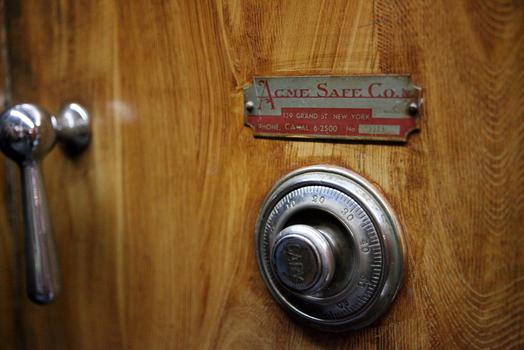 of