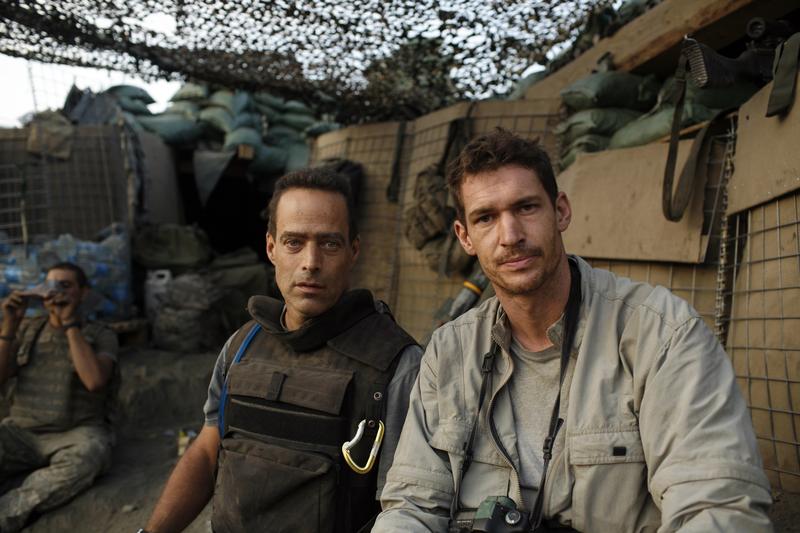 Tim Hetherington, Oscar-nominated director of the 2010 documentary, "Restrepo" and photojournalist Chris Hondros were killed yesterday in Misrata, Libya. They, along with other war photographers, were caught in the middle of heavy fire between rebels and government forces. Two other photographers were also injured but are in stable condition. The Takeaway had a chance to speak with another photographer in Misrata, Andre Liohn, who had been at the scene of the shelling only a few hours prior to the attack. Andre was the first to report the deaths.
Tim, a British photojournalist, worked for most of his life in West Africa, capturing through his camera lens political crises in Liberia, Sierra Leone and Nigeria. He became best known for his 2010 Oscar-nominated film "Restrepo," which followed a U.S. military platoon and documented how they were forever changed by the realities of war.
Chris Hondros was a Pulitzer-Prize winning war photographer. He worked in major conflict zones including Kosovo, Angola, Sierra Leone, Kashmir, and the West Bank. And he's recently covered US wars in Iraq and Afghanistan. These are some of the last photos he took before he was wounded by shrapnel; he later died at a nearby hospital.