Financial 411: Stocks Surge on Strong Earnings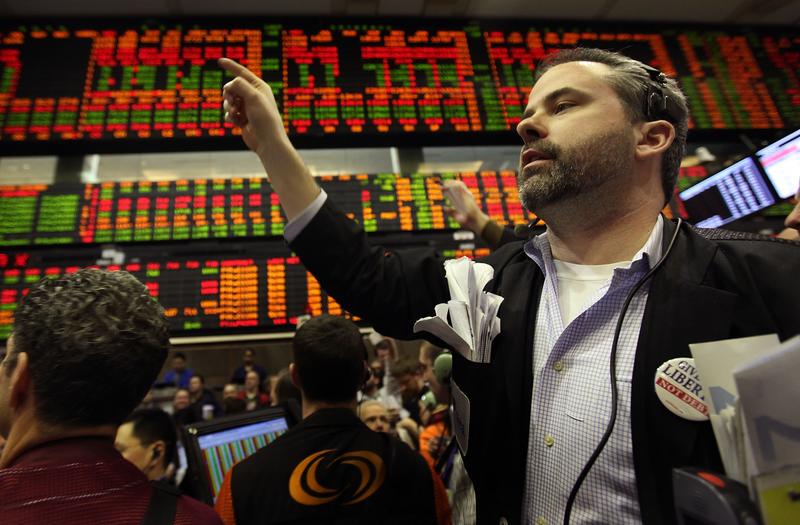 Dow at highest level since 2008

What a difference a few days make. The week started off with a sharp drop in the stock market after S&P lowered its outlook on U.S. debt. But Wednesday, stocks soared after several companies like Intel and Yahoo reported strong profits in the first three months of this year.

The Dow Jones added 187 points, closing at 12,454.
The S&P added 18 points, ending at 1,330.
The NASDAQ increased by 58 points, to 2,803.

It wasn't just the stock market that shot up Wednesday; oil prices did too, by more than $3. Since January 1, the price of oil has jumped 20 percent. And anyone who drives knows that gas prices are higher too. According to the Energy Department, a gallon of gas now costs 25 percent more than it did four months ago.

Automakers and the Japanese Crisis
It's a troubling backdrop for the New York Auto Show, which opens to the public on Friday. Automakers are also concerned that last month's earthquake and tsunami in Japan will affect supplies of cars and trucks. Industry analyst Jesse Toprak with True Car said only one part has to be missing for production to stop. Toprak said car buyers could see higher prices in the weeks ahead, especially for vehicles made in Japan for the U.S. market.
Honda spokesman Chris Martin said its factories are producing at about 50 percent capacity. Martins said the company is optimistic for the future.

Meanwhile, Nissan said it will deliver 20,000 of its new electric car, the Leaf, by September. Only 500 Leaf cars have been delivered to the U.S. to date because of numerous delays and production delays from the earthquake.

Sluggish Housing Market

Sales of existing homes rose in March compared to February, but the reasons don't give much hope that the housing market is really recovering. The National Association of Realtors said four in 10 homes sold last month were either in foreclosure or were a short sale (where the bank agrees to accept less money than is owed on the mortgage).
Chris Mayer, senior vice dean at Columbia Business School, talks about the state of the housing market and its impact on homeowners. Mayer also discusses how the housing market is struggling to find its base as a wave of foreclosures keeps supply up but prices down.