Talk To Me: Art, Pornography and Censorship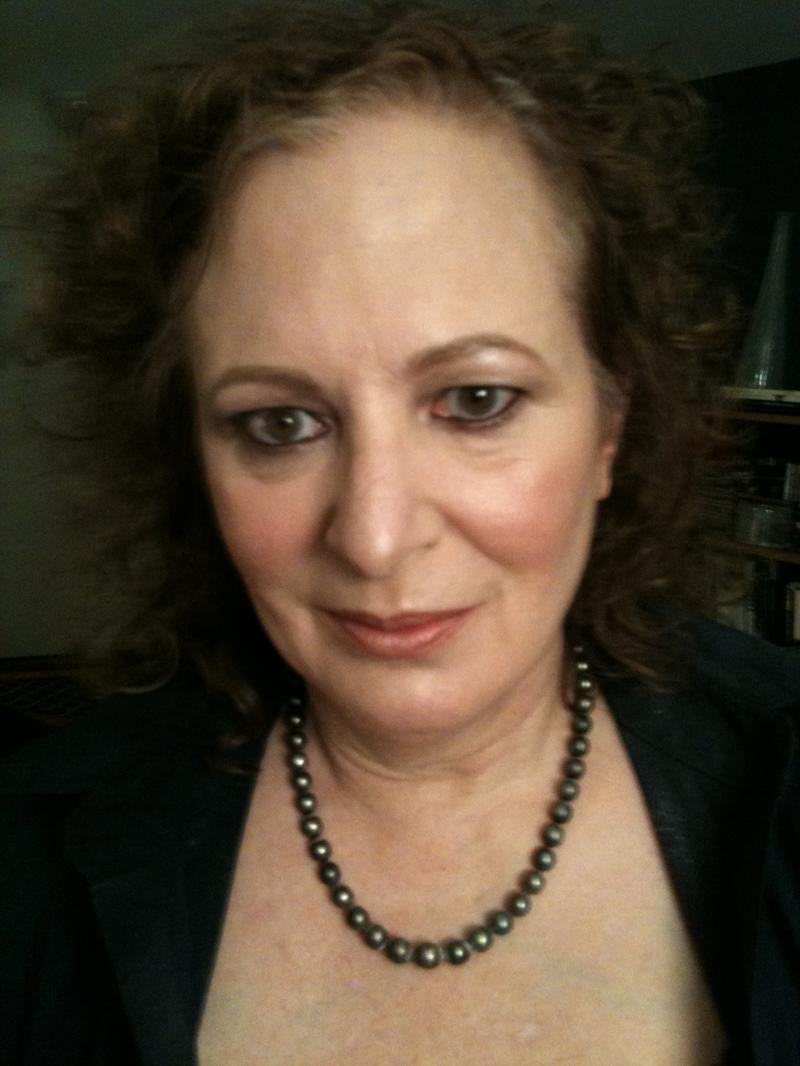 On Thursday, a conversation about censorship, art and morality took place at the New School's Arnold Hall between two American authors and a pair of French philosophers. The discussion was part of the Walls and Bridges lecture series.
During the talk, entitled "(Self) Censorship: Art, Morality and Decency," the renowned American documentary photographer Nan Goldin flipped through nude images that she had taken of friends, of past lovers and of herself in the midst of lovemaking. Many were provocative, but none of them had caused as much sensation as one particular photograph--a shot of a young girl standing and looking down at her little sister who lies beneath her naked on the floor with her legs open.
Upon its release, the image was immediately called pornographic. In Paris, France, hundreds of catalogs containing the image were shredded. Goldin stated she never intended to provoke anything illicit with the image--the two children in Goldin's photograph are actually her godchildren playing at home in Berlin--but much of the public had already made up its mind and taken offense.
Other panelists besides Goldin were American writer and critic Lynn Tillman and French intellectuals Ruwen Ogien and Carole Talon-Hugon. WFMU's Benjamin Walker moderated the panel.
The talk drew a large crowd. Oglen and Talon-Hugon spoke on attempts to censor artists' work. Goldin and Tillman spoke about instances in which friends, family,  and other outside forces had attempted to force ethics and morality on artists' work. Much of the conversation focused on society's relationship to pornography and its difficulty in defining it. 
Bon Mots from the talk:

Photographer Nan Goldin on self censorship: "I don't think about the audience when I'm taking a picture. I think about what I'm photographing. There are few times when my stomach tells me it's not appropriate to photograph. One was at David Wojnarowicz's bedside when he was dying. It felt like an invasion so I didn't take any pictures...the other times are times when people were having sex and I knew they may regret later having it be shown but that was more their censorship than mine."
Goldin on her controversial shot of the sisters: "To me, there is no pornography in this whatsoever. I'm not inciting anyone to want to sexually abuse these children. A baby's body--to [think] that's pornographic is so sad and shows how disgusting this world has become to me. The idea that nude flesh is seen as pornographic--people  seem to forgot they were born naked and that they were born from women."
Writer and critic Lynn Tillman on self censorship: "In order to fight self censorship, you actually have to know the ways in which you are censored. I teach a graduate fiction class in Albany on Tuesday evening. There were eight people in this seminar. Four were women. One of the women had written the story from the point of view of the men, and three of the four women said they didn't know if they should or could because they didn't know how men thought. I was horrified. It was interesting that the five men in the room didn't think or feel that. It was the women policing other women...or expressing [what] they didn't feel they could. I said I couldn't let this workshop end without saying that that attitude was censorious, self censorious, censorious to others and, of course, women could write in the point of view of a man and men could write in the point of view of women."
Tillman on limits: "When referring to limits of imagination, I think as a writer I'm trying to learn what they are and write against them."
Ruwen Ogien (pictured right) on his theory of "chic censorship": "One might say that two new forms of censorship exist that I can [call] 'chic censorship.' It is based on two fundamental principles. The first is that when sexual representation is artistic, it's okay, its good and it's not censored, but when it's not artistic, it is censored. The other principle is that sexual representation that seeks to reflect and artistic sentiment are good but sexual representation that seeks only to arose sexual excitement [is] bad and should be controlled. My own opinion is very simple. I feel that sexual representation--because it is not artistic enough--is not a good enough reason for censoring...When is sexual representation supposed to not be artistic? It's when it's in bad taste. What is punished is not sex representation, but the fact that it is bad taste. The idea was in a democracy, you shouldn't punish people because of bad taste--because if so we would all be in prison."
Carole Talon-Hugon on art vs. pornography: "Amongst the charges that were brought against art, I have identified three types of charges. The first said that an art of work is bad and might be censored because it makes evil exist. In my essay I quote Victor Hugo who talks about Emile Zola's novels. Emile Zola can be very harsh at times. He deals with segments of society living in poor conditions and behaving in terrible ways as well. Victor reproaches Zola for painting this fact. Not because he doesn't believe they exist but he believes you shouldn't make them exist a second time. The second argument is to reproach a work of art for having deleterious affects. The idea that evil is contagious. Finally, there is a third argument by which certain subject matters--when they become the topic of an art work--call upon themselves a certain form of attention. Meaning a disinterested form of attention.