Look | The USS Intrepid Aircraft Carrier in Lego Form
The USS Intrepid is getting a make-over one block at a time. Lego artist Ed Diment is constructing a 22-foot, 550-lbs. Lego model of the USS Intrepid at the museum, just feet away from the actual aircraft carrier.
It is set to be completed Saturday, and will be on display through the fall at the USS Intrepid Sea, Air & Space Museum. The British-born Diment has never built any other New York landmarks.
He received his first Duplo set at age three, and said he has been hooked ever since. At 6, he made a replica of Toronto's CN Tower. Many of the Legos used in the Intrepid are from Diment's childhood; some of the fading white pieces are from the 1970s.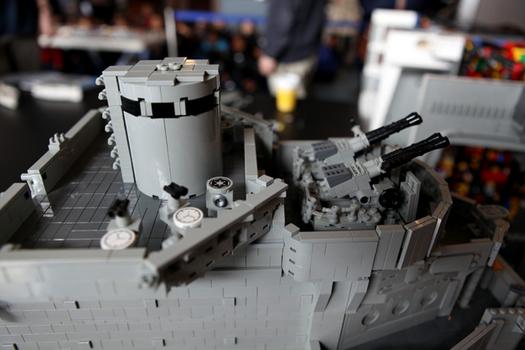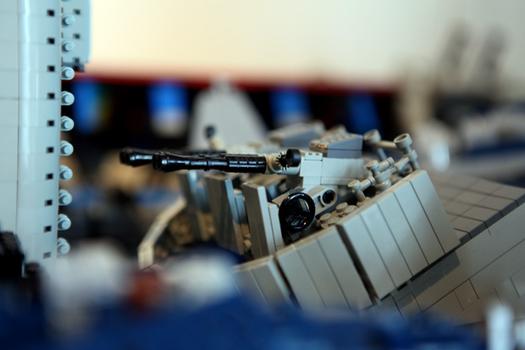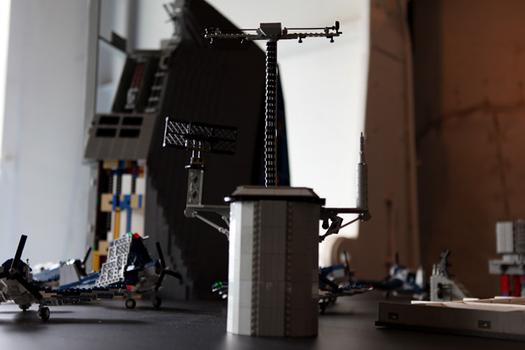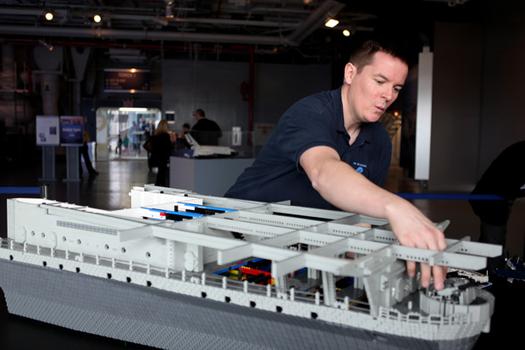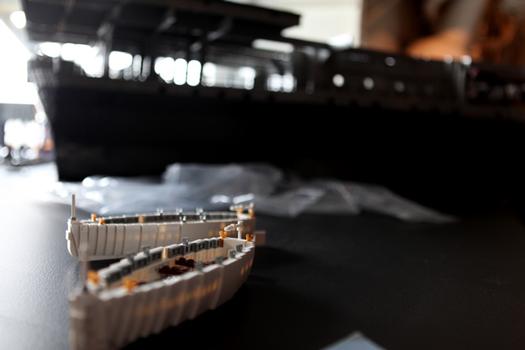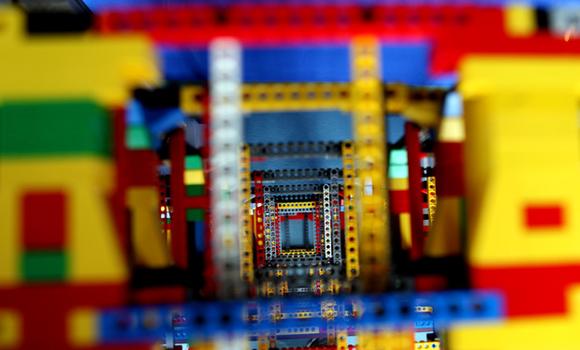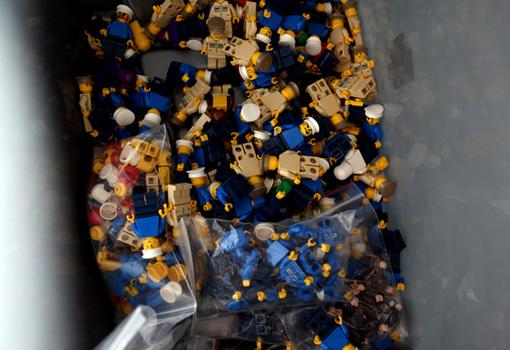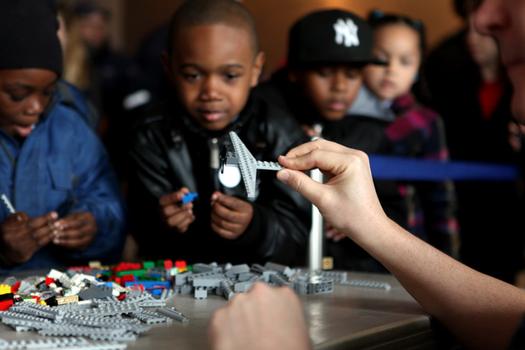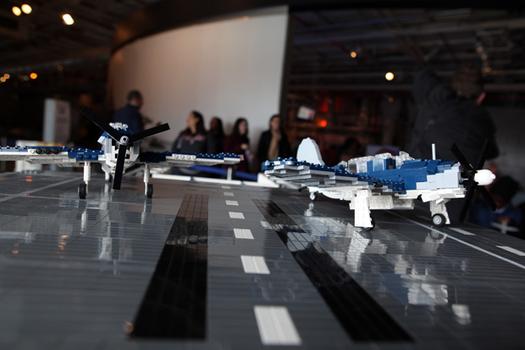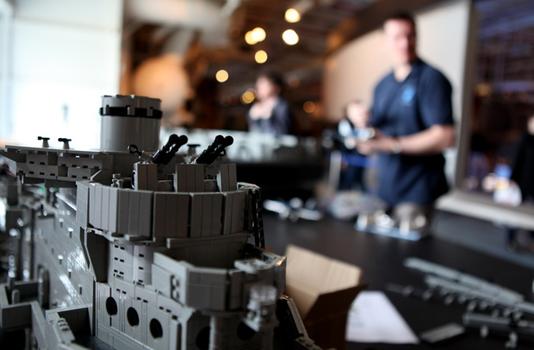 of