Power Lunches: Michael's Tweets, Lure Tumbles
It's minutes before noon. Wait staff in pink dress shirts, khaki pants and white aprons gathered in the garden room at the back of Michael's restaurant on West 55th Street. There, general manager Steve Millington took the staff through the day's guest list.
"We have Paul Bierne on 27. Fourteen is Cathie Black, a long-time regular client who's had a little bit of a bumpy ride as of late so let's give her some special attention. Appreciate that. She's an iced tea and a double espresso to finish. Twenty-four is Ed Bleier."
And so goes the day's laundry list of luminaries, complete with drink preferences and table assignments. It's part of the preparation for the power lunch crowd.
At Michael's, the dining room looks like a fish-bowl with bowed windows that curve out onto the street giving onlookers and the occasional paparazzi a glimpse of the diners and their Cobb Salads. But it's not necessary to be in the restaurant to know who's eating there. Just follow Michael's on Twitter.
For years, these gatherings of celebrities, politicians and entertainers were once the denizen of Page Six. But in the age of new media, some restaurants are using everything from Twitter to Tumblr to attract online voyeurs – and potentially more customers.
"We've never ever publicized who our clients are. It's always been a word of mouth thing historically," said Michael McCarty, a notable name in his own right and as well as the restaurant's gregarious purveyor and namesake. "But with the advent of Twitter we thought it would be a scream to just say who's here, so that's what we do. We do the famous 'in the house' program."
It's famous to some extent because when McCarty started the "in the house" tweets two years ago, bloggers and foodies wondered whether this new media PR would drive away old media's bold-face names.
If this lunch is any indication, the answer appears to be, 'No.'
Michael's is tweeting while guests are in the room eating. They don't ask permission — the maitre-ds just do it. Although McCarty noted that there are some guests the restaurant leaves out of the Twitterverse.
Then again, people aren't hiding when they lunch at Michael's. Just ask Cathie Black, who was making her first appearance on the Monday after she lost her job as city Schools Chancellor the previous Friday.
Michael's tweeted that Black was there. They also tweeted appearances by Lesley Stahl of "60 Minutes," director Harvey Weinstein and the cast of VH1's new reality series, "Mob Wives."
Of course, Twitter alone does not make Michael's unique. It's just how they use it. Monkey Bar, co-owned by Vanity Fair's Graydon Carter, also has a Twitter feed. But name-dropping is strictly off-limits.
"We mainly use it if we change a menu item. If we have some incredible new item in from a local farm, we'll talk about new beer list," said Oscar Henquet, the restaurant's general manager. But he said the restaurant will never talk about who is sitting at which table with so-and-so.
In fact, not unlike some other A-list restaurants, Monkey Bar requires its employees sign a confidentiality agreement saying they won't talk about what happens in the building.
Although, nothing is fool-proof, as Henquet explained, "It does happen that guests do that themselves however. Very well-known people tweet from the table, 'Oh I'm at Monkey Bar,' which is great for us but would never come from us."
In Soho, Lure Fish Bar is building the power-lunch scene for the next generation. Located on the corner of Prince and Mercer streets, the restaurant, owned by John McDonald, draws a list of regulars straight from Silicon Alley.
"Today, you had people from Nerve.com, Babel.com, the Gawker organization. There were people in here from Curbed. There is always a big group of editors from Huffington Post because they're right around the corner," said McDonald, who also owns two other restaurants on Mercer Street.
When it comes to new media, McDonald focuses more on his Tumblr page. Similar to Twitter, Tumblr is also a micro blogging platform. But the emphasis is on images as opposed to text. So the Lure page is a mix of food porn (platter of cracked lobster and shrimp) with photos of famous guests (Beyonce and Jay-Z).
"At the end of the day it's a marketing exercise," said McDonald, "You're trying to figure out, 'How am I going to market my business to my customer base, most effectively and targeted?'"
McDonald has a Twitter feed, too, but he uses it more for promotions.
"You can almost do like a flash sale: 'Hey for today only we've got some new special on Bordeaux for $25 a glass.'"
While McDonald said he hadn't seen Michael's Twitter feed, he sounded eager to check it out.
"Maybe I need to copy-cat Michael, we'll see," said McDonald, "Now, have you seen our Tumblr site?"
This story was updated at 9:55 a.m. to correct the address of Michael's. It's on W. 55th Street.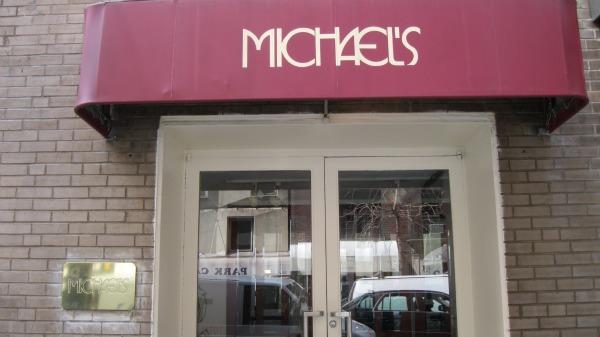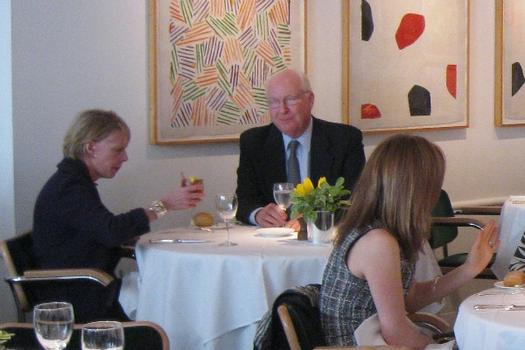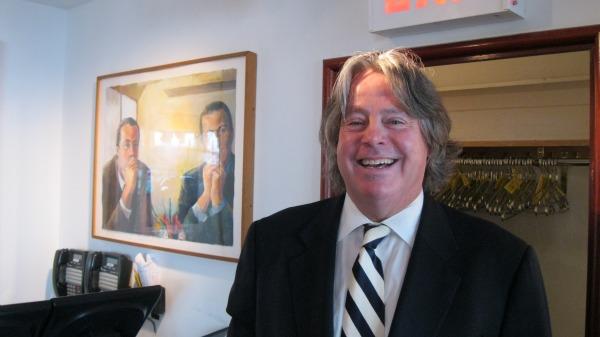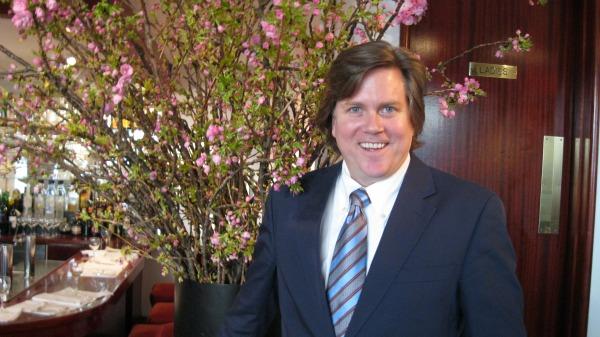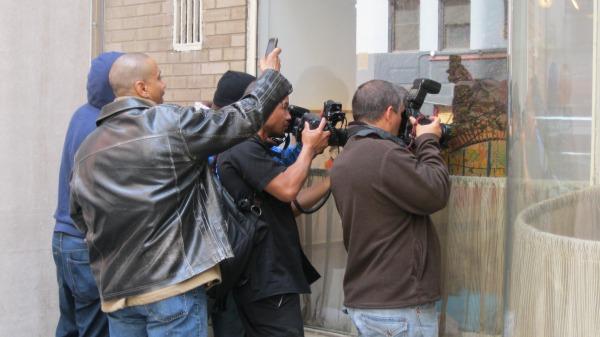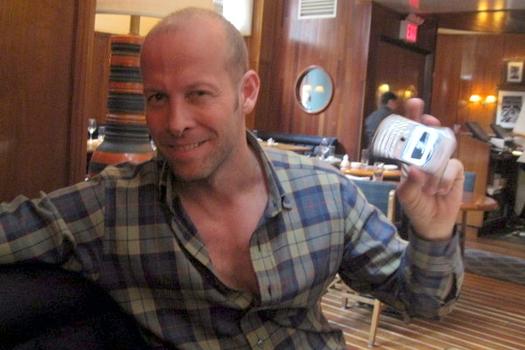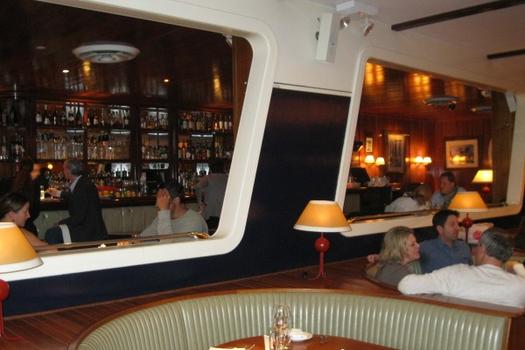 of