Koch Unleashes Robocalls on Redistricting Flip-Floppers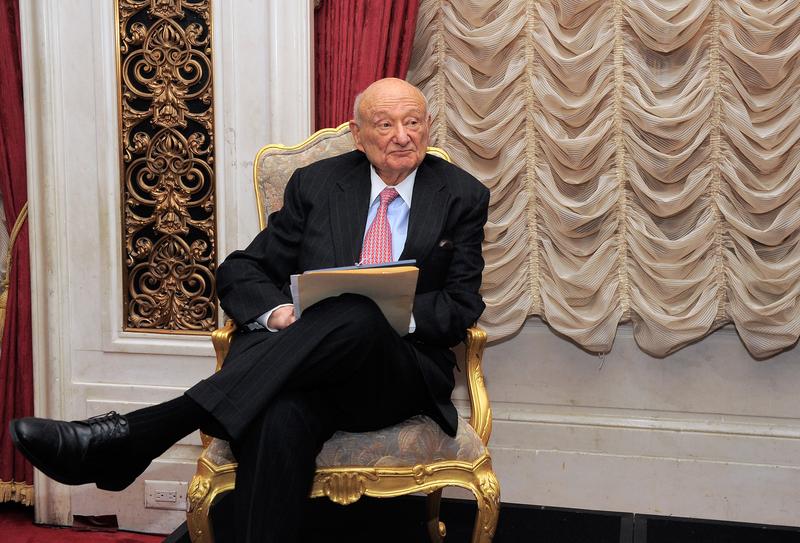 This week, former New York city Mayor Ed Koch launched robocall attacks on state legislators, many of them Senate Republicans, whom Koch says have violated a pledge they signed to back non-partisan redistricting. And it's not just the Republicans who are wary of changes to the way New York designs it's legislative and congressional district lines.
The common wisdom around the Capitol is that Senate Republicans, who have a tenuous hold on the Senate with a mere one vote majority, don't want non-partisan drawing of the new district lines as required under the 2010 census, because they will lose that majority.
In past decades, the GOP, with dwindling party membership in New York, has increasingly relied on manipulating the shape of Senate districts to create districts where Republicans stand a better chance of winning. Ten years ago, GOP Senators even created a 62nd district in order to keep the majority, even though the even-numbered body contributed to gridlock during the Senate coup of 2009.
Senate Democratic Leader John Sampson says he believes that Republicans would lose and Democrats stand to gain if there's an end to gerrymandered Senate districts.
"Will we pick up seats?" Sampson asked. "Yes. And that is the fear that our colleagues across the aisle have."
The republicans seemed to bear out this theory when they voted for a constitutional amendment to require non partisan redistricting that would not take effect for another decade.
For that, they have been condemned by former New York City Mayor Ed Koch, who says the GOP Senators violated a pledge they signed to his reform group, New York Uprising, promising that they would back non partisan redistricting and other ethics reform.
"We want to tell people 'you elected someone who violated his written pledge'," Koch said. "A man or woman of dishonor."
But it's not only the Republicans who are worried.
Democratic U.S. Sen. Chuck Schumer and New York Rep. Anthony Weiner have expressed concern that non-partisan redistricting could mean that New York, which will have to cut at least two congressional seats because of slow growth in the state's population, may lose even more clout in Congress, and that Democrats may lose more congressional seats than Republicans. Hispanic lawmakers also worry that Latino representation could be diminished in New York's congressional delegation.
Koch says he told Senator Schumer, "so what," and that none of those partisan concerns should matter.
Koch says demographic trends in New York do run more against Republican interests, and there's nothing that can be done about it, "unless republicans engage in a population plan".
Senate Majority Leader Dean Skelos has accused the former Democratic Mayor of engaging in partisan attacks. Koch denies that.
"This is not a plot or a plan to reduce republican representation, this is a plan to create fairness," said Koch. "Can anything help the republicans? I doubt it".
Dick Dadey, with Citizens Union, a reform group that backs Koch's efforts, says the larger goal is fair elections that spur competition, something sorely lacking in most state legislative races.
"Elected officials hide behind these rigged districts, and don't really campaign," said Dadey. "Issues are not discussed."
Meanwhile, Koch's robocalls to New Yorkers who are represented by what he calls "the enemies of reform" continue.