Sauropods, Inside and Out at the American Museum of Natural History
Human fascination with dinosaurs starts with the obvious: they are (often) huge. With the help of research that combines biology with paleontology, a new exhibit opening Saturday April 16 at the American Museum of Natural History examines some of the staggering facts behind sauropods, the largest creatures that ever walked the Earth.
The center of the exhibit is a model sauropod called Mamenchisaurus, whose skin alone would weigh as much as a small car, and who had to eat 100,000 calories a day of vegetation to survive.
The model snakes through the exhibit amid smaller illustrations of the exceptional sauropod lifestyle. Half of the mamenchiasaurus is pink--from nose to tail--so that visitors can see the creature's muscles and skeletal system.
The model also serves as a projection screen, that show hi-definition animations of a sauropod's digestion, circulation and reproductive system.
Paleontologist and University of Stonybrook professor Alan Turner says that the exhibit is a chance for a whole body of research to get to a wide audience.
"As scientists, museum exhibitions are one of the ways that we can transmit the research we do into an approachable format that the public and even other scientists can take away from it," he said.
Chris Sander is the son of one of the curators of the exhibit, Martin Sander. The younger Sander was in New York from Bonn, Germany and enjoyed the sand pit on display with his cousins, Mikey and Stephen Gee.
"I just find amazing how big they are and how they walked over the Earth," Sander said of the gigantic creatures.
"The World's Largest Dinosaurs" is on view at the American Museum of Natural History from April 16 through January 2, 2012. Check out a slideshow of images from the exhibit below.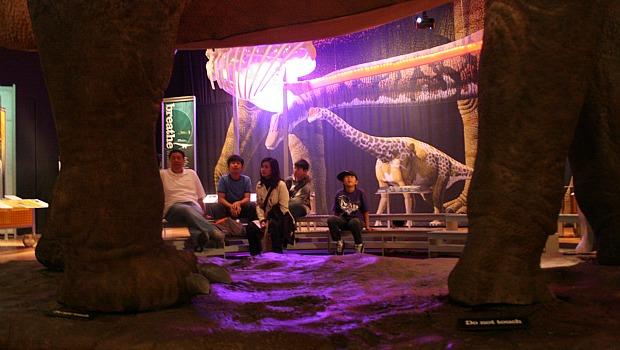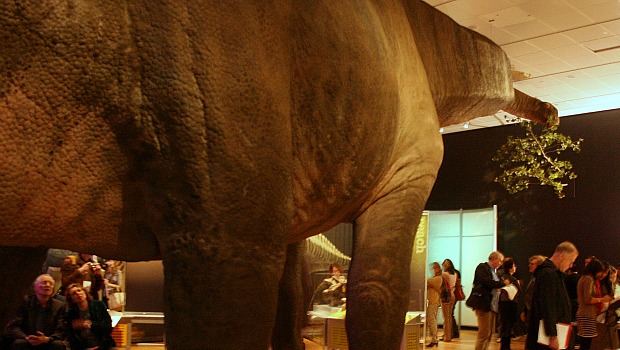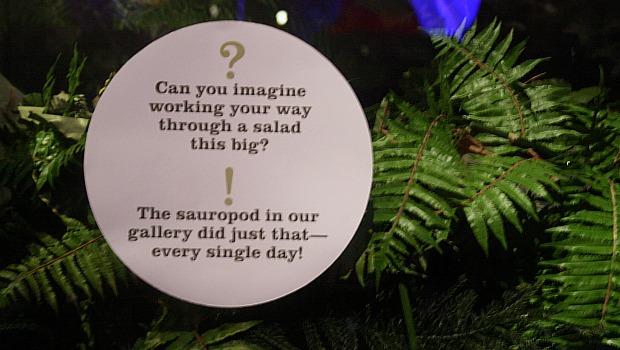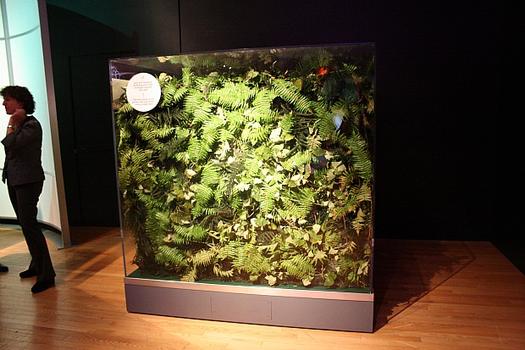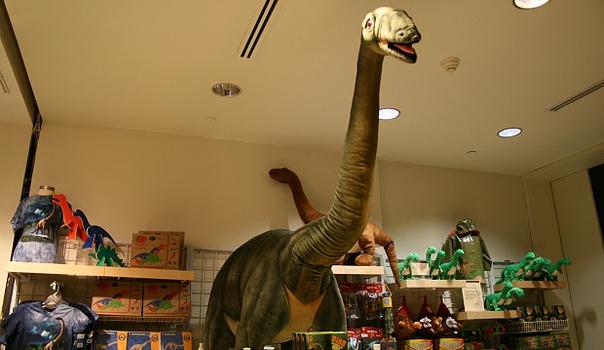 of