This Week: Must-See Arts in the City
The Whitney Museum takes a trip back to the early 20th century, Willem de Kooning's figures go on view at Pace, a British street art gets a solo in Brooklyn and an unheralded African-American landscape painter from the 19th century is given his artistic due in Catskill. There's lots going on in the big city this week. Here's our guide to what's interesting in the arts world:
Breaking Ground: The Whitney's Founding Collection at the Whitney Museum With money tight for glitzy temporary exhibits, a lot of museums have taken to highlighting elements of their permanent collections. In a place like New York, where museum storage vaults are filled to the rafters with all kinds of awesome stuff, this has been a boon. The Whitney had done this previously with its exhibit, Singular Visions, which highlights a dozen works in uncluttered, gallery-style settings. (If you haven't seen it, get over there. It's worth it just to take a gander at Robert Grosvener's stab-you-in the-heart sculpture, "Tenerife," from 1966.) Now the museum is unpacking its archives to display the art that started it all: a selection of the thousand or so objects that Gertrude Vanderbilt Whitney used to launch the museum back in 1931. Expect a trip through early 20th century realism and modernism, featuring works by the likes of Georgia O'Keeffe, George Bellows and the moody Edward Hopper, among many others. Opens on Thursday, in Manhattan.
Willem de Kooning, The Figure: Movement and Desire, at Pace Gallery on 57th Street It's a big year for the Abstract Expressionist set here in New York. The whole crew got a big old show at MoMA late last year and De Kooning will get his own MoMA retrospective this September. Now, the Pace Gallery is putting together an exhibit devoted to the artist's figurative work (he is known for his grotesque abstractions of women). On view will be pieces produced largely during his later years, in the '60s and the '70s, when he was returning to the human figure after a long period of pure abstraction. (It would also be around the same time that he was hanging at Max's Kansas City). It's a good opportunity to bone up on later De Kooning before the big show goes down at MoMA. Opens Friday, in Manhattan.
Sweet Toof: Dark Horse at Factory Fresh in Bushwick This British street artist is known for leaving toothy skulls and heavily dentured jaws on walls and roofs around the world. Now, he is getting his first New York gallery show. Even so, expect to find evidence of his work on the streets. Opens Friday at 7 P.M., in Brooklyn
Robert S. Duncanson: The Spiritual Striving of the Freedman's Son at the Thomas Cole National Historic Site in Catskill If you're tooling around the Hudson Valley, you'll find an out-of-the-ordinary exhibit opening this weekend at this important historic site. Born to a Scotch-Canadian father and an African-American mother, the "freeborn" Duncanson (1821-72) was never schooled as an artist, but nonetheless became internationally known for his idyllic landscapes of the Ohio River Valley--paintings that channeled a pastoral Hudson River School vibe. The show represents a wonderful opportunity to examine works by a groundbreaking painter overlooked by the history books. Better yet: it's at the site where Hudson River School founder Thomas Cole kept his home and studio. Opens Sunday, in the Hudson Valley.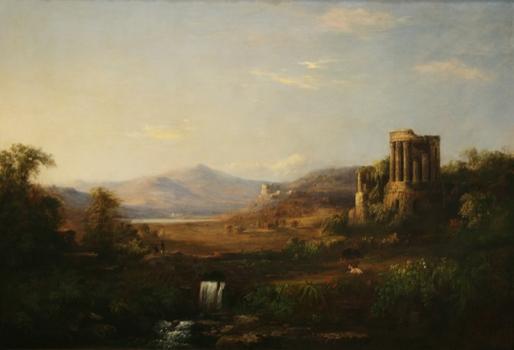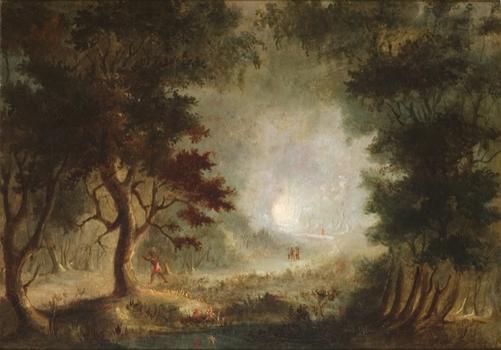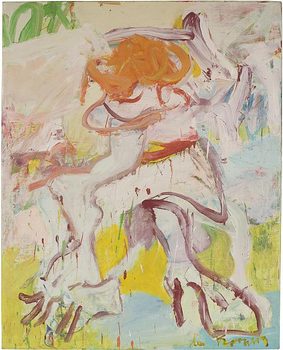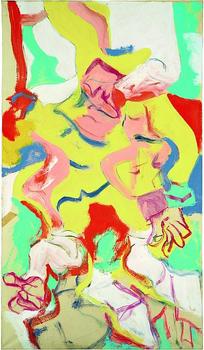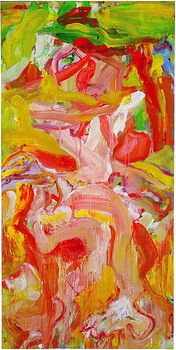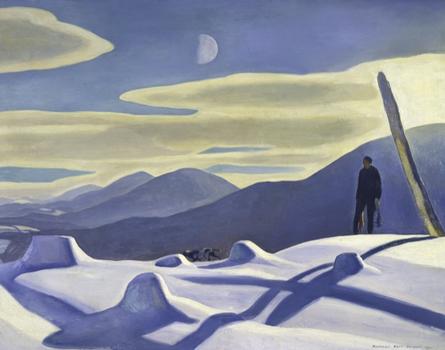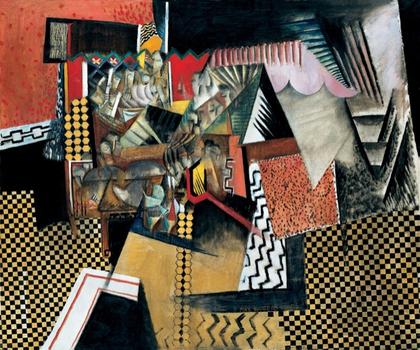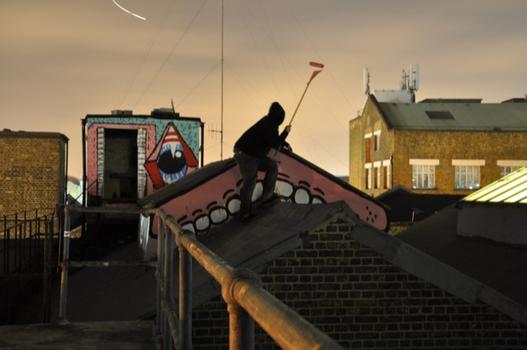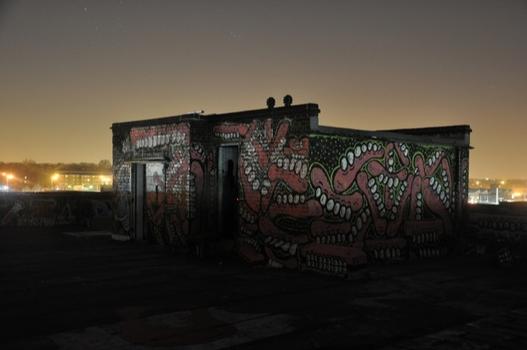 of