She Doesn't Skirt Politics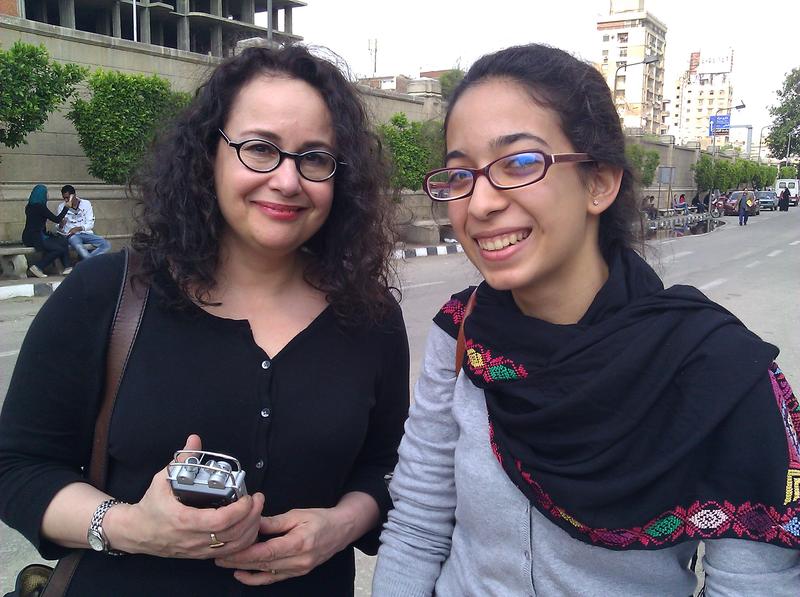 Another thing that happened on the Cairo University campus - as we were walking to the sit-in (though actually no one was sitting) a student ran up to me, a young woman in jeans, and she congratulated me on wearing a skirt.
Actually it was a black dress, knee-length, which I was wearing with stockings and flats and a black sweater. She wanted to thank me for bucking the tradition that women wear pants, or ankle-length skirts. She liked shorter skirts, she thought they looked feminine and fun.  (Clearly a comparative thing, since I wasn't looking especially feminine or fun.) She was a little disappointed that I wasn't Egyptian.

She also said this wasn't the first time she had  run after a stranger. "I sometimes do crazy things," she told us,  "but nowadays I expect a different reaction." That's because nowadays everyone is saying what they think.

(Unless of course, they're thinking kindly of Mubarak. We haven't heard ANYONE say that.)