On Heels of Re-Election Bid, Obama Says He Has More Work to Do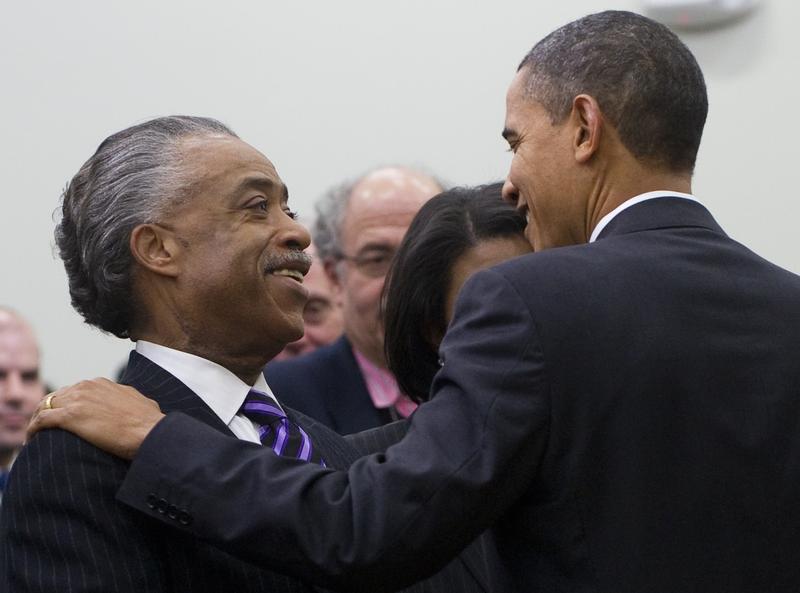 Just days after announcing he would run for re-election, President Barack Obama on Wednesday said his administration had more work to do but also highlighted his accomplishments over the past two years as commander in chief.
The president, in his first speech since he announced on Monday he will run for a second term, addressed his two-year accomplishments at length during Rev. Al Sharpton's National Action Network's annual gala in New York.
"An America where the American dream is within reach of everybody," he said to thunderous applause. "That's what we've been fighting to build over the last few years."
He spoke of health care and financial reform, efforts to tackle poverty with Promise Neighborhoods program, and enforcement of anti-discrimination and civil rights laws. But he also admitted there was much work ahead and singled out education reform as on the most effective tools in ensuring the country can compete in the global market.

"The best possible education is the single most important factor in determining whether they [our children] succeed," Obama said. "It's the key to opportunity.  It is the civil rights issue of our time."

The process of change in education, he said, begins with greater engagement by parents at home and continues with raised standards for teaching and student achievement, focusing on underperforming schools and aiming to have the highest proportion of college graduates in the world by 2020.

In order to "out-compete the rest of the world," next to education, the president said it was necessary to rebuild transportation networks with high-speed rail, upgrade communications networks with high-speed Internet and invest in clean energy.

Touting his achievements, the president sounded at some points like a salesman making a pitch: "Go to our website and it will give you a long list of what we've done over the last two years — promises made and promises kept," he said to a packed ballroom at the Sheraton.

Some who gathered, though, did not need much convincing and were swayed even before the speech began. Harold Lionel, 50, a business owner from New Jersey, said he was happy just to see Obama willing to give a talk at the NAN Gala while he is trying to avert government shutdown over the budget. It showed how much the president cares, said Lionel, adding Obama "absolutely" had his vote in the next elections, based primarily on the fact that he managed to reform health care.

Sitting only a few feet away, in the hotel's lobby, Brenda Ricketts, 63, a social worker from the Bronx, said it "remains to be seen" whether she will vote for Obama again. While reading Stephen King's short stories on her iPad, Ricketts said she did not like that Obama bailed out the auto industry and the banks.

In the speech, Obama said he had to make some tough and unpopular choices, such as those, but emphasized they were paying off now. Although sometimes "change can seem painfully slow to come by," he said, persistence will show results.

"We will build an America where the ideals of justice and equality and opportunity are alive and well," he said. "And we will reclaim the American Dream in our time."