'Kinshasa Symphony' Opens NY African Film Festival
Mahen Bonetti, founder of the New York African Film Festival (N.Y.A.F.F.) has an annual dilemma. From a program of over thirty films, she has to pick one to open each year's festival. The film has to be so enticing that the audience is eager to come back to see more. That's a lot of pressure, but Bonetti is used to it. She's been selecting African films for New Yorkers to see for the past eighteen years.
When I visited the N.Y.A.F.F. office, Bonetti told me her secret to programming opening night, which this year falls on Wednesday April 6. She aims to appeal to both fans of African cinema and to people who may be seeing their very first African film.
This year, she's chosen the documentary "Kinshasa Symphony," a film about the Democratic Republic of Congo's only symphony orchestra and its musicians. If you're shocked that there's a 200-member strong orchestra performing Handel, Mozart and Beethoven in a region better known for conflict, corruption and chaos, that's the point! "Kinshasa Symphony" challenges many of the usual images and stories that come out of Congo. Bonetti describes the documentary simply as "triumphant."
It took Bonetti's team almost a year to program the New York African Film Festival. They scoped out competitions and other festivals, went on research trips and watched hundreds of movies.
Despite the workload, Bonetti still remembers the first time she saw "Kinshasa Symphony."  It was 2 A.M. when she settled down to watch the DVD.
"I watched it twice!" she said. "I cried. It's one of these films that makes you so emotional because you think against all odds, here are these people who are really trying to bring relief not only to themselves but to an entire nation."
The Kinshasa Symphony orchestra's founder and conductor Armand Diangienda will be onstage at the festival on Wednesday night to answer audience members' questions.
The German filmmakers who made "Kinshasa Symphony" insisted that Diangienda be the special festival guest. Turning down a trip to New York was an easy decision for them, because they felt the true stars of the documentary were Diangienda and the orchestra he created.
The story of the orchestra is so compelling that Diangienda has been filmed a number of times. But he said making "Kinshasa Symphony" was a unique experience.
"In the film you see the work, but also you see the everyday life of the musicians who are playing in the orchestra," Diangienda said. "It shows clearly how difficult life is for the musicians, but also how committed they are."
Festival founder Mahen Bonetti found Diangienda's spirit contagious although she had yet to meet the conductor in person.
"Everybody needs a bit of Armand's spirit to rub off on them," Bonetti said. "He's my new best friend hero!"
"Kinshasa Symphony" plays April 6 and 8 at the Walter Reade Theater in Manhattan. For a full schedule of films at the New York African Film Festival, click here. Or click below to see a slideshow of "Kinshasa Symphony" stills.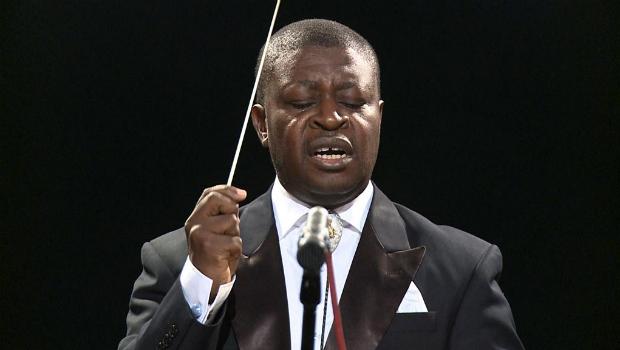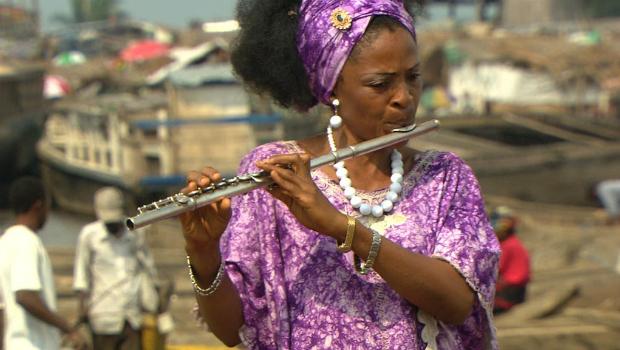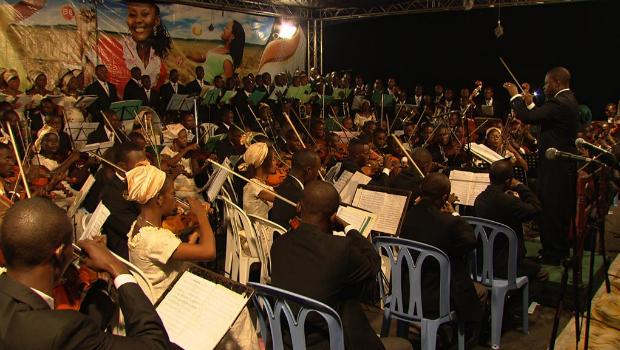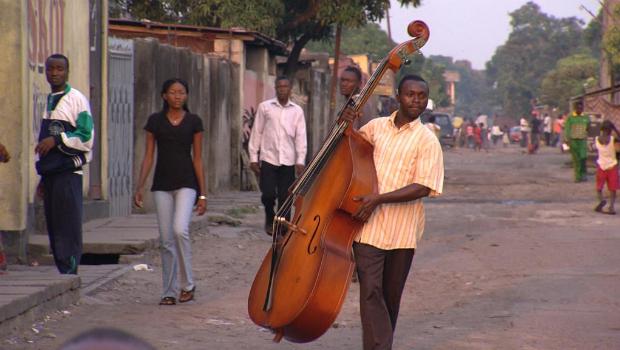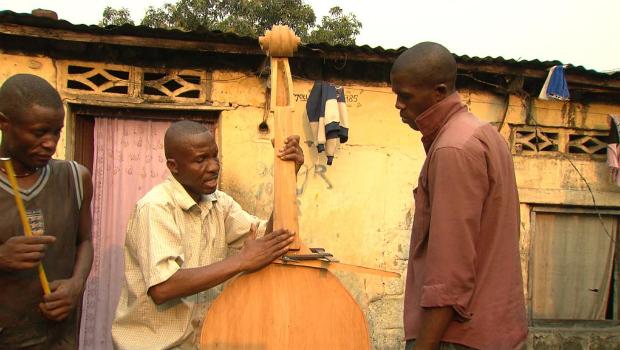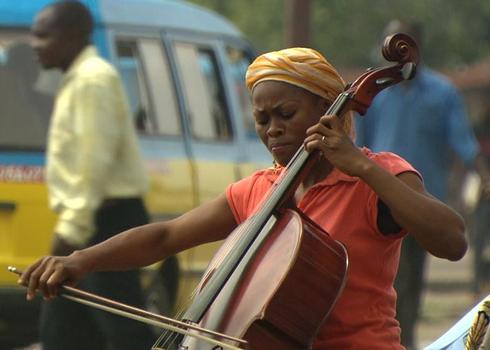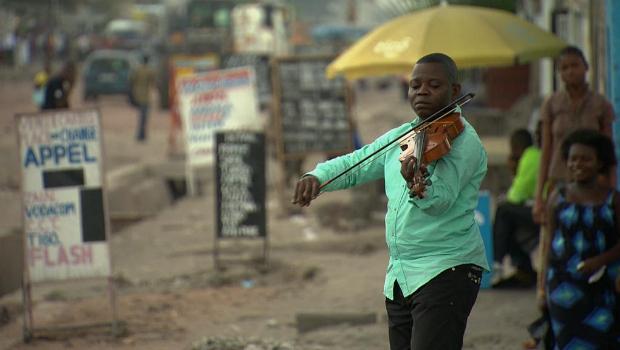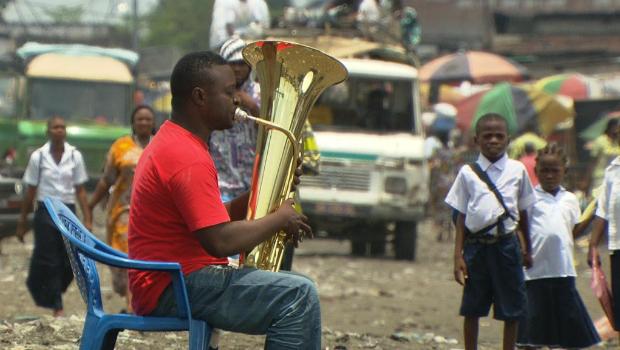 of