Staten Island's Health Reform Darling Faces Budget Wrath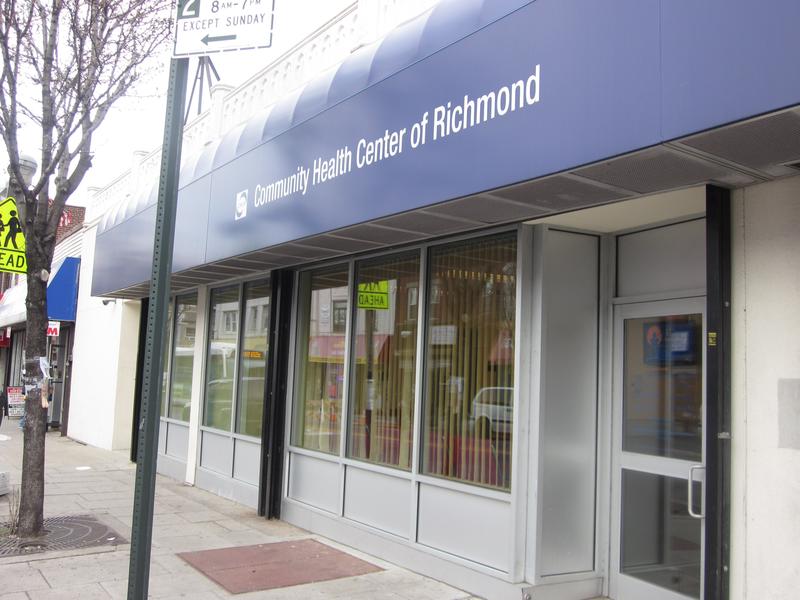 Henry Thompson, the CEO of the Community Health Center in Staten Island, is suffering from political whiplash.
After the clinic opened in 2006 – with nearly every bold-faced name in local politics in attendance – the clinic received a grant during the Bush administration two years later to build a new location. In 2009, the clinic received $1.3 million in stimulus dollars to expand hours and services.
Then came the federal health care overhaul last year, which provides $11 billion dollars to support and expand the network of clinics across the country.
But now, the clinic is one of six federally funded community health centers that could close if budget cuts passed by the House make it into a final compromise spending plan.
"The thought that this is a step back, it is a tremendous blow," said Thompson.
It's a turnaround that illustrates the long tail of the midterm power shift in Washington. This district in Staten Island was part of the Republican surge, when political novice Michael Grimm ousted incumbent Democrat Michael McMahon with the backing of Tea Party activists. With it, deficit reduction and spending cuts replaced the priorities of health care redesign and economic stimulus, potentially taking the political fortunes of Thompson's health clinic with it.
On a recent afternoon, the traffic in the waiting room was steady. Stroller after stroller rolled in for pediatric visits, while a pair of older ladies cracked each other up as they left the clinic's internal medicine side.
The clinic has the same bright florescent lighting and sterile feel of any medical office, but there is an informality, a level of comfort, between the staff and patients, and that's by design. Federally funded community health clinics started in the 1965 as part of Lyndon Johnson's War on Poverty. The federally funded clinics serve areas of high need and low access – at this clinic, 75 percent of patients are under the poverty level.
Clinics like this became a linchpin in the health care overhaul because they're not designed to just be stop-gap. They're modeled to create a familiar, regular place to see a doctor, to treat medical problems before they become a medical emergency, which ends up saving money.
Susan Rasmussen, one of the clinic's patients, has noticed. "You're not just a name or a number or whatever. You are a person, and they know you," she said. "When they have your file, they have the file right there and they know just exactly why you're there.
That also means they know your medical history, the various medicines you're taking, what specialists they've lined you up to see, and whether they've reminded you about those other appointments.
That regular relationship is evident in the clinic's statistics. The clinic served about 8,000 patients last year – up 19 percent from 2009 – but had about 25,000 office visits. Patients come back again and again.
"That's why this clinic is a lot better, because it meets our needs of everyday living and challenges and the whole nine yards," Rasmussen said.
Congress did not pass a budget last year, so federal spending has been cobbled together with a series of budget extenders to avert government shutdown. The government is currently operating on a three-week budget, which expires April 8.
In the $60 billion in spending cuts the House passed in mid-February, community health centers would lose $1.3 billion. The Senate later rejected that plan.
The National Association of Community Health Centers estimates that a cut of that magnitude would force Staten Island's Community Health Center of Richmond and 126 other clinics across the country to close.
Federal funds cover a quarter of the budget in Staten Island. Taxpayer dollars also pay for most of the patients' insurance, because most are covered by Medicaid or Medicare.
The health care overhaul envisioned more of these clinics, in part as a way to contain Medicaid costs. A George Washington University study last year found that existing community health centers already save the health care system $23.7 billion a year. If the centers are expanded as the health care overhaul envisions, the report estimated an additional $181 billion in Medicaid savings in the next decade.
"The results have shown pretty clearly that health centers, by providing better primary care, can save money, because people are healthier because they're getting their basic diseases taken care of," Leighton Ku, health policy professor at George Washington University who co-authored the 2010 report. "Problems like diabetes or asthma don't become as severe so people don't end up in the emergency room or needing hospitalization, so the whole health care system saves money."
Thompson envisions the opposite if his clinic loses its federal money. "For those individuals who are most vulnerable, who don't have access, where transportation is a barrier, they will end up in the emergency room somewhere when their conditions worsen," says Thompson.
Because of the funding uncertainty, Thompson has delayed plans to add a social worker and another nurse practitioner to its staff of 45. It's moving forward with expand into a second location to provide dentistry, ophthalmology, podiatry to the center's services. The new location is scheduled to open in January.
The other scenario is that both of the existing federally-qualified community health clinic on Staten Island – the Community Health Center of Richmond and the Beacon Christian Community Health Center – could lose their funding.
"Both centers could potentially be eliminated, and that would be a tremendous blow to Staten Island," Thompson said, noting this would come on top of several other recent health care closures and reorganizations on Staten Island. "There's already a lack of trust based on some medical facility closures in the past. So you know, I would hate to think what that would do to the confidence in our medical institutions if we would have to close our doors."
Freshman Congressman Michael Grimm (R-NY) knows this history in Staten Island, and knows health care access is something his constituents are watching. In staking out his position on the issue, he faces the same difficulty as all his freshman Republican colleagues – how to endear themselves to constituents by bringing funds for local programs and services while sticking to the political messages that led their sweep that brought them to office.
In Grimm's case, it's led to some herky-jerkiness. He was among the Republican freshmen who voted to repeal Obama's health care overhaul, which included more support for community health centers. He's also joined with Democratic Senators Kirsten Gillibrand and Chuck Schumer to ask the Obama administration to extend the federal grant that's paying for the new location, so the clinic doesn't lose the unspent money at the end of the federal fiscal year September.
Grimm voted for the House spending bill resolution would cut the clinics nationally by $1.3 billion. Then, later that week, he was back in his district, meeting with local hospital officials. "Quality care is something everyone on Staten Island should have access to," Grimm said while he toured a hospital. "It's about being smart with the money."
But while other Tea Party-backed representatives look to assert their political capital to hold the line on spending, Grimm made headlines for calling out "the extreme wing of the Republican Party" for calling for a government shutdown over compromise, because "as long as we continue to cut spending each time, we are keeping our promise to the American people to reduce the deficit and fix the economy."
What this mix means for his position on community health center funding is not clear.
"Grimm feels that community health centers are very important," spokeswoman Carol Danko said in an email this week. "Given the deficit we have to strike a balance, so he's working on legislation to increase access to affordable care and create incentives for care."
With the next federal deadline a week away, a clearer picture may come soon – Congressional Democrats say they've agreed to cutting $33 billion from the budget – though there's no consensus among Republicans if that's enough.
As negotiations continue in Washington, Thompson waits in Staten Island.
"There's a level of uncertainty. I wouldn't say that we've hit the panic button yet," Thompson said.  "We're part of the safety net, and it would otherwise go unmet if we're not here. That's clear."  
Listen to Anna Sale speak about this issue to WNYC's Soterios Johnson.