Contractor Skanska's Fraud Case Could Be Boon for Business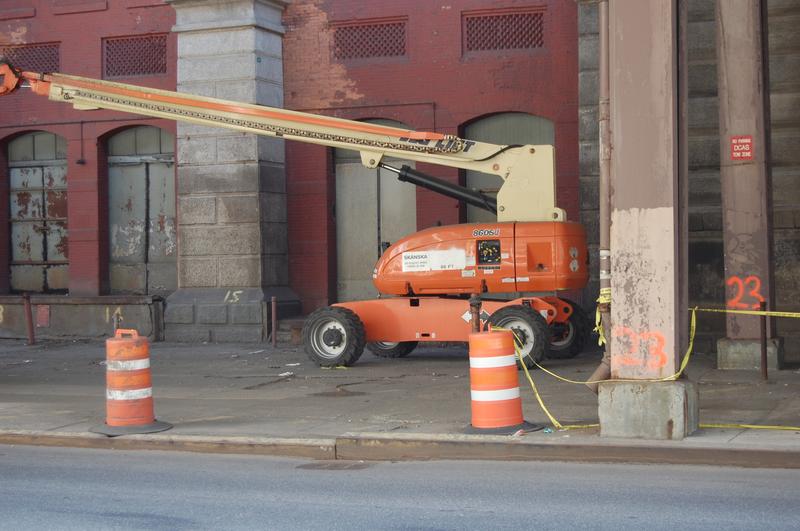 One of the largest construction companies in the country will cough up nearly $20 million to settle criminal allegations that it defrauded the government — but legal experts say the settlement may strengthen the ability of Skanska USA Civil Northeast, Incorporated to win more public contracts in the future.
Skanska has billions of dollars worth of contracts in New York — the Brooklyn Bridge, No. 7 subway line extension and Fulton Street Transit Center, to name a few.  One of their subcontractors, Environmental Energy Associates, was indicted for fraud Thursday after allegedly misrepresenting itself as a minority-owned company to win contracts and then failing to do any actual work. 
Skanska itself escaped criminal charges and admitted no wrongdoing, but the company agreed it would start a comprehensive review of its existing minority- and women-owned business subcontracts to make sure everyone's following the rules. 
Law professor Leonard Baynes of St. John's University said Skanska will actually become a more attractive bidder in the future. Baynes, who has spent several years studying minority-owned businesses in the New York area, said public agencies will assume Skanska will be even more vigilant about compliance from now on.
Skanska is "on notice that these kind of practices happen," said Baynes, "so it's much harder for them to then say, 'Oh, I didn't know, I didn't intend for this to happen,' because any reasonable individual — once something like this happens —  they're going to make sure that it doesn't happen again."
Baynes drew a parallel to companies that are sued for discrimination.  Rather than becoming a stain on the company, the legal troubles often galvanize organizations to become "model citizens."
Nicole Didda, a spokeswoman for Skanska, said the recent indictment has given the company a "heightened awareness," and it will ramp up its training of employees on how to comply with regulations about minority- and women-owned businesses.