Fukushima Challenges Hold Lessons for U.S. Disaster Planning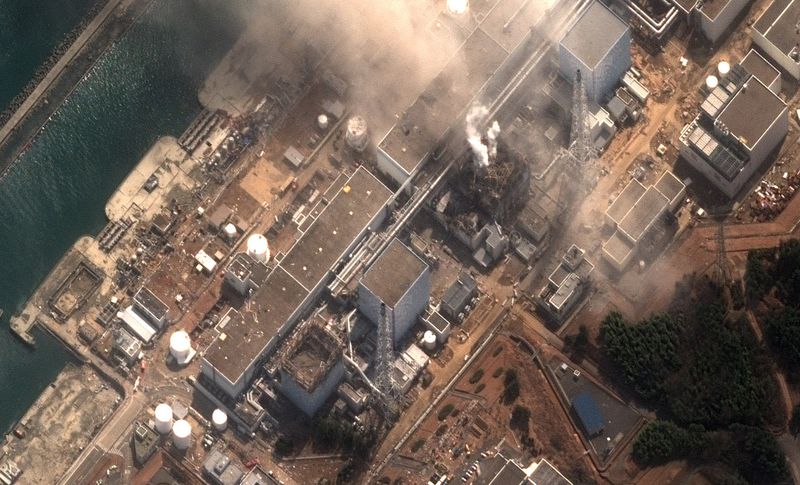 In the past week officials have increased the evacuation zone around the six reactors in Fukushima, an effort being watched by disaster relief experts here who say there are important lessons to glean from the Japanese response.
Dr. Irwin Redlener is is the Director of the National Center For Disaster Preparedness at Columbia's Mailman School of Public Health.
He says the wide disparity between what Japanese officials have advised the public in the struck region and what U.S. experts advised Americans also nearby is troublesome. Inconsistencies between what Japanese officials are saying day to day can also undermine public confidence.
"These kinds of discrepenancies not only create anxiety, but it also does something very insidious to create distrust in the publics view of officials who are the messengers," says Redlener.
Dr. Redlener says the New York metro region still lacks a coherent plan for being able to quickly dispense potassium iodide which must be taken soon after a radiation exposure to reduce the risk of contracting thyroid cancer.
"It is not sufficiently available and there is not a plan on how we get ot to everybody, not just in New York City, but throughout the rest of the state."
Officials report getting the Fukushima atomic power plants back under control is proving difficult. The evacuation zone around the six reactors has been expanded.
Dr. Redlener says details really matter in drawing up a truly comprehensive evacuation plan including anticpating which transportation links are most vulnerable.
"We really do need to ask how de we evacuate all the hospitals simultaneously. What about home bound elderly individuals who have medical propblems who can't even get downstairs in normal times? What about people in prisons?"
Japan is dealing with both the impact of the quake/tsunami and the nuclear fallout crisis simultaneously. For disaster response planners, after the initial event, the biggest challenge is developing interim housing units for tens of thousands of people and the supply chain needed to sustain them.
Dr. Redlener says not enough has been in the United States to meet that kind of challenge.
"I am particularly worried about what happens to people once they are evacuated. Assuming they do get evacuated. How ready are the destination communities to receive large numbers of people that need shelter, food water and medicine?
Redlener says for Japanese officials crisis decision making is further complicated by having to cope with knowing what to tell the public even before actual scientific data is in about the existing levels of radiation. While news reports on efforts to get Fukushima under control were discouraging, municipal officials in Japan said the level of radiation in the Tokyo water supply had gone down enough that they could lift their ban on water consumption for infants.
Here in the US both the Nuclear Regulatory and the nuclear power industry are closely monitoring the situation on the ground in Fukushima and pledged to apply whatever they can learn from it to improve their own performance.
Post September 11th the United States spent billions of dollars to prepare for a potential terrorist attack. Than in 2005 Katrina hit the Gulf Coast exposing major gaps in local, regional, state and Federal natural disaster response capabilities.