'Harry Potter' Fans Gear Up for Exhibit in Times Square
New York City's muggles—the non-wizards in "Harry Potter" parlance—are gearing up for some magic. "Harry Potter: The Exhibit," which previously passed through Toronto, Boston and other cities, is arriving at Discovery Times Square on Friday. It's the last North American stop for the exhibit on an international tour.
For a fanbase known to be rabidly obsessed with all things Potter, the chance to get close to 200 props and costumes from the largest-grossing film franchise in history is as exciting as getting a ride in the Potter's flying car—a Ford Anglia, for those not familiar with Potter-verse.
"When we were in Boston, there were people in tears," said Jonothan Rosenthal, the head of New York City's Harry Potter Meetup group, who believes his group is the largest Harry Potter fanclub in the country aside from online clubs such as the mega-portal MuggleNet.
Rosenthal saw "Harry Potter: The Exhibit" with a crew of New Yorkers when it was in Boston, and believes it has come to the right place. The tiny details in the props and costumes, including the embroidery on Gryffindor curtains and the yellowed, handmade labels for the vials in Snipes' classroom, are what enchanted him.
"You're able to get so close to this movie magic," he said. "You realize the care and concern that goes into it reflects your own love of the series."
Muggles visiting the exhibit at Discovery Times Square can pull up mandrakes, admire Harry Potter's dorm room and try their hand at quidditch through September 15. The latest film in the series, Harry Potter and the Deathly Hallows: Part 1, will be released on DVD on April 15.
Photo courtesy of Jonothan Rosenthal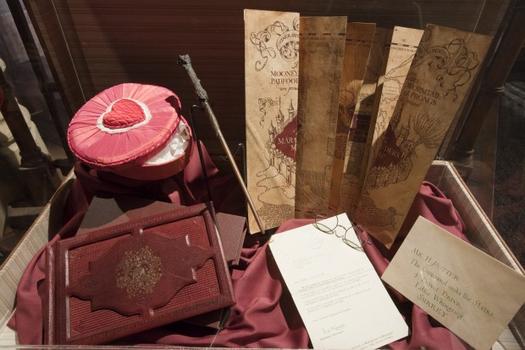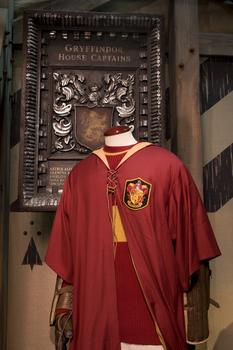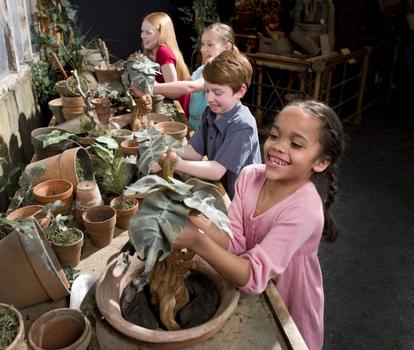 of