City Mulls Table Service in Times Square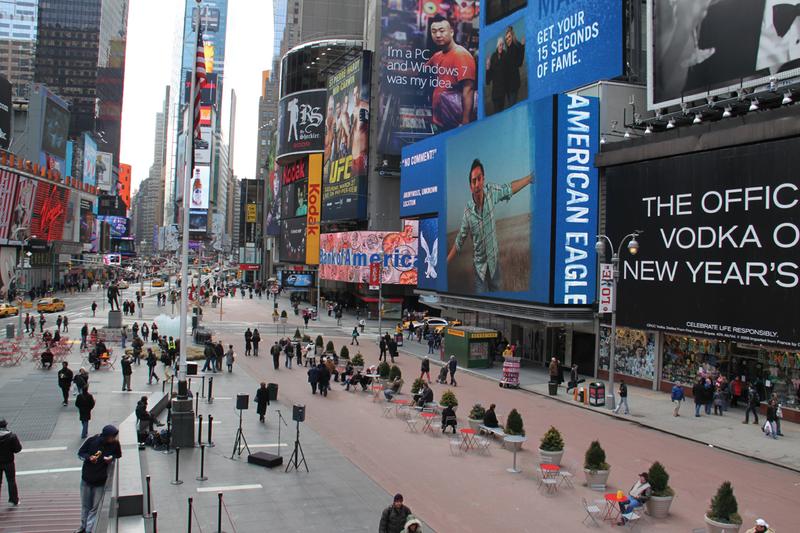 Full service may be coming to the Times Square pedestrian plaza this summer.
Restaurants and vendors were asked on Tuesday for proposals detailing food and drink service operations to those seated at the 100 tables in the car-free zone by the Times Square Alliance.
As many as five vendors will be issued contracts.
Revenue from sales will go to the alliance for maintenance and security in the area.
The deadline for proposals is April 15.
 With the Associated Press