Look | New Yorkers Are Sweet on Grand Central Charity Bake Sale
In what was billed as the world's largest bake sale, Grand Central Station was host to a variety of sweet and savory items from more than 30 city restaurants Tuesday during a charity fundraiser spearheaded by Food Network starlet and Governor Andrew Cuomo's girlfriend, Sandra Lee.
Hundreds flooded the station's Vanderbilt room to stock up on frosting-glazed cupcakes, black and white cookies and gelato sandwiches this morning — and to to witness the star-studded turn out, including Lee herself and celebrity restaurateurs Mario Batali and Emeril Lagasse. Others just stopped by on their lunch break to pick up a sweet treat.
Hawking a massive $50 vanilla cupcake covered in M&Ms, Fox host Rosanna Scotto and founder of her family-run business Fresco by Scotto admitted it's not particularly healthy, "but it's to share, it's a lot of fun, and it's good for the soul, because when you share with somebody you feel good."
And all proceeds will be given to The Food Bank of New York.
By the end of the day, Sandra Lee's spokesperson reports the bake sale has raised well over $50,000, with Lee donating $25,000. The organizers won't know for another week whether the event made it into the Guinness Book of World Records for the largest bake sale ever.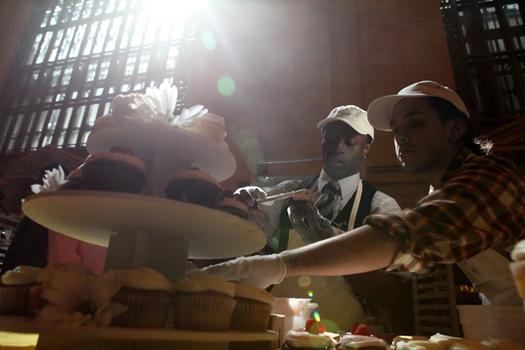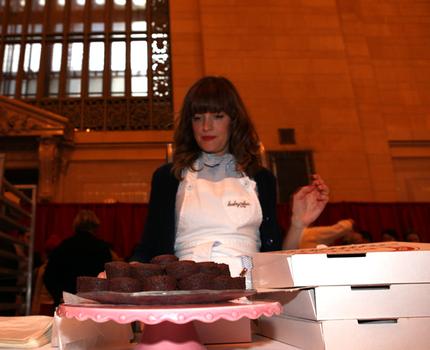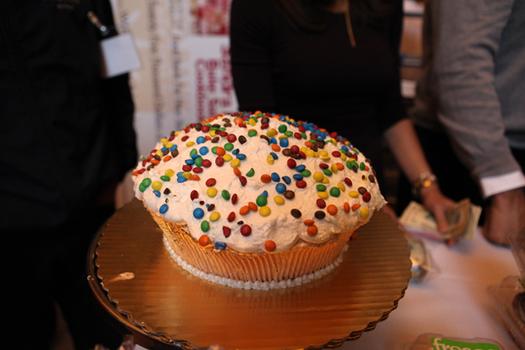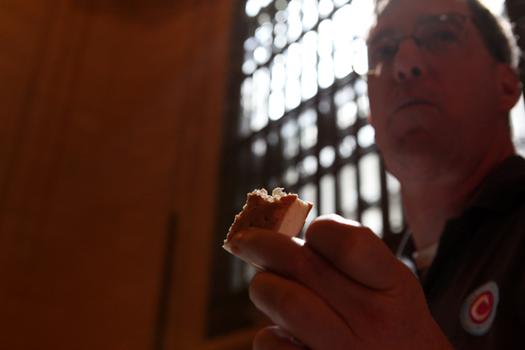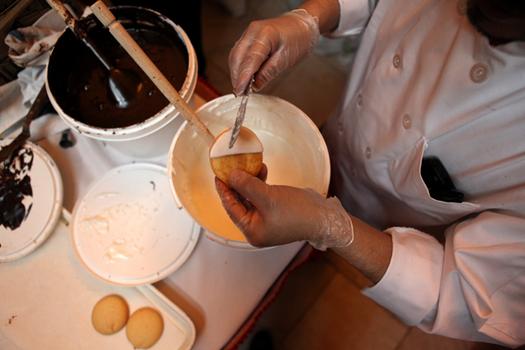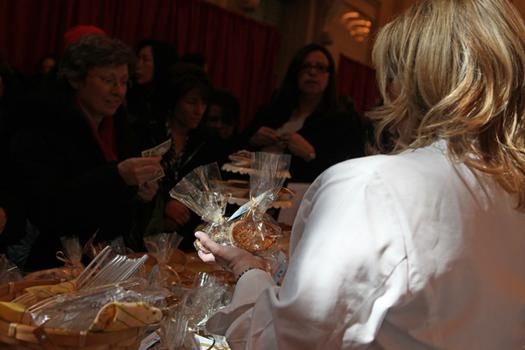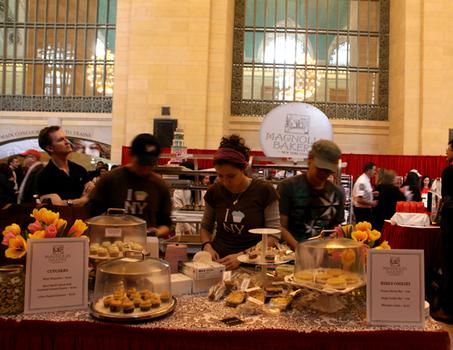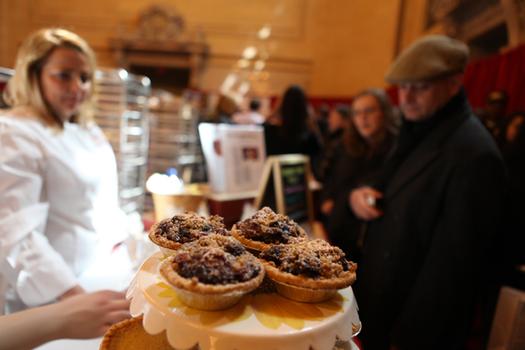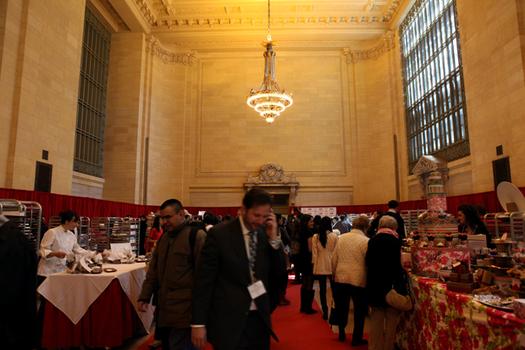 of