Obama's Harlem Fans Already Looking to Reelection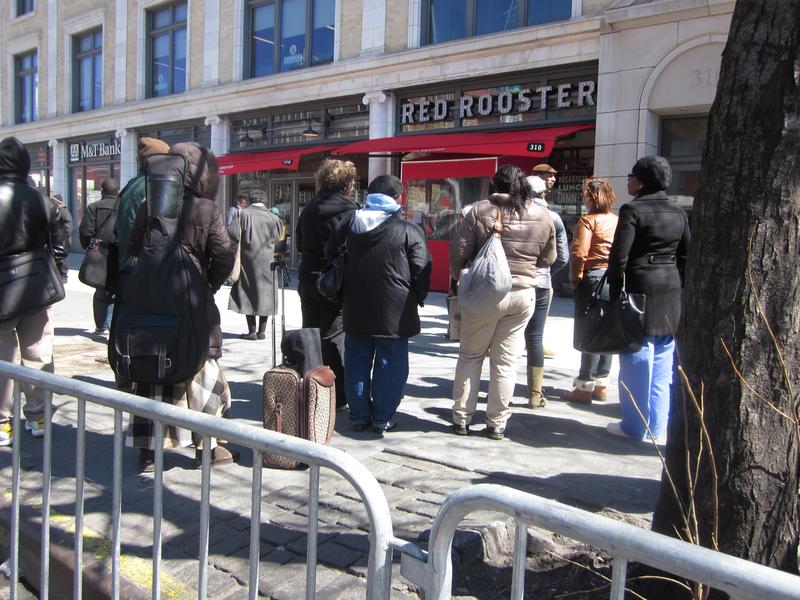 Hours before Obama's scheduled arrival at a $30,800-a-plate fundraiser at the Red Rooster restaurant, neighborhood residents still gathered early in hopes of catching a glimpse of the president.
"It's about time for him to come back and see us," said Olivia Brand, a retired Harlem resident who recounted standing in the long lines at the polls to cast her vote for Obama. But she wasn't holding any grudges. "I heard it on the news, I took a shower, got dressed, and said, 'I'm going to come see the man of the hour.'"
"My first time ever voting is when Obama was on the ticket," echoed Jamal Harris, a 32 year-old neighborhood resident.
Harris has since lost his job as a teen counselor and he rests credit for his extra 13 weeks of unemployment benefits squarely on Obama's shoulders. "I can't find a job, and he allowed me to continuously pay my bills and take care of myself."
Florence Middleton stood nearby in the blustery spring wind wrapped up in a scarf, hat, and winter coat with an Obama pin on the lapel. "He's my president, and I love him," the 50-year resident of the neighborhood said. "He can't do any wrong, that's how I feel " she added with a laugh.
One after another, the people milling around the police barricades waiting expressed unequivocal support for Obama, and campaign readiness for the next go around.
"I like the president. He's done good by us," said Luz Feliciano, a lifelong Harlem resident who works at a senior center in The Bronx. She and her mother had come to wait. Feliciano pointed to Harlem's improved economy and crime rate as evidence of Obama's success, and unprompted, she jumped ahead to 2012. "And I'll vote for him again."
She wasn't the only one who volunteered thoughts on Obama's political fortunes.
"The Republicans downgrade him, and stuff like that. But he's doing the best he can." James Bell said. "I don't know whether he'll get elected next year, because the white folks don't want him, but he'll be all right."
That other president famous for his Harlem outpost seemed a distant memory. When asked, no one seemed bothered by President Bill Clinton's recent decision to move most of his Clinton Global Initiative offices out of the neighborhood.
"Maybe our rent will go down, right?" Brand laughed.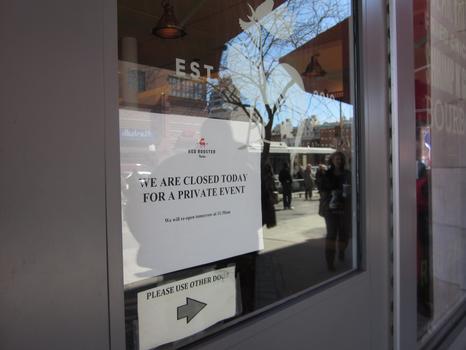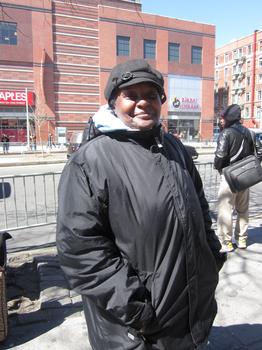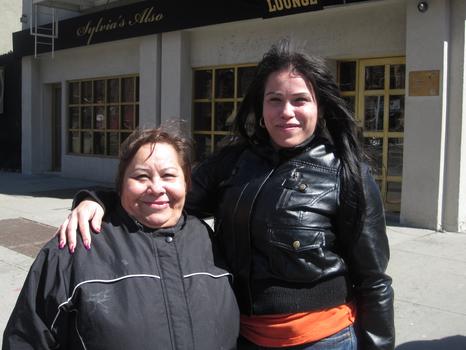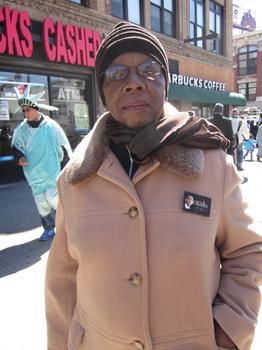 of