Artists 4 Israel Simulate Rocket Attacks in Washington Square
A bomb shelter was put up in Washington Square Park on Monday, but don't worry, it is just art.
On Monday, a group called Artists 4 Israel put up a multimedia installation in the park simulating the experience of being in an Israeli border town under rocket fire. Visitors entered a mock shelter and watched video footage of children responding to bomb sirens in the town of Sderot, where rocket fire from Gaza has been directed. Meanwhile, graffiti artists painted over the shelter's gray exterior.
"There's anti-Israel protests in this park all the time, with all kinds of horrible information that instigate towards the violence that we all suffer," said Artists 4 Israel President Craig Dershowitz. He said he hopes to reach out to young people in the area who aren't used to hearing a pro-Israel point of view. "What we want to do is just put beauty. And graffiti is one of the quickest, easiest and most New York forms of beauty that we could come up with."
Pro-Palestinian protesters showed up as well. One protester interrupted the artists' presentation, causing an on-duty police officer to intervene.
Passerby Sean O'Neil, a student at NYU, said he thought the installation was too one-sided to be an effective work of art. "I mean, it's a really shallow analysis. You know, he [a member of Artists 4 Israel] says kids shouldn't be in bomb shelters, but there's absolutely no level of analysis of why kids are in bomb shelters," O'Neil said.

The installation comes after a week of increased violence in Israel and the Gaza strip. The piece is up for Monday only, due to difficulty obtaining permits.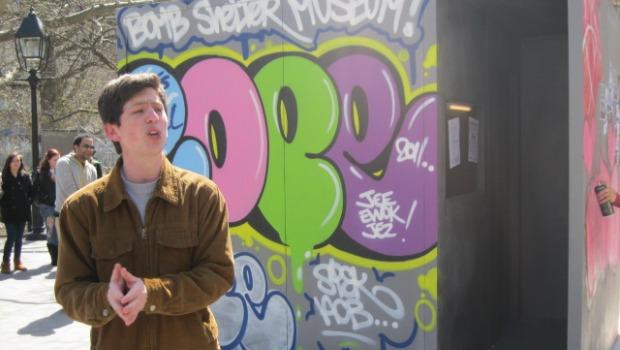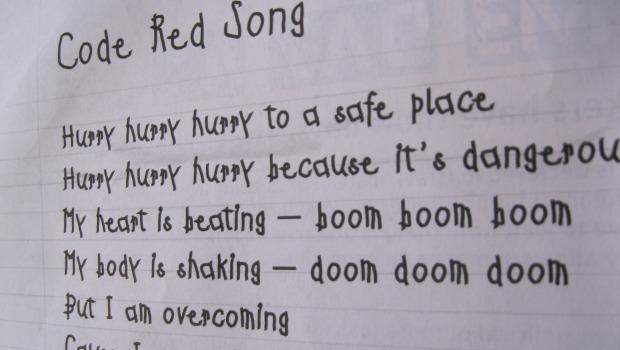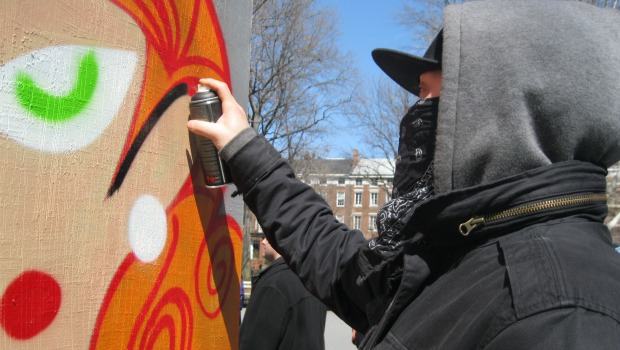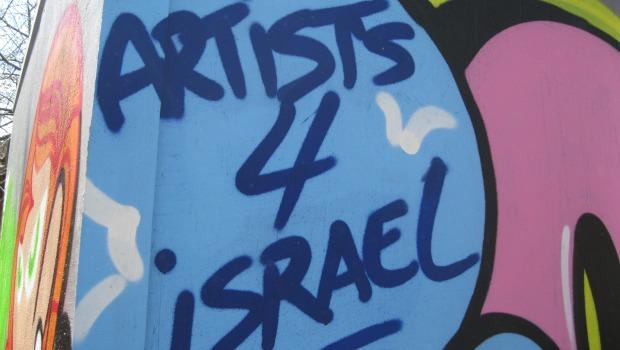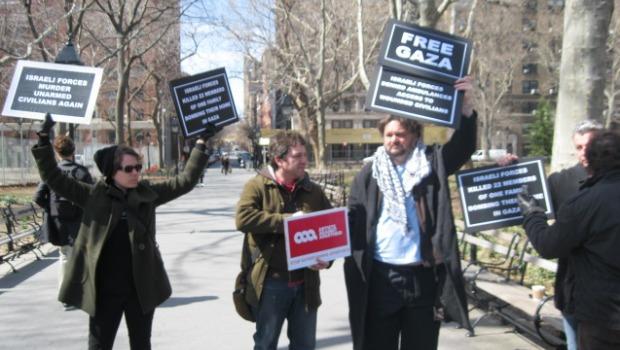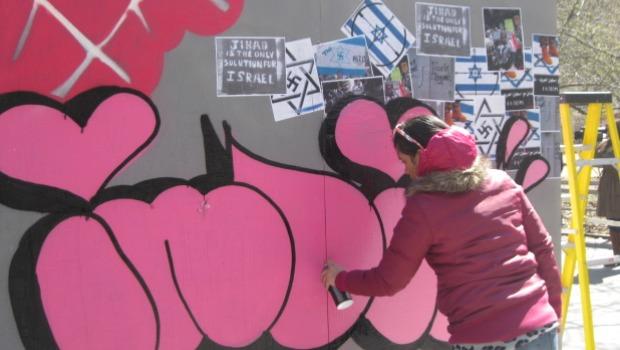 of