Opinion: Schneiderman Holdout on AG Mortgage Campaign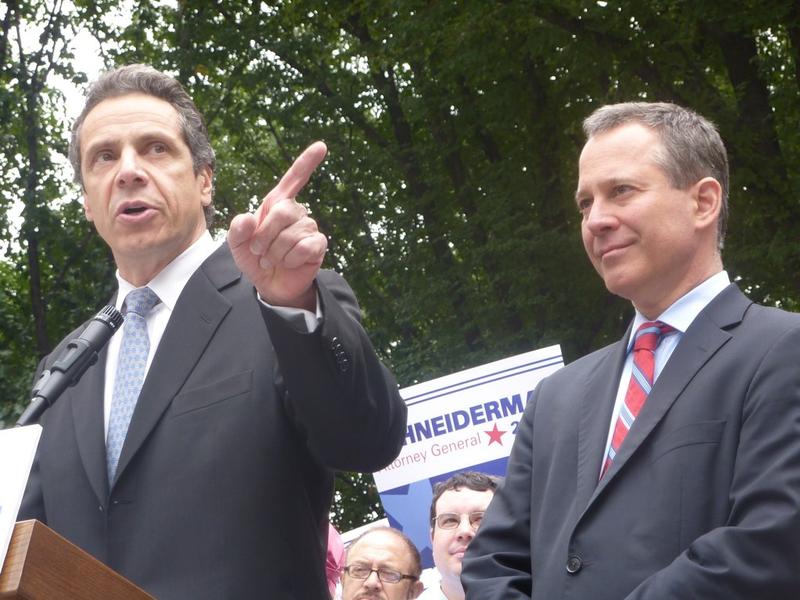 You don't get people from all 50 states to agree very often, and getting all 50 state Attorneys General to agree would seem almost impossible. Yet that's the goal of Iowa's AG Tom Miller, who is spearheading the national effort to find a settlement with major banks and mortgage servicers over the recent foreclosure fraud crisis.
One cannot imagine Miller's job is an easy one. New Yorkers, and all Americans concerned about the abuses in the mortgage industry, can thank our own Attorney General Eric Schneiderman for making this task a little tougher.
Schneiderman has been the most vocal critic of the guidelines for a proposed settlement – not because he thinks the banks should be let off the hook, but for the opposite reason: the settlement doesn't do enough to respond to and remedy this situation which the big banks created through a mix of greed, hubris and improper and criminal practices.
Let's take a step back. The titans of Wall Street created a housing bubble that has now burst. Countless homeowners are underwater. Too many of our fellow Americans are facing foreclosure – and many of them are homeowners who are able to keep making payments. In some cases, they have been paying their mortgages, but records of this have been lost in the labyrinth of financial instruments by which the industry packaged, sold, sliced and resold the debt to the point that banks don't always know who holds the note on a mortgage. In other cases, efforts to find suitable mortgage modifications have been derailed by housing court procedures that move faster than high-speed rail Matt Taibbi's description of the "rocket dockets" of Florida's foreclosure courts would make Franz Kafka's portrayal of justice look bland.
There was always something questionable about the practices of cartel of banks, mortgage servicers and foreclosure agents. Over the past 6 months, it became clear there was something illegal as well – which is why several banks halted foreclosures until they could get their paperwork in order. This was more than a secretarial error, though, which is why the 50 state AGs decided to take action.
Unfortunately, the action didn't amount to much. As Yves Smith of Naked Capitalism and others have noted, the new proposed settlement seems only to ask that the perpetrators follow the laws already on the books. Not much of a punishment. Groups like CREDO Action called upon the AGs – including our own – to pursue criminal penalties in these cases.
The White House seems interested in a fast settlement. The banks, anxious to get back into the foreclosure business, agree. Fortunately, Attorney General Schneiderman sees it differently. As the Times reported last week, Schneiderman "will not participate in a deal that would preclude his office from pursuing claims against the banks relating to their mortgage origination, securitizations and marketing practices."
Our Attorney General is going to get some flack for breaking from the pack. The big banks don't want him to pursue claims, and they may go after him. The more complicated attack may come from progressives who want to see this settlement pass and will accuse him of slowing down progress.
But the current proposal is insufficient and slowing it down is the progressive thing to do. As Abigail Field argues at Daily Finance, this crisis requires a detailed investigation, not a quick fix. And Gretchen Morgensen in the Times notes that moving too fast caused this problem; moving too fast may not solve it.
If slowing down this proposed settlement keeps the heat on the bank; if it allows pressure to build for a bolder resolution; if it gives AGs time to build a better case, then we will all benefit. And if during this interim period, we can force banks into a foreclosure moratorium, then working families across the country will be grateful to New York's Attorney General as well.
Justin Krebs is a political organizer and writer based in New York City. He is the founder of Living Liberally, a nationwide network of 250 local clubs that create social events around progressive politics, and author of "538 Ways to Live, Work and Play Like a Liberal."
Disclosure: Schneiderman's father, Irwin Schneiderman, is a member of the WNYC Board of Trustees and has been a long-time donor to the station.