Music Hub
12 Days Of Soundcheck '13: The Lone Bellow, 'You Never Need Nobody'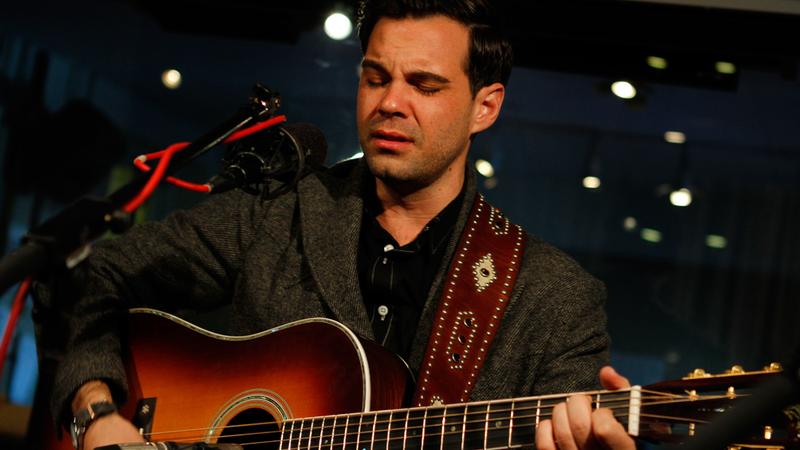 The Gig Alert is currently in Vegas auditioning as a backup dancer for the new Britney Spears show, so instead we're bringing you The 12 Days Of Soundcheck! Each weekday, check back for a new, one-day only download of a live performance recorded in the Soundcheck studio this year. 
 _____
A scene grows in Brooklyn -- and it's all about folk music. From bluegrass bands to rootsy singer-songwriters to country trios, the broadly defined genre has firmly taken hold in the borough, and the band The Lone Bellow is one of its biggest success stories. 
Zach Williams, Kanene Pipkin and Brian Elmquist make up The Lone Bellow -- a group that sounds like it's straight out of Nashville, but actually first played together in a Brooklyn diner. The band's had a huge couple of years -- touring with artists like The Civil Wars and Brandi Carlile, and releasing a beautiful self-titled debut in early 2013. The song "You Never Need Nobody" features timeless lyrics about heartbreak, but it's Williams' gut-wrenching delivery of the song that really drives it home. 
Hear more from The Lone Bellow's session here -- and watch a video of the performance below. 
Download our live recording of The Lone Bellow performing "You Never Need Nobody" in the Soundcheck studio on Friday, Dec. 13. 
Coming up on Monday: A free download from Dirty Projectors.