Music Hub
12 Days Of Soundcheck '13: Laura Mvula, 'Father Father'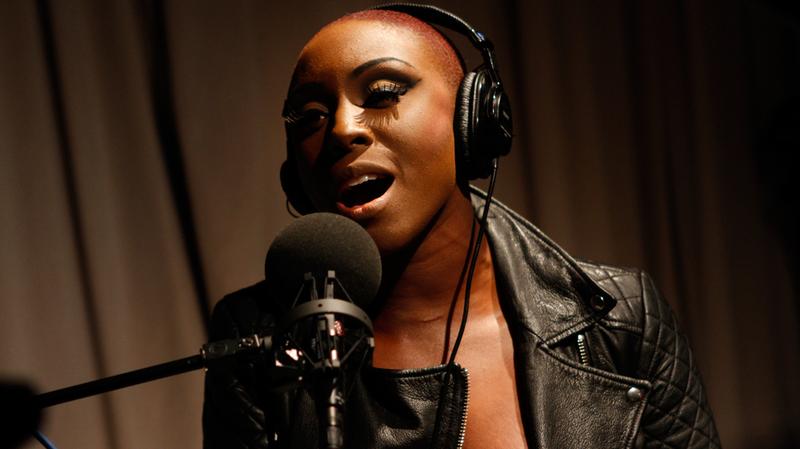 The Gig Alert is slaving over a hot kettle of Glühwein at Rolf's this holiday season, so instead we're bringing you The 12 Days Of Soundcheck! Each weekday, check back for a new, one-day only download of a live performance recorded in the Soundcheck studio this year. 
 _____
My two favorite albums of this year were both debuts: Lucius' Wildewomen (stay tuned for a "12 Days" track coming from them next week) -- and Laura Mvula's Sing To The Moon. Both albums showcase artists who have incredible vocal range and strength. But while Lucius's two frontwomen shine on anthemic pop songs and catchy hooks, Laura Mvula's style is more subtle and nuanced, as she builds shimmery sonic landscapes by layering her voice with lush string arrangements. 
When the British singer-songwriter joined us on Soundcheck this year, she charmed us with her unassuming demeanor, her family band (she brought her two siblings along to play with her) and, of course, her stunning voice. Although Mvula didn't have any plans then to work on new material ("We're still bang in the middle of a really exciting time touring"), we're not asking for any. This album is worth a listen again and again. 
Download our live recording of Laura Mvula performing "Father Father" in the Soundcheck studio on Wednesday, December 18.
Hear more from Laura Mvula's session here -- and watch a video of the performance below. 
Coming up on Thursday: A free download from mandolin player Chris Thile.