Music Hub
12 Days Of Soundcheck '13: James McBride, 'Standing In The Need Of Prayer'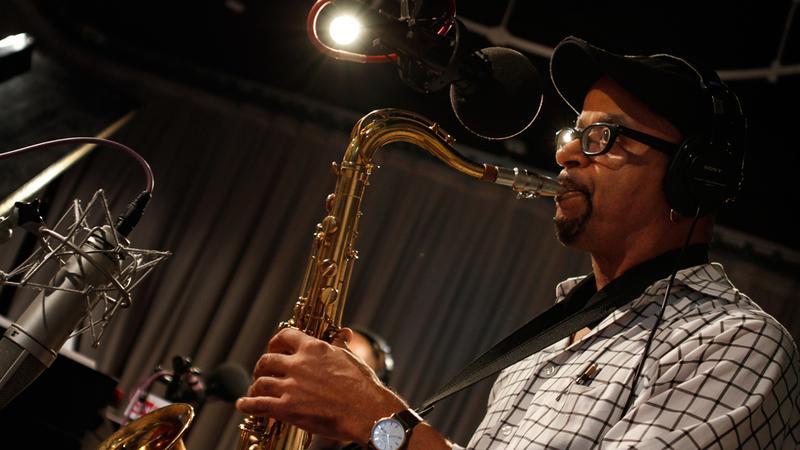 The Gig Alert is spending the holidays waiting in line at the new Whole Foods in Gowanus, so instead we're bringing you The 12 Days Of Soundcheck! Each weekday, check back for a new, one-day only download of a live performance recorded in the Soundcheck studio this year. 
 _____
We should have suspected that author James McBride would also be a musician. So many of the world's most talented and accomplished individuals also happen to have a bit -- or a lot -- of musical training under their belts. And the National Book Award-winning author proves no exception to the rule. He was a professional saxophonist for years before turning to writing full-time, and when he visited our studio this year to talk about his acclaimed novel "The Good Lord Bird," he brought along his ax and an entire band. 
Inspired by the religious real-life character at the center of his historical fiction novel -- abolitionist John Brown -- the group played several spirituals for us on Soundcheck, including a modern take on the traditional song "Standing In The Need of Prayer." When we asked McBride about why he decided to bring a band along on his book tour, he told us, "It's just storytelling. It doesn't matter the form that you use, if it's music or literature. It's just a way of telling a story."
Download our live recording of James McBride performing "Standing In The Need Of Prayer" in the Soundcheck studio on Friday, Dec. 20.
Hear more from James McBride's session here -- and watch a video of the group in action below.