Music Hub
12 Days Of Soundcheck '13: Gary Clark Jr., 'When My Train Comes In'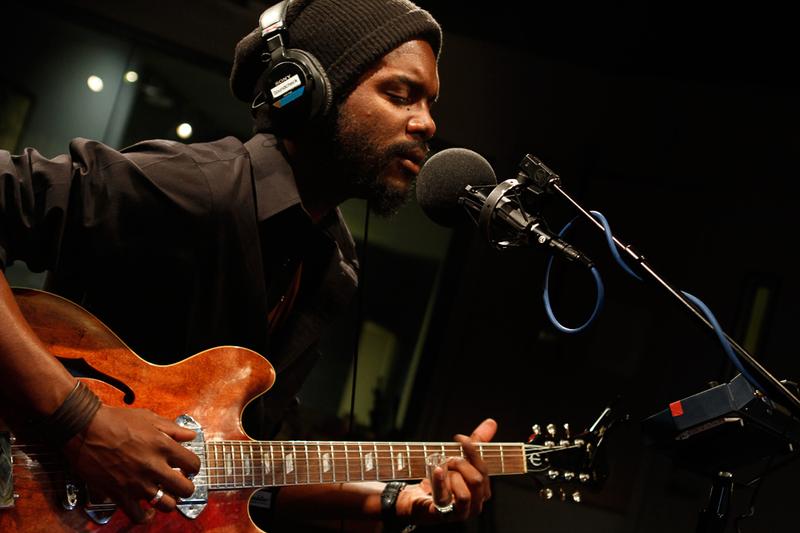 The Gig Alert is off with Gig Alert Jr. waiting on the Santa line at Macy's, so instead we're bringing you The 12 Days Of Soundcheck! Each weekday, check back for a new, one-day only download of a live performance recorded in the Soundcheck studio this year. 
 _____
Gary Clark Jr. is one of those people who oozes with musical talent, yet manages to make their incredible feats look easy. Not yet 30, Clark has already carved out a huge reputation for himself in the blues community: Playing at the White House, performing at Eric Clapton's Crossroads Guitar Festival and jamming (more than once) with The Rolling Stones.
"It's just crazy that [the Stones] invite me," he said recently on Soundcheck. "It's like the biggest band in the world, and to think they want me to get up there and play guitar -- I haven't really soaked that up yet." 
When he came to the Soundcheck studio, Clark had planned on playing with his full band, but after a late night gig, he ended up coming alone. But the resulting solo set fully demonstrated his skills, both on the guitar and vocally --- and left us wanting more. 
Download our live recording of Gary Clark Jr. performing "When My Train Comes In" in the Soundcheck studio on Thursday, Dec. 12.
Hear more from Gary Clark Jr.'s session here -- and watch a video of the performance below. 
Coming up on Friday: A free download from Brooklyn-based country band The Lone Bellow.