Music Hub
12 Days Of Soundcheck '13: Dirty Projectors, 'Impregnable Question'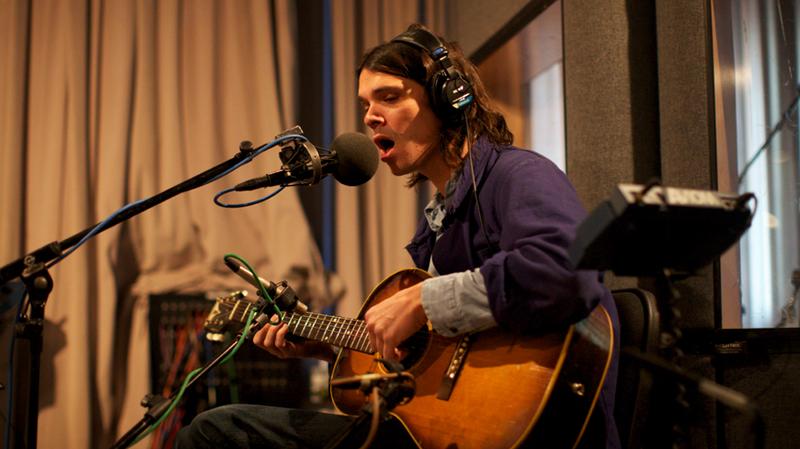 The Gig Alert is spending the holidays helping out with its family's Christmas tree stand, so instead we're bringing you The 12 Days Of Soundcheck! Each weekday, check back for a new, one-day only download of a live performance recorded in the Soundcheck studio this year.
Few groups in indie rock are as musically adventurous and captivating as Dirty Projectors. With inventive arrangements and atypical vocal melodies from frontman David Longstreth, the band's genre-bursting songs are unpredictable: They always seem to zig when you expect them to zag. 
"Impregnable Question" is a simple yet lusciously harmonized love song -- one willing to concede that "Though we don't see eye to eye/I need you/And you're always on my mind." Although it appeared on their 2012 album Swing Lo Magellan, hearing the group play this song live was very different from hearing its recorded version. The Swing Lo version is faster and has an almost sterile feel to it. But when the group sat down to play it in our studio, what came out was warm, intimate -- and relaxed. Just as a love song should be. 
Hear more from the Dirty Projectors's session here -- and watch a video of the performance below. 
Download our live recording of Dirty Projectors performing "Impregnable Question" in the Soundcheck studio on Monday, December 16. 
Coming up on Tuesday: A free download from hip hop supergroup Deltron 3030.