Music Hub
12 Days Of Soundcheck '13: Bobby McFerrin, 'Joshua'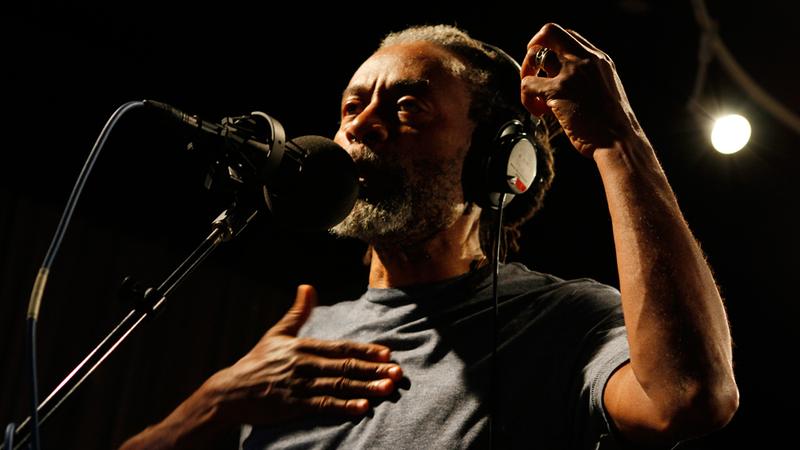 The Gig Alert is off driving around Dyker Heights admiring the lights, so instead we're bringing you The 12 Days Of Soundcheck! Each weekday, check back for a new, one-day only download of a live performance recorded in the Soundcheck studio this year. 
 _____
Bobby McFerrin is a masterful vocal improviser -- you never know what will come out of his mouth next. But as he described on Soundcheck earlier this year, he finds improvisation to be as simple as forward motion.
"You start something and you just keep going," he said. "The first part is just getting enough courage to forward ho -- start, and don't stop."
Best known for his solo performances, the vocalist and conductor returns to his musical roots on his latest album, Spirityouall. The record features an all-star jazz ensemble and McFerrin's famously joyous interpretations of the Americana songs he grew up with, like "Swing Low" and "Whole World." On the song "Joshua," he transforms a 19th century slave spiritual into a swinging, jazzy number that you can't help but tap your toe to.
Download our live recording of Bobby McFerrin performing "Joshua" in the Soundcheck studio on Tuesday, Dec. 10.
Hear more from Bobby McFerrin's session here -- and watch a video of Bobby McFerrin performing the song in the Soundcheck studio below. 
Coming up on Wednesday: A free download from The Julie Ruin.