Music Hub
12 Days Of Soundcheck '13: Arctic Monkeys, 'Do I Wanna Know'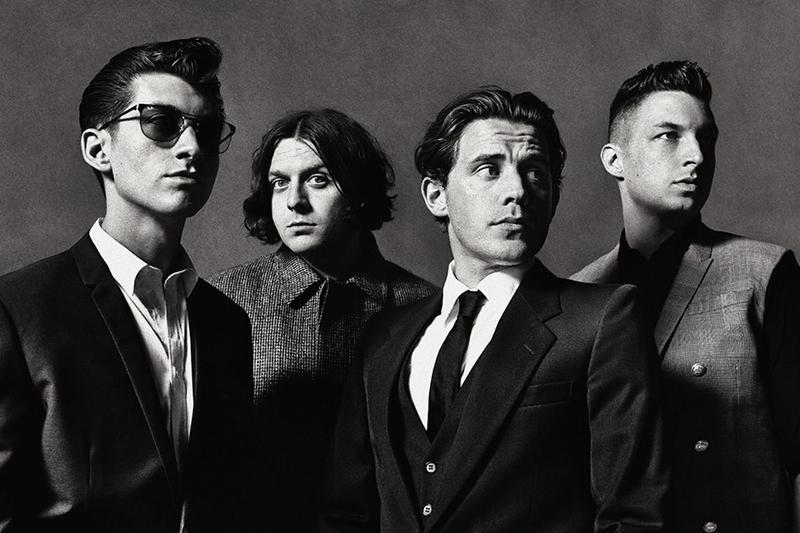 The Gig Alert is spending Christmas At The Airport, so instead we're bringing you The 12 Days Of Soundcheck! Thanks for joining us for 12 days of live performances recorded in the Soundcheck studio this year. 
 _____
As we learned from the bananas traffic that they generated on our website during their live performance on Soundcheck, the English indie rock band Arctic Monkeys are pret-ty, pret-ty, pret-ty popular. The group released their fifth album, called AM, this year, and when their tour brought them stateside the quartet stopped by our studio to play an acoustic set for us.
Fun fact: despite the fact that the band hasn't found quite as much success here in the U.S. as they have in Europe, earlier this month their song "Do I Wanna Know" became the first Arctic Monkeys song to have ever cracked the Billboard Hot 100. And the group is ending the year on another high note: with the release of a new single and accompanying B-side. They'll be back in New York in February headlining at Madison Square Garden. 
Download our live recording of Arctic Monkeys performing "Do I Wanna Know" in the Soundcheck studio on Tuesday, December 24.
Hear more from Arctic Monkeys's session here -- and watch the group's music video for the song "Do I Wanna Know" below.