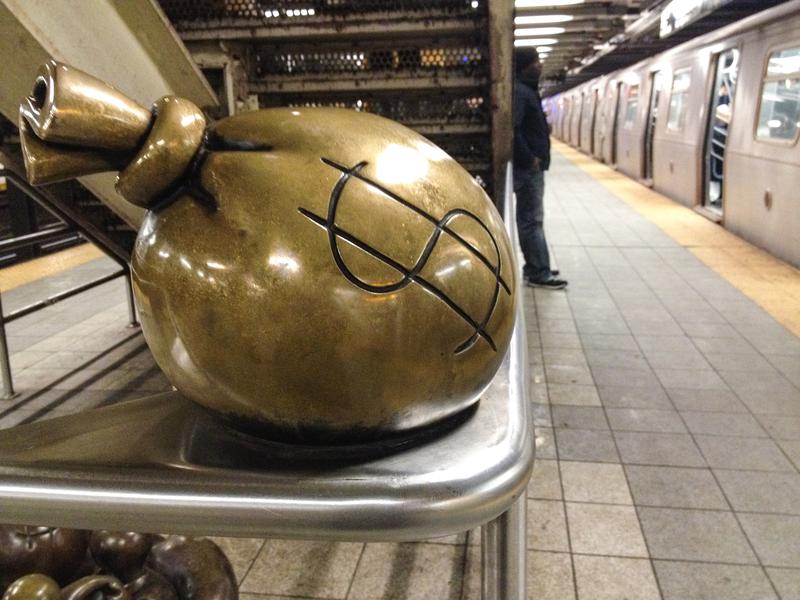 Keeping New York's transit system in good repair costs a lot of money - $105 billion over the next 20 years, according to a new report by New York State comptroller Thomas DiNapoli. The most recent budget for long-term investments and upgrades had a $9 billion shortfall, covered by borrowing. The next one will likely have a $12 billion gap, according to the report. 
Millions of New Yorkers rely on the MTA transit system and while it is in far better condition than it was 30 years ago, much more needs to be done," DiNapoli said. Since 1982, the MTA has spent more than $90 million on repairs and expansions.
Those investments "have spearheaded a revitalization for our transit network and are one of the main reasons we're seeing record ridership levels today," said Kevin Ortiz, a spokesperson for the MTA. The spending anticipated in the next capital plan will "maintain reliability" and "fortify our network to prepare for the next big storm," he said.
The authority is planning $60 billion in upgrades to the subway system between now and 2034. The money is to modernize signals, replace train cars, and buy new ones to accommodate growing ridership. To stretch their dollars, the system is keeping cars on the rails "beyond their useful lives," in the jargon. The oldest cars, now running mostly on the C line, will be more than 50 years old by the time they retire in 2017.
Almost $10 billion is slated for station fixes, elevator and escalator repairs. The original target for modernizing all stations was 2022, but New York City Transit "no longer has a target date to fully restore all of its stations," according to the report.
The Long Island Railroad needs more than $13 billion to replace tracks, get new railcars and upgrade stations. Metro North is the cheapest of the bunch, with anticipated costs of just under $9 billion. And then there's the costs of maintaining the Verrazano and Throgs Neck and Robert F. Kennedy bridges, the Hugh L. Carey and Queens Midtown tunnels – the list goes on.
How will the MTA pay for all this? Debt is a likely answer. More than 60 percent of the money for the 2000-2014 capital program was borrowed – and that carries its own financing costs, impacting future budgets. The federal Highway Trust Fund has provided money in the past, but that might run out of money in September, and multi-year funding is not looking likely. And then there's another potential source of funds: higher fares and tolls for riders and drivers.   
The next plan, covering 2015 to 2019, is projected to cost $26.6 billion, not including money for East Side Access. The MTA "could reasonably expect" about $14 billion from bonds, state, federal and city funding, according to the comptroller's report. Which leaves a gap of more than $12 billion.
"The MTA has to find a way to finance improvements without putting the financial burden on riders," DiNapoli said. That's going to take a clear focus on efficiency – and cooperation between city, state, federal governments, he said. "Otherwise, needed repairs will be pushed even further into the future, and fares and tolls could rise even faster."