John Leguizamo as a Hyper, Frenetic 'Ghetto Klown'
John Leguizamo bursts onto the stage of his autobiographical one-man show "Ghetto Klown" to the sound of James Brown's "Sex Machine" and with a prayer to Yoruban Orisha deities. The small-framed, sly-eyed actor from Queens then launches into the story of his past with the abandon and relish of a kid doing a cannonball into a pool.
"Ghetto Klown" is not the first one-man show Leguizamo has undertaken—he's performed four others, including "Mambo Mouth" and "Freak." In each, he captivates his audience with a full-body immersion into his characters that is equal parts hilarity and fearlessness. But what's especially smart about "Ghetto Klown" is Leguizamo's use of the multi-media show (created by Aaron Gonzalez) that's projected onto a screen onstage the Lyceum Theatre.
Sure, onstage projections depicting a person's life may sound clichéd—like viewing slides of a neighbor's vacation photos. But in the hands of director Fisher Stevens and Leguizamo himself (he wrote the show), they are an ideal way to get a 2011 audience engaged. Most ticketholders interested in Leguizamo's raucous, high-energy show have likely lost an hour down a YouTube rabbit hole watching videos showing precocious youngsters or cats playing patty-cake.
In "Ghetto Klown," the projection screen is built with a platform on it that allows Leguizamo to dance, climb or jive frenetically on and around it. He moves in front of projections of his old high school and of ex-girlfriends with an amalgam of style and street, with the flair and swagger of a parkour master. When a scene from "Miami Vice" appears on the screen—he was featured in the TV series in the late '80s—Leguizamo cracks a joke about one of his first big breaks: "I scored my first drug dealer." The audience laughs at the mullets and pastel blazers, but the story is about how his light skin made it easier for Hollywood to accept him as a Latino actor. Leguizamo's wisecracks are effective because they come from a place of earnestness and painful self-evaluation.
Even as Leguizamo enchants the audience with his storytelling, he delivers an unflinching examination of his own failures. His anger about industry racism, family troubles and his struggle with depression is present, even as he impersonates his agent snorting imaginary lines of cocaine off his desk. The emotion imbues his work with gravity and lets him show off his acting chops. The audience can't help but believe him as he squares his shoulders and proclaims: "Telling you my unhappiness is my happiness."
Ghetto Klown plays at the Lyceum Theater through July 10. A CD of music that accompanies the show called "Music From my Hood" is available online and at the theater.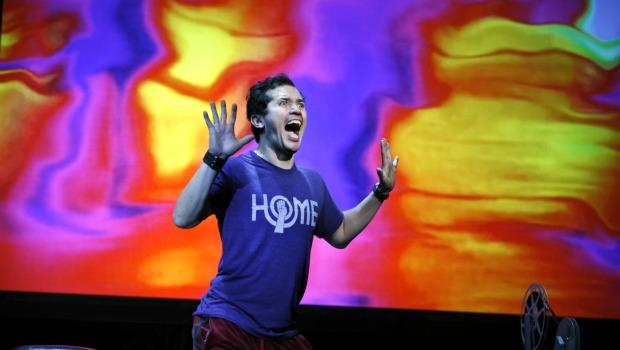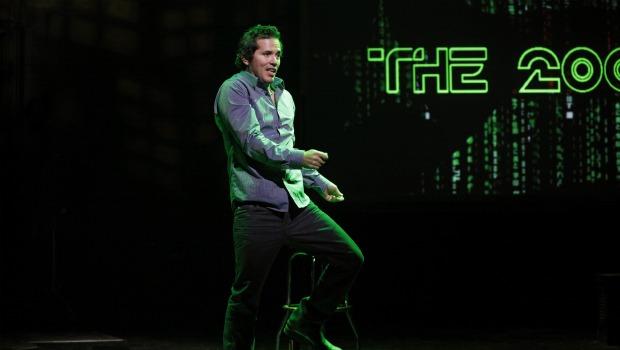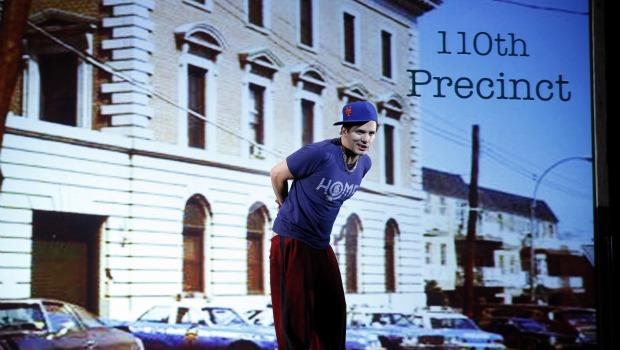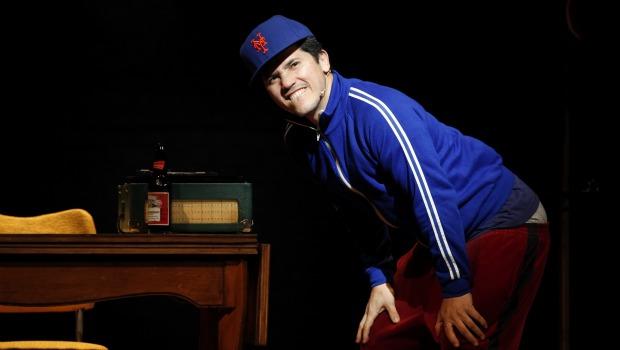 of