NYPD Asked to Explain Alleged Screening of Anti-Muslim Film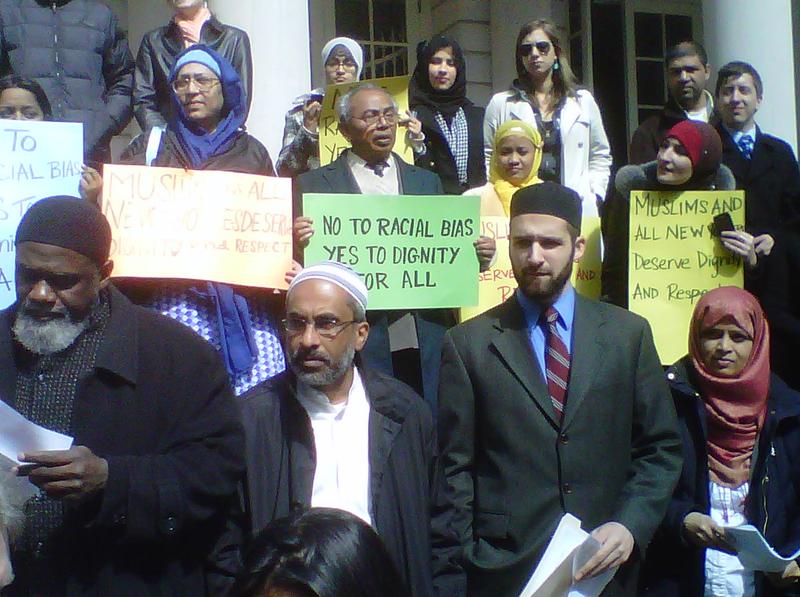 Muslim groups and elected officials are calling on the NYPD to explain why it allegedly screened a controversial documentary known as "The Third Jihad" for trainees.
"Films like this promote religious profiling and harmful stereotypes, and we find that unacceptable," said attorney Asim Rehman, a member of the Muslim American Civil Liberties Association, at an event on the steps of City Hall on Tuesday. "In a time when Muslim Americans have come under increased scrutiny, we need our police to protect us, not to profile us."
Rehman was joined by City Council members Robert Jackson, Jumaane Williams, Melissa Mark-Viverito and Charles Barron.
The screening of the film was first reported in The Village Voice, which quoted an officer as saying it was "so ridiculously one-sided. It just made Muslims look like the enemy. It was straight propaganda."
Based on excerpts available online, the film suggests that Islamic extremists are bent on taking over America.
The NYPD has a different account of what happened.
"The NYPD never authorized this video for training," wrote NYPD spokesman Paul Browne in an email. "Didn't use it for training; reviewed it and rejected it for training.  It was aired once while officers doing paper work were waiting for COBRA (chemical, biological and bio, radiation) training to begin. This has mutated into a big lie that the NYPD uses it for training."
The use of provocative films and other materials in training sessions for police departments and security agencies has become a new area of concern for Muslim organizations.
"Unfortunately, it's part of a national trend of law enforcement organizations nationwide," said Ramzi Kassem, a law professor at CUNY, "Incorporating hateful materials and including hacks who are passing themselves off as experts in the training of law enforcement officers in our nation. That the NYPD is a part of this trend is unacceptable, whether it was deliberate or the result of negligence on the NYPD's part."
According to Cyrus McGoldrick, the civil rights manager for the New York division of the Council on American Islamic Relations, groups hoping to promote videos such as "The Third Jihad" have "certain inroads into the national security community, into the law enforcement community, through former law enforcement and former police officers."
The 72-minute film was produced by the Clarion Fund, which was also behind "Obsession: Radical Islam's War Against the West." The trailer for the "The Third Jihad" can be found below.
TTJ regular trailer from Clarion Fund on Vimeo.