Cops Crack Down on Cyclists Running Red Lights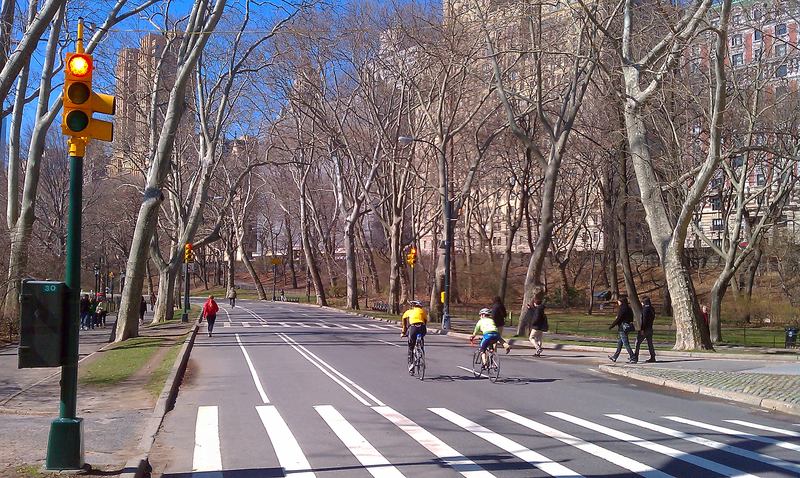 Police are cracking down on cyclists who run red lights in New York City.
The commander of the Central Park Precinct, Captain Philip Wishnia, told a crowded community meeting on Monday that, in Central Park alone, the NYPD has issued 230 tickets to cyclists since the beginning of the year.
"I do understand that for the last 15, 20, 30 years you guys and gals were cycling in the park and nothing like this was enforced," he said.
Wishnia said the NYPD started Operation Safe Cycle in January city-wide, and officers have to enforce the law in the parks just like anywhere else.

Bikes are treated as vehicles on city streets and are legally obligated to obey traffic laws. According to the figures Wishnia cited at the meeting, his officers have given more tickets to cyclists this year than to speeding cars in the park in all of 2010.
He also cited a dramatic increase in pedestrian traffic and stressed that safety for all the park visitors was his priority. Red lights are there to reduce speeds and keep traffic safe, he said.

Some cyclists are upset at the prospect of having to stop at the nearly 50 lights in the Central Park loop, and several say they've given up riding there.

Derrick Lewis used to train every day in the park but not anymore. On a cold February morning he had just put new brakes on his bike and was taking it easy.
"I took a short test ride on my bicycle and very slowly rolled through a red light and a police officer in a small three wheeled vehicle pulled me over and gave me a $270 ticket," he said.
He felt singled out as a cyclist because pedestrians aren't ticketed for jaywalking.

This idea of the singled-out cyclist has been proliferating on the city's bike blogs and local papers since rumors of a crackdown began to surface in mid-January.

Wishnia made it clear he'd support a change in the signals on the Central Park loop, or another solution if one arises, but until then, his officers have no plans to stop issuing citations. The solution, he said, lies with the legislative branch.

Politicians, including City Council members Gail Brewer and Ydanis Rodriguez, are planning to introduce a bill that would alter the stop lights to a continuous flashing yellow for cyclists during the hours when cars aren't allowed the park.
The City Department of Transportation, however, told WNYC that the flashing yellow plan would cause confusion for pedestrians about when it's safe to cross. The DOT also added that it is not considering any other plans to change the signals at this time.